Oven-baked Chorizo Eggs ($22) – Two Japanese farmhouse eggs baked with chorizo sausage, roasted baby potatoes, caramelised onions
To please brunch enthusiasts, there are a few criteria to meet. First of all, locations matter –the more inaccessible and off-the-beaten-path, the better. Somewhere with lots of natural sunlight. Next, the presentation of food has to be Instagram-worthy; egg dishes are good for some egg-cutting yolk-dripping action shots. It has to photograph well. Lastly, the menu should be diverse enough to pander to not just the eggs benedict and pancake lovers.
Shelter in the Woods puts a tick in each check box, ready to impress once again with the Sunday brunch affair, available only on Sundays from 11.30am to 2.30pm.

Shelter Eggs Benedict ($22)
Japanese-born and European-trained Chef Masashi Horiuchi puts his own twist on brunch classics. The Shelter Eggs Benedict for instance come with two wobbly poached Japanese farmhouse eggs doused in the requisite hollandaise sauce, perched on a toasted bagel, and visually and palatably enhanced with smoked bacon. There's nothing not to love about this dish; it's a safe but sure way to start the Sunday on a good note.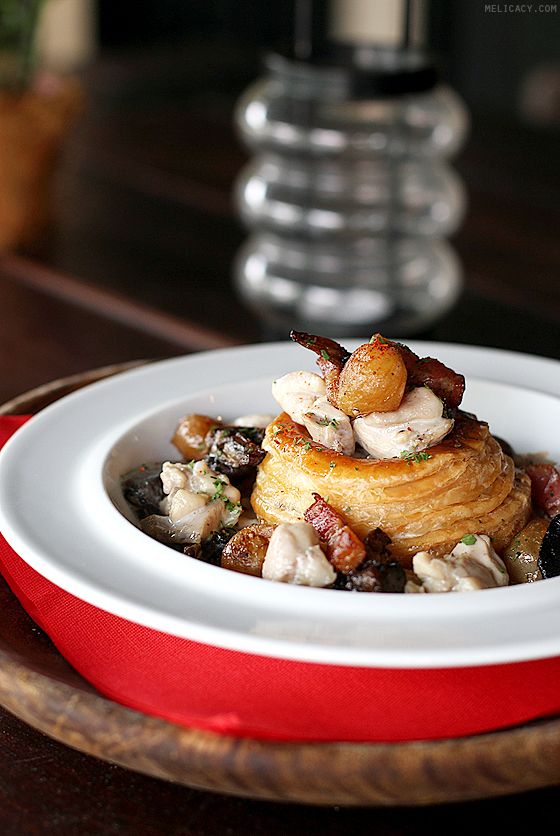 "Vol-au-Vent" Chicken-Mushroom ($24)
The "Vol-au-Vent" Chicken-Mushroom is one of the star dishes that set off uhmmms and ahhhhs. Accompanying the golden-brown baked puff pastry is a medley of creamy mushroom, pan-fried chicken, smoked bacon chunks and pearl onions. This dish scores high on taste and comfort level, and its presentation highly prepossessing.

Croque-Madam ($20)
I'm a huge fan of Croque-Madam, of simply two thick slices of bread toasted with a creamy filling between.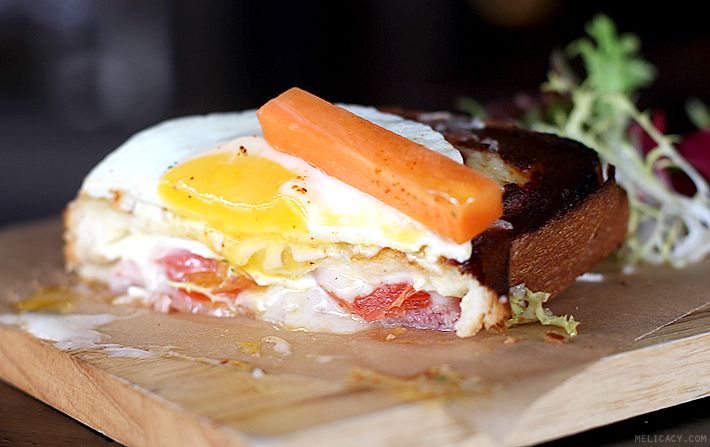 Here of béchamel sauce, smoked ham, tomato and gratinated Gruyere cheese, served with a sunny side-up egg on top. I find the addition of sliced tomato a great touch, cutting the richness overall.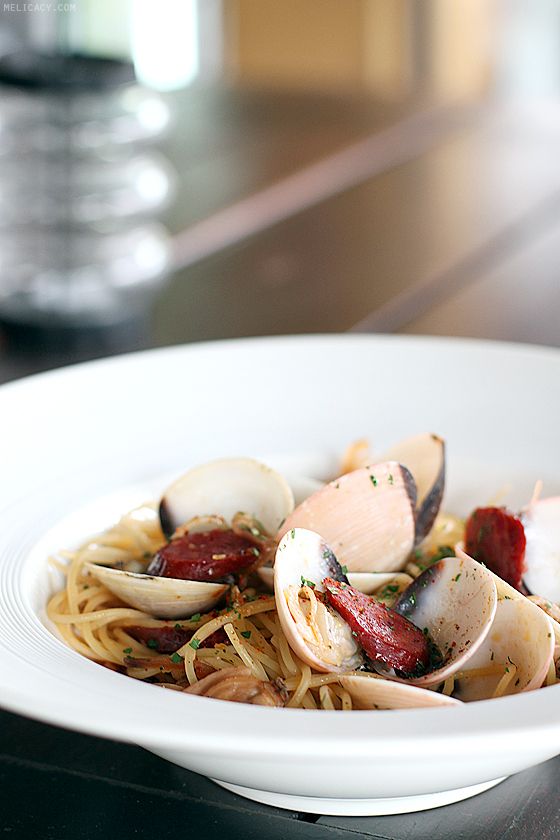 Clam Chorizo Spaghetti ($26)
For those who say "enough" to eggs during brunch, there's the Clam Chorizo Spaghetti invigorated with white wine. The clams are large, juicy and fresh.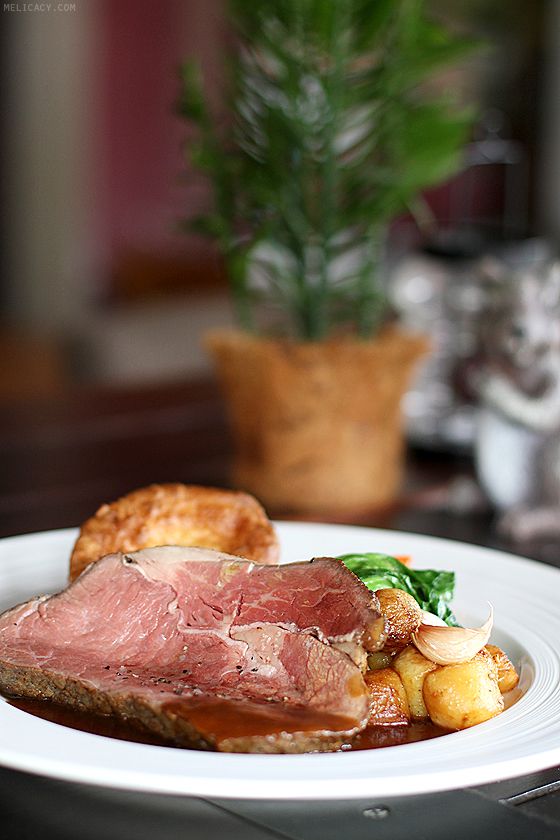 Shelter Sunday Roast Beef ($38) – Whole slice of US Nebraska Black Angus grain-fed ribeye beef, Yorkshire pudding, glazed spring carrot, buttered kalian, garlic confit and gravy (made of veal jus and caramelised onion)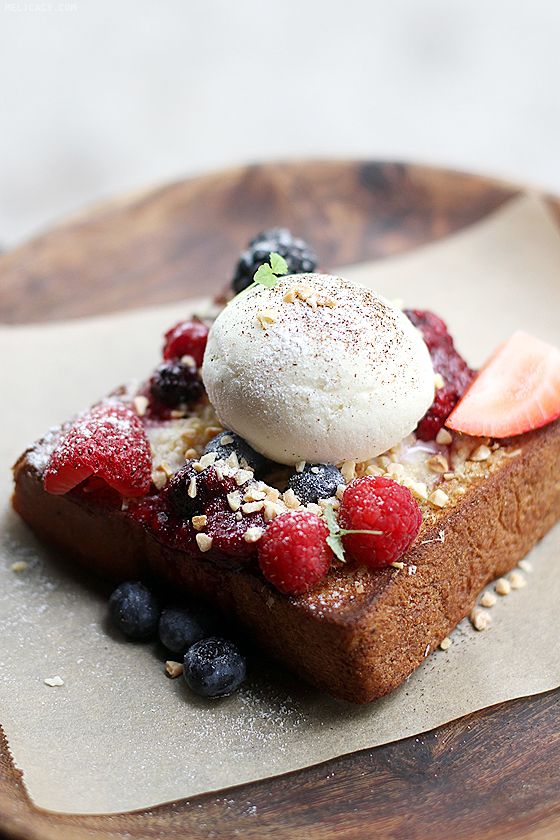 Shelter French Toast ($17.50)
I never knew French toasts could look so pretty, until Shelter decides to dress up the egg-coated brioche with grilled cheese, berry compote, fresh berries, crushed peanuts, and vanilla ice cream.

Fluffy Wam Pancake Stack ($16)
Pancakes are served with a variety of condiments here. The house-made berry compote is well received, as is the rich chocolate sauce. Go simple with just the French butter and maple syrup if you must, for the thick and fluffy pancakes will say yes to whichever pleases your palate.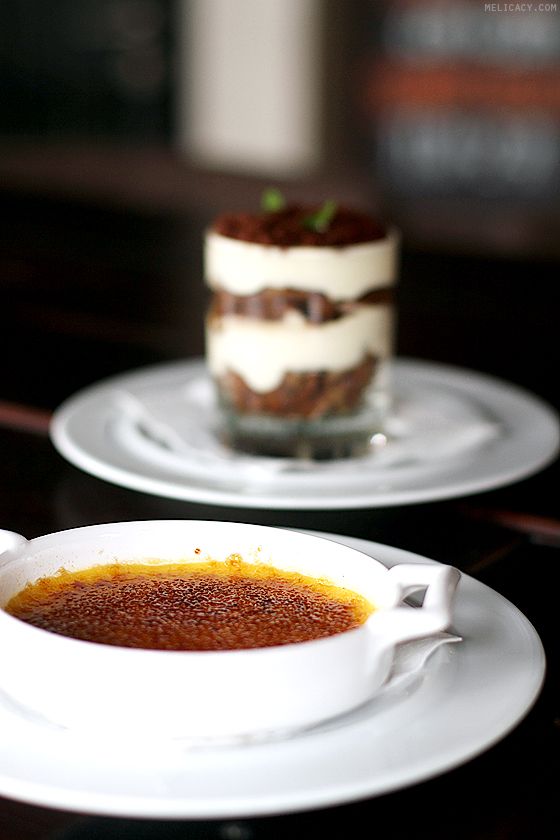 Vanilla Crème Brulee ($9.50)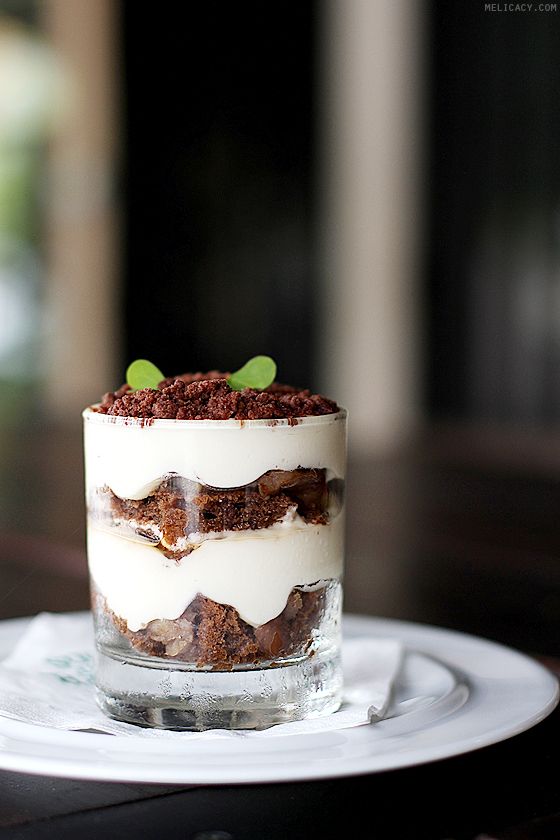 Chestnut Tiramisu
The Chestnut Tiramisu is a highlight in the sweet section, constructed with confit chesnut in between layers of mascarpone, and topped with chocolate soil for texture. It left me yearning for more.
Read more about the regular menu here: http://melicacy.com/?p=7889
Shelter in the Woods
22 Greenwood Avenue
Singapore 289218
Tel: (65) 6466 6225
Email: reservations@shelterinthewoods.com
Website: shelterinthewoods.com