Originating from Seoul, Chir Chir Fusion Chicken Factory opens its first outlet in Singapore at 313 Somerset, bringing Korea's "Chimaek" chicken-and-beer pairing culture to our shores, serving up a slew of fried and roasted chicken coated in garlic, chilli and cream-based sauces to accompany malty libations. With over 100 outlets across South Korea, this fried chicken restaurant, its popularity and success is self-evident.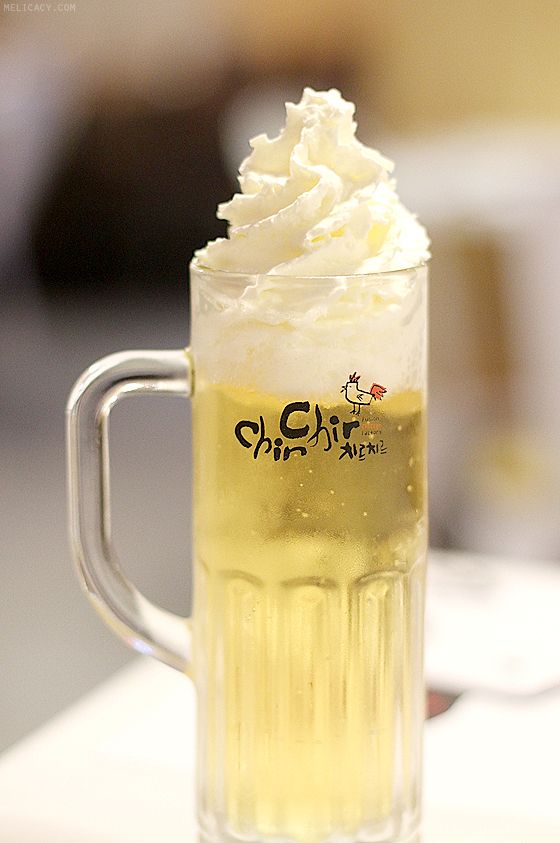 Chir Cream Beer ($13.90 for 350ml/$18.90 for 650ml)
Inspired by the hippest trend in Korea's drinking scene, Chir Cream Beer comes with house-whipped cream atop bubbly beer. Light drinkers can mix everything up to a creamy consistency to tone down the intensity of the beer.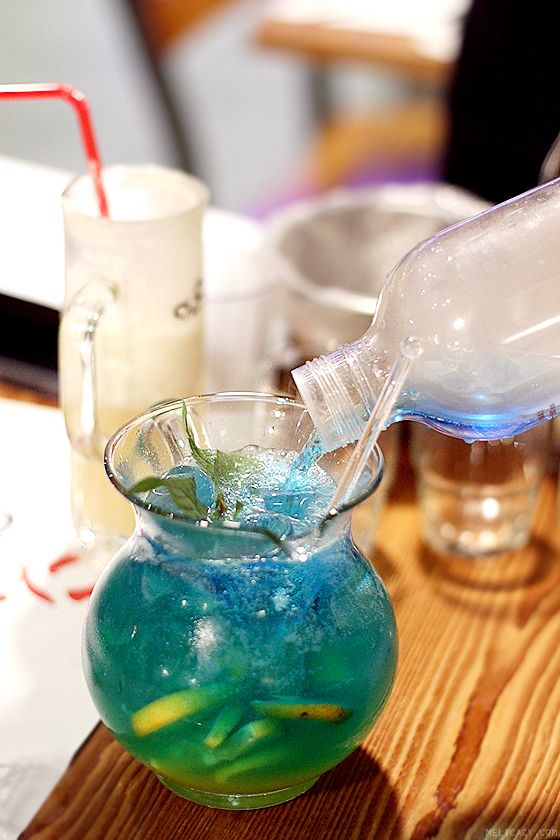 Blue Marin Tok! Tok! ($14.90 per jug, non-alcoholic/$18.90 per jug, alcoholic)
Other enticing beverages include flavoured mocktails that can be turned into cocktails with the addition of soju.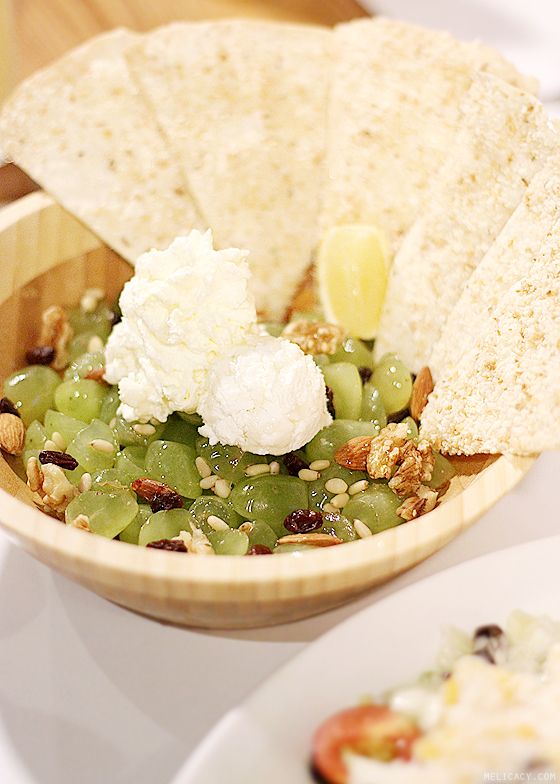 Honey Grape Salad ($18.90)
To begin the meal with something light, there are a couple of salads on the menu worth ordering. The portion size is substantial enough to share amongst four –this is a reminder to make space for signature fried chicken! One of the best tasting salads I've had, the Honey Grape Salad comes highly recommended, consisting of green grapes, walnuts, pine nuts, almonds and raisins, topped with whipped cream and served with honey-and-garlic tortillas. Great play of textures there. The natural sweetness of this salad opens up the appetite for more deliciousness to come.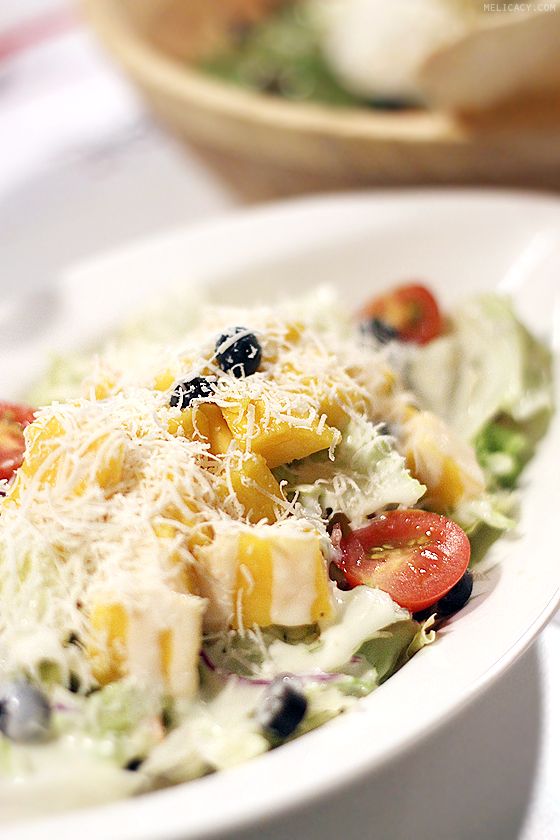 Mango Salad ($11.90)
The other appetising salad is the Mango Salad that comes with mixed greens, highly coveted sweet mango cubes, blueberries and yoghurt dressing.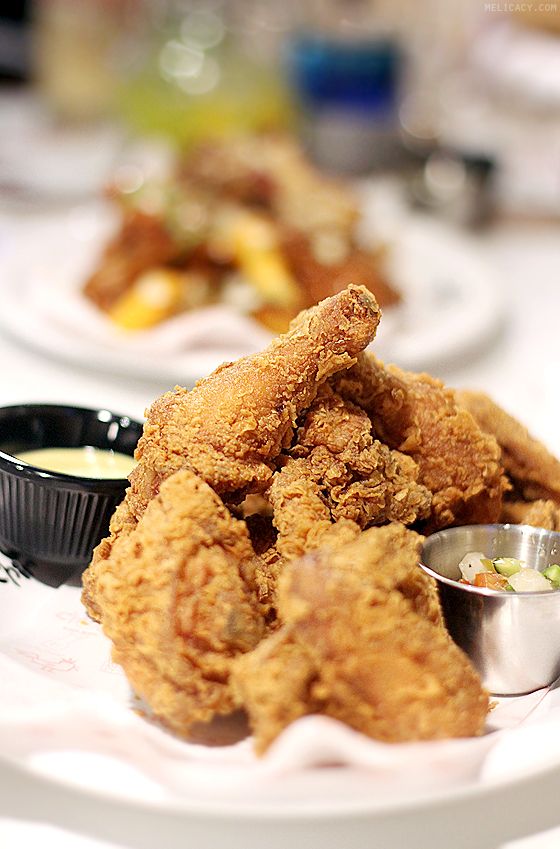 Crispy Fried Chicken ($26.90)
To begin the chicken feastings, we started with the crunchy and juicy deep-fried chicken that's been marinated for 6 hours in Chir Chir's house seasoning. Cut the richness with the refreshing salsa or honey mustard, served on the side. Though my impression of Korean fried chicken is essentially fried chicken coated in a thick layer of sauce, this simple Crispy Fried Chicken turns out to be my favourite dish here!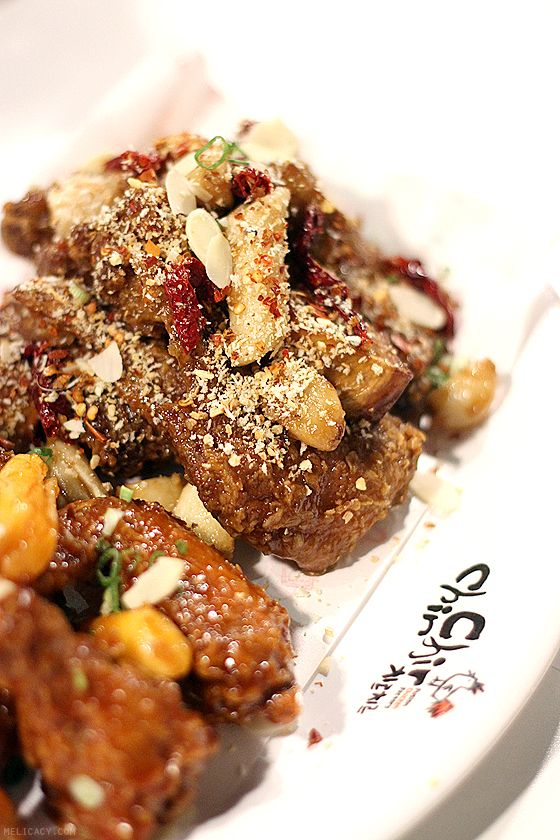 Garlicky Wings! ($28.90 for 7 drumlets + 7 wings)
The Garlicky Wings and Spicy Wings are equally enjoyable, of unbeatable quality, both arriving with roasted sweet potatoes and fried toppoki, bound to satisfy Korean fried chicken cravings instantly.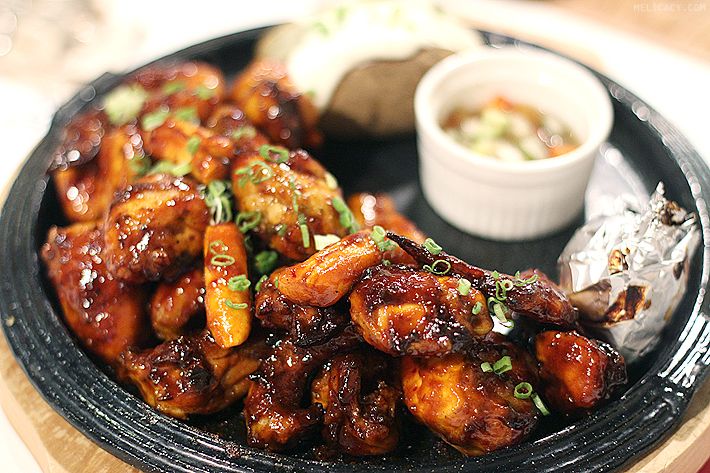 Spicy BBQ Roasted Chicken ($32.90)
The Spicy BBQ Roasted Chicken is a hearty dish of whole chicken, arriving on a sizzling hot plate. Marinated for 12 hours, oven-roasted and pan-fried with a fiery BBQ sauce, this dish packs a punch!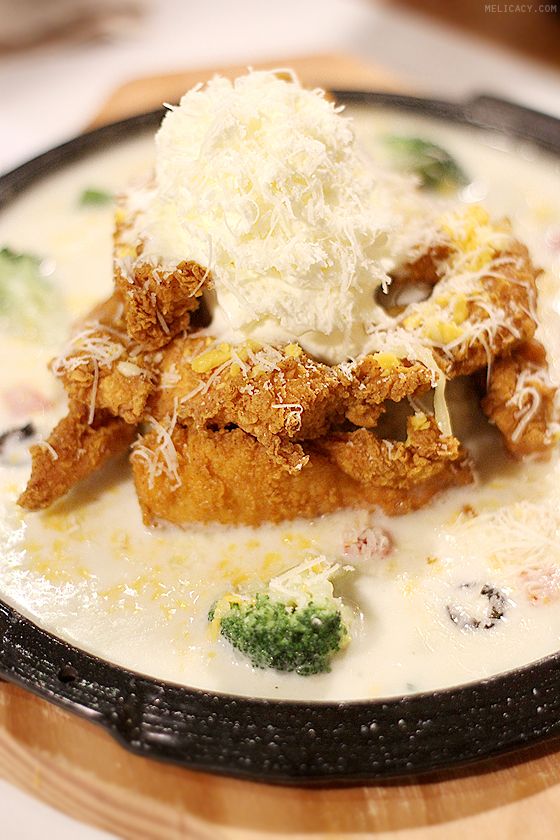 Nest Snow ($32.90)
I found the Nest Snow to be deeply comforting. Cajun chicken tenders sitting on a heap of sweet potato puree, arrive surrounded by pool of cream sauce scattered with olives and peppers. That's not all that contributed to the high comfort level –the crowning of freshly whipped cream and shavings of Parmesan, melty mozzarella and cheddar made magic.
Chir Chir Fusion Chicken Factory
313 Somerset
#B3-04/05/06, 313 Orchard Rd, Singapore 238895
Bedok Point
#02-05/06, 799 New Upper Changi Rd, Singapore 467351