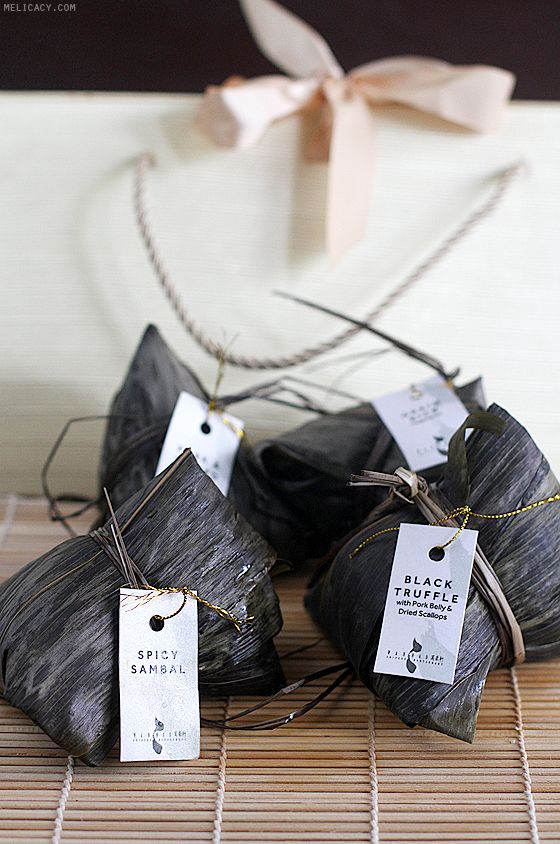 This Dragon Boat Festival, comforting and homely flavours are found in Wan Hao Chinese Restaurant's handmade rice dumplings that require at least 6 hours of cooking.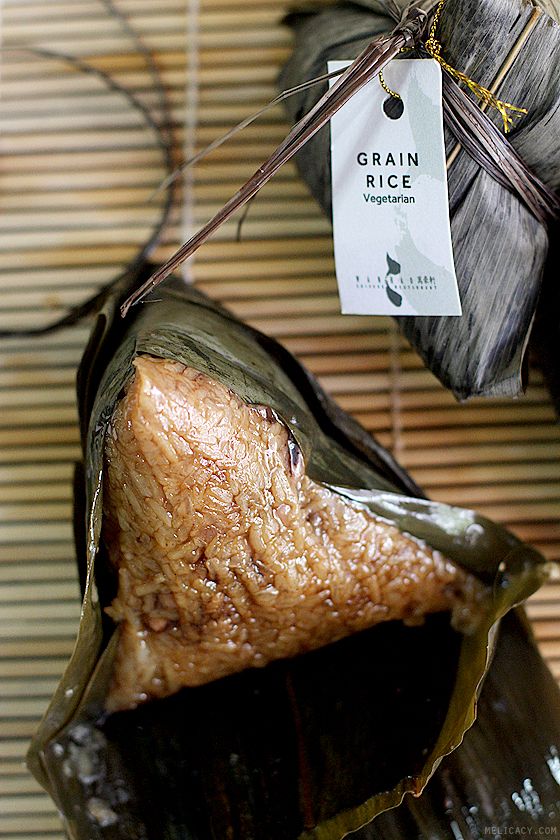 This year, the Black Truffle with Pork Belly & Dried Scallops rice dumpling ($18 per piece of $168 per box of 8) makes its debut; with the deep earthy flavour of black truffle coming through subtly but surely.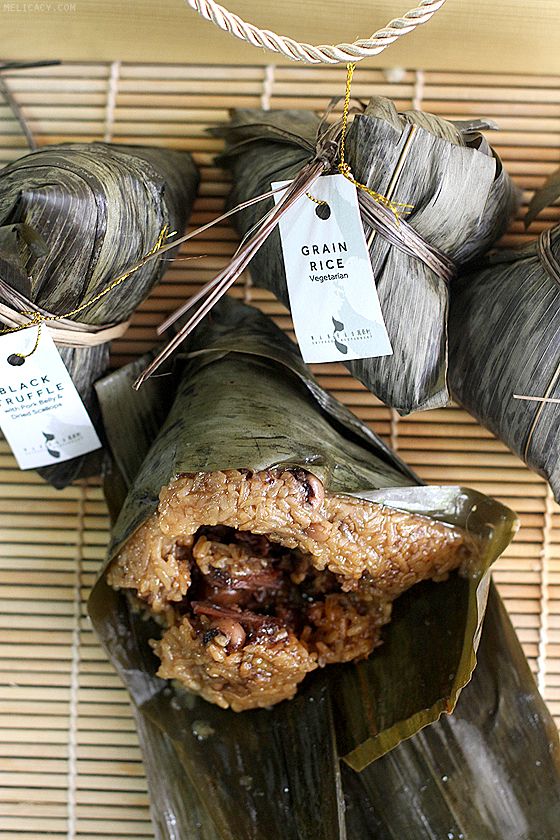 Their Signature Pork & Salted Egg rice dumpling ($12 per piece of $118 per box of 8) is what mesmerised me the most. This is coming from someone who has been living outside of Singapore most of the time –I found familiar flavours and aromas that brought me back to the most joyous days in home.
If fragrance and spice are two prominent keywords in your food diary, go for the Spicy Sambal rice dumpling ($10 per piece or $102 per box of 8), which features succulent pork belly, onion, garlic, and a house-blended dried shrimp-based sauce. This is another must-try!
One of the best tasting Grain Rice dumplings I've had can be found right here. The 5-Grain rice dumpling ($9 per piece or $96 per box of 8) encompasses a melange of rice varieties including brown rice, oat, sorghum rice, barley and pearl rice, combined with vegetarian bak kwah, carrot, black fungus, turnip, salty and soft braised peanuts that I enjoyed endlessly, and cabbage –an inviting mix of textures in a dumpling that is also a good source of dietary fibre and vitamins.
Dumplings are available from 1 to 30 June 2015.
For more information, call (65) 6831 4605 or visit singaporemarriott.com/dining.
Wan Hao Chinese Restaurant
Level 3, Singapore Marriott Tang Plaza Hotel
320 Orchard Road, Singapore 238865