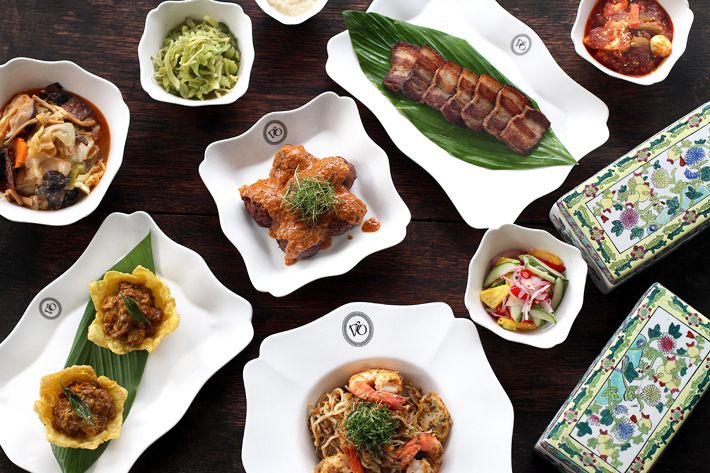 After a 6-week renovation, Violet Oon Singapore takes the place of former Violet Oon's Kitchen with an elegant new setting, matched with a polished menu focussing strongly on personality Violet Oon's Peranakan roots, layered with the richness of Singapore's rich food culture. Well loved dishes and elements from Singapore's Hainanese, Hokkien, Malay, Indian, Eurasian and Seafood heritage have made their way onto the menu.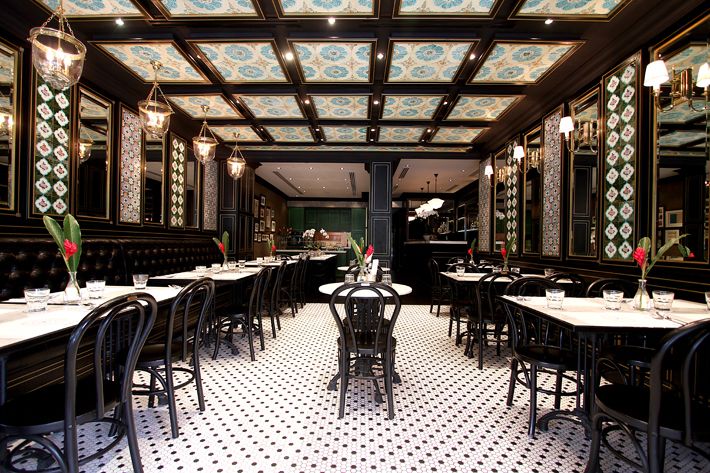 Adorning the walls and ceilings of the new interior are hundreds of painstakingly sourced antique Nyonya tiles, traditional lamps, and intricate gold-trimmed wordwork, with sparkling mirrors adding to its grandeur. The new space also features a culinary show kitchen, the home of Culinary Workshops, which also doubles up as a private dining space for up to 12 persons, separated from the main dining area with floor to ceiling movable glass panels.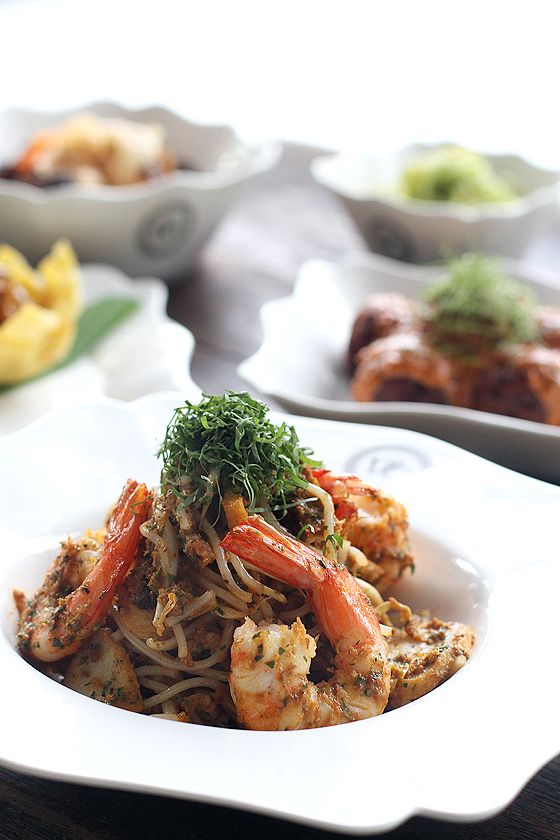 New star dishes on the lunch and dinner menus include the slow-braised Aunty Nanny's Daging Chabek Beef Cheek ($35), Udang Goreng Chilli ($27), Nyonya Sambal Kimchiam Udang ($15), Sio Bak Kiam Chye Soup ($9), and an old style Hainanese Chicken Rice ($18).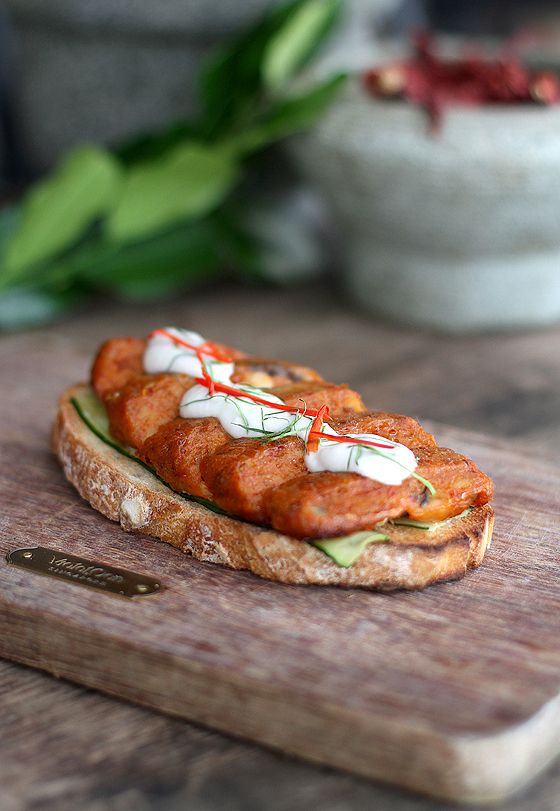 New exciting appetisers include the Crispy Tamarind Pork paired with a garlic vinegar dip ($13), Coronation Chicken in Wantan Leaf Cup ($10), fried Tumeric Chicken Wings ($13) and Buah Keluak Otak in Banana Leaves ($10). Well-loved favourites will remain on the menu, including Dry Laksa ($22), Buah Keluak Noodle ($24), Dry Mee Siam ($19), and Kueh Pie Tee ($17).
Tantalising vegetarian options include Sayur Lodeh ($9), Tau Hu Goreng ($10) and Meatless Meatballs Rendang ($14).
Must-try desserts include the Eurasian Sugee Cake ($7), Kueh Bengkah ($10), Ketsuri Lemon Pie with Papaya and Limau Kesturi Compote ($13) and Bubor Cha Cha Panna Cotta ($10).
The Sugee Cake is a personal favourite!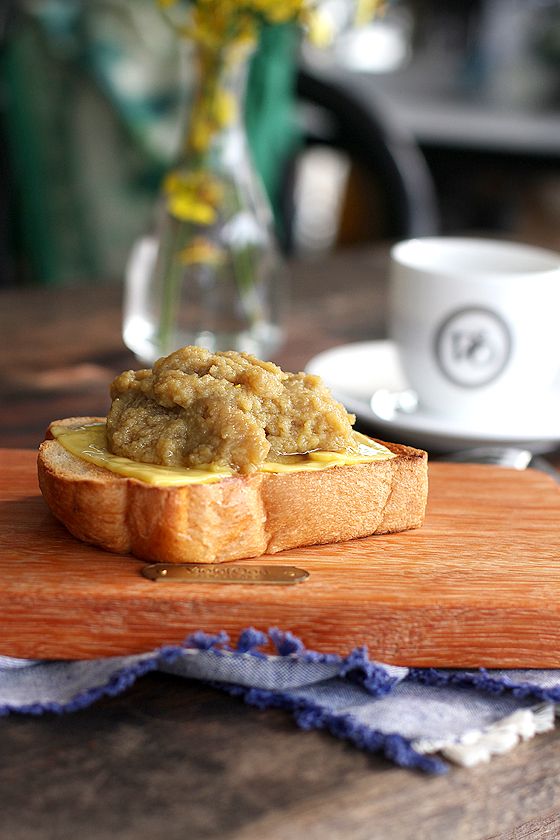 Perk up weekend mornings with a traditional Nyonya Kaya Toast ($7) paired with their very own blend of coffee ($3.50 for Kopi VO or $5 for Kopi VO Shake), or old school local favourites like the Spicy Corned Beef, Egg and Toast ($16) and Babi Roti with Chilli Chuka ($13).
For something more substantial, go for Violet's Big Breakfast ($22) that comes with OtakOtak, Deep Fried Turmeric Chicken Wings, Sambal Telor, IkanBilis Sambal and Sambal Chilli, served with their traditional Nasi Kuning.
Violet Oon Singapore has also put their own special touches to the beverage menu, showcasing the House Made Sodas lovingly made from scratch. Violet's Old Fashioned Home Brewed Halia Beer ($7) with pungent ginger bits is a must try, so is the Singapore Island Iced Tea ($7) made of gula Melaka and kaffir lime leaf. The biggest highlight would be the coffee, featuring their own blend of Singapore style coffee that combines Robusta coffee beans with Arabica beans, prepared the old fashioned way with metal jugs and the "sock".
Violet Oon Singapore
881 Bukit Timah Road
Singapore 279893
Reservations: (65) 6468 5430 or eat@violetoon.com
Opening hours:
Tuesday to Friday: 12pm to 2.30pm, 6pm to 10.30pm
Saturday & Sunday: Breakfast 9am to 11.30am, Lunch 11.30am to 2.30pm, Tea 3pm to 5.30pm, Dinner 6pm to 10.30pm
Closed on Mondays