Tiong Bahru's dining gem, Open Door Policy, launched a new menu recently in June 2015. Diners will recognise flavours from far and wide throughout Asia, Latin America and Europe in the new menu designed by Head Chef Daniele Sperindio and Chef-owner Ryan Clift of Tippling Club.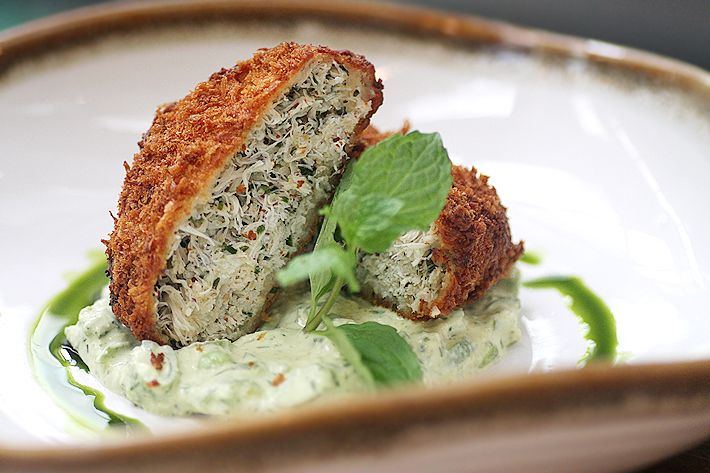 ODP's signature contemporary-comfort style of cooking from day 1 is still manifested clearly across the menu. Weekly chef's specials are introduced to add variety and excitement, highlighting seasonal ingredients.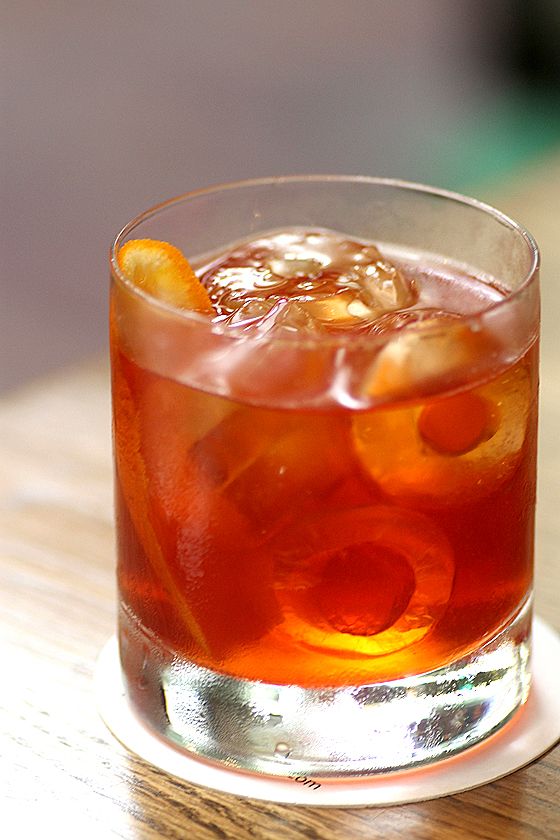 Strawberry Americano ($17)
Head Bartender of Tippling Club, Kamil Foltan, hardly ever disappoints. Stimulate the appetite before the meal with aperitifs such as the Strawberry Americano that's made of strawberry vermouth, aperol, bitters and soda.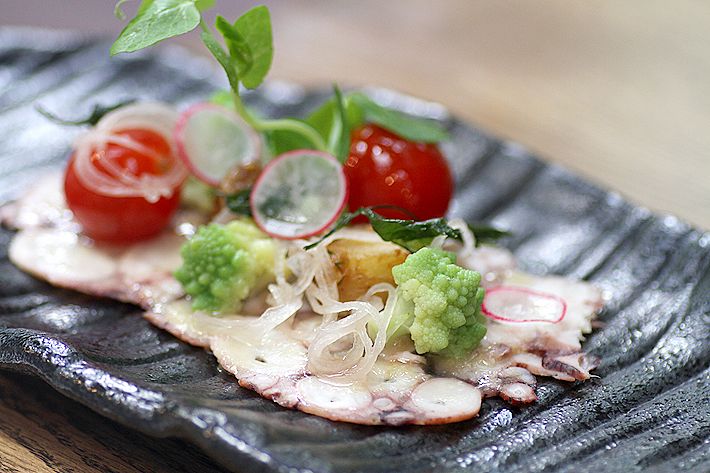 Warm Octopus Terrine ($21)
Of the starters, I enjoyed the healthy option of Warm Octopus Terrine served succulent in thin portions, accompanied by confit ratte potatoes seasoned with garlic and parsley, refreshing cherry tomatoes and pale green romanesco.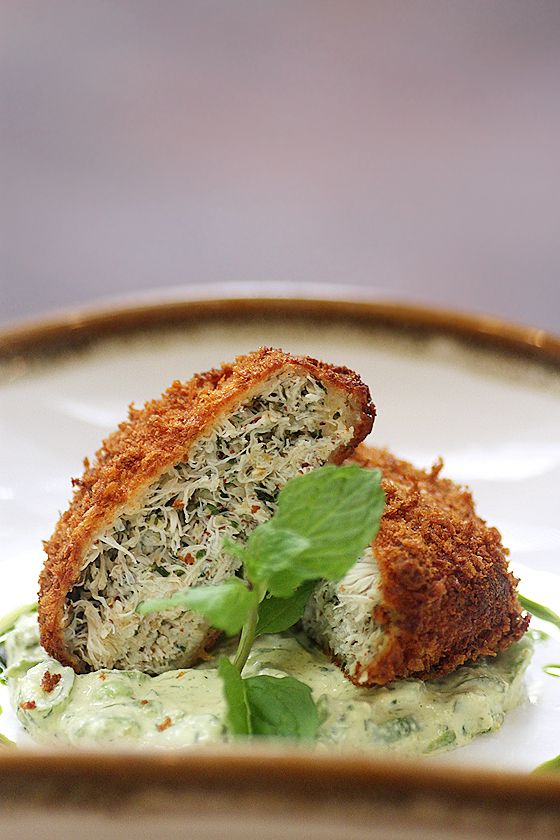 Crab Cakes ($20)
The sizeable crab cakes packed full of shredded crabmeat also come highly recommended. It is served atop a spring pea salad with zingy gribiche and a drizzle of mint oil.

Guacamole Risotto ($20)
The Guacamole Risotto is an Italian favourite with a Latin American twist. It is rich without the cloyingness, thanks to the avocado puree taking over the prominent place of cream, served with fresh chilli, slow-boiled hen egg, crème fraiche, and tortilla chip garnish. It would have been more enjoyable if the tortilla chips were not stuck into the risotto –needless to say, the chips turned soggy.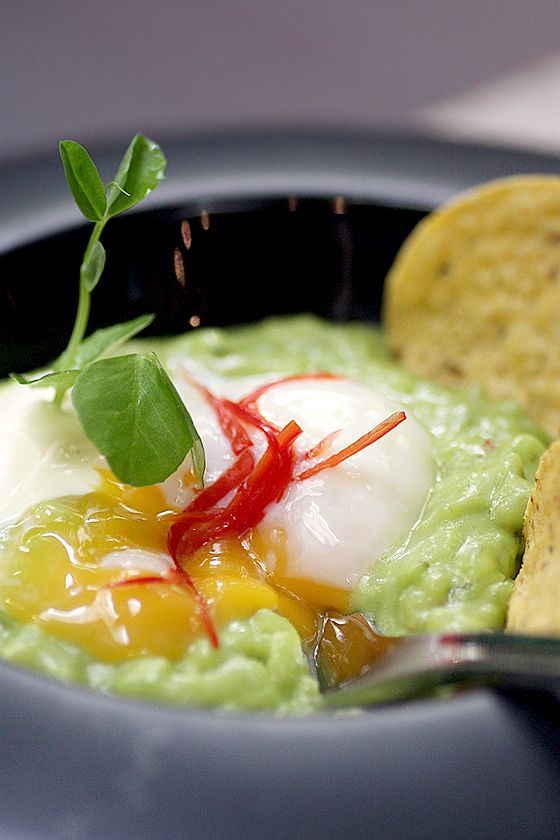 I like how you can further enrich the risotto by mixing the molten yolk into it.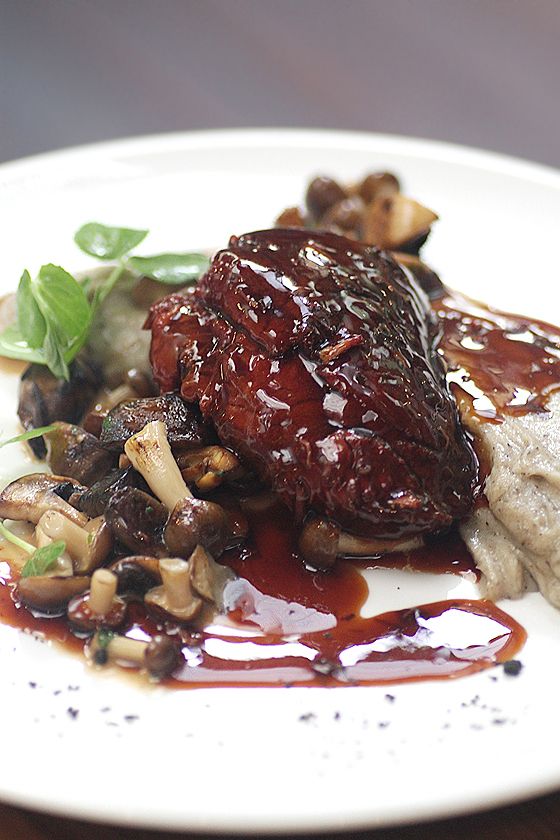 Braised Beef Cheek with Roasted Mushrooms, Black Truffle Mash and Red Wine Jus ($32)
The Braised Beef Cheek deserves full marks for flavour and execution. Slow-cooked for 48 hours, what else can you expect but fork-tender goodness? The accompanying black truffle mash is just divine.
ODP has also introduced Bring Your Own Wine Tuesdays, where diners are invited to bring their own wines with free corkage every Tuesday.
Open Door Policy
19 Yong Siak Street, Singapore 168650
Tel: (65) 6221 9307
Email: enquiries@odpsingapore.com
Website: odpsingapore.com
Opening hours: (Daily, Monday to Sunday)
Lunch: 12pm to 3.30pm
Dinner: 6pm to 11pm
Brunch: 11am to 3pm (Sat and Sun only)
Fri and Sat: Bar opens till 12 midnight