Arriving in Singapore from the Land of K-pop, Beesket is a trendy Korean D.I.Y juice bar providing customers with unlimited fun and freedom in creating their own juices.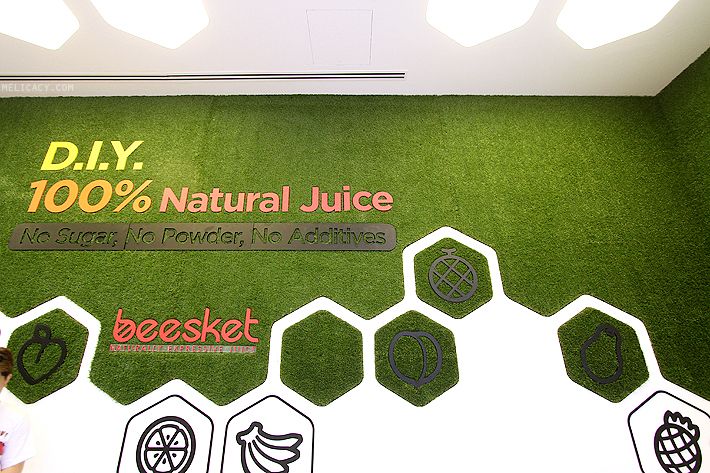 The name Beesket is "Bee" and "Basket" combined, reflecting the creative and fun ordering process customers experience at the counter when deciding on their Beesket Original juice ($5.90 per 350ml cup).
The honeycomb-like design of the Beesket counter is filled with fruit capsules in a myriad of vibrant colours, each hue representing a fruit or vegetable. Customers can simply pick up a 'basket' and, like a bee, busily pick their capsules and drop them into the basket.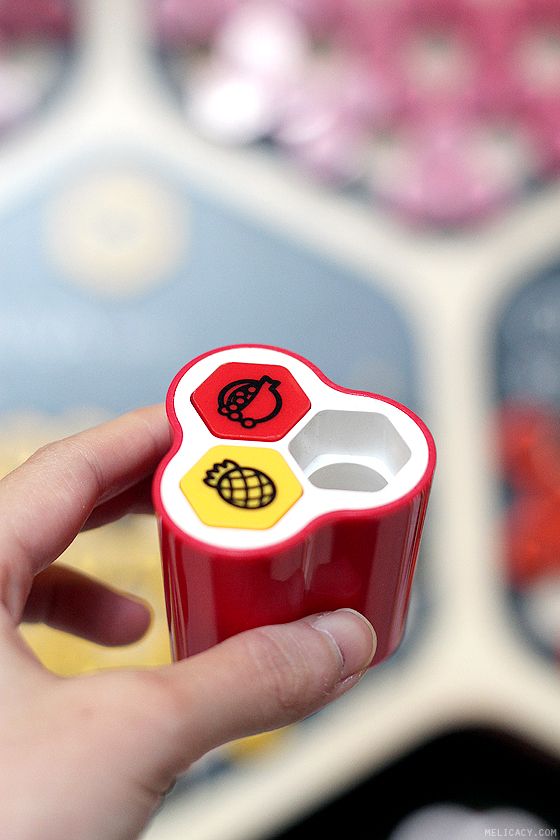 Pick up to 3 different types of fruit capsules and have your juice creation made upon order. All fruit capsules are outfitted with Radio Frequency Identification (RFID) chips that when scanned, instantly provide information such as calorie counts and nutritional values for the juice combination in each cup, in which customers will receive a printout of.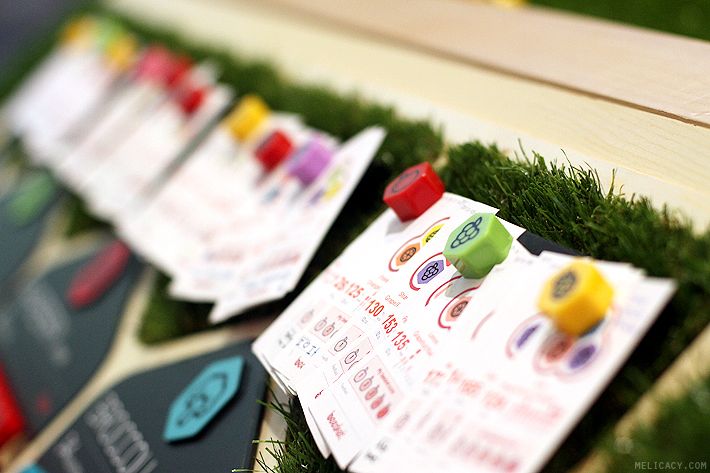 Share your printouts if you love your juice combinations. I chose Grape, Pomegranate and Pineapple, perfect for my sweet tooth!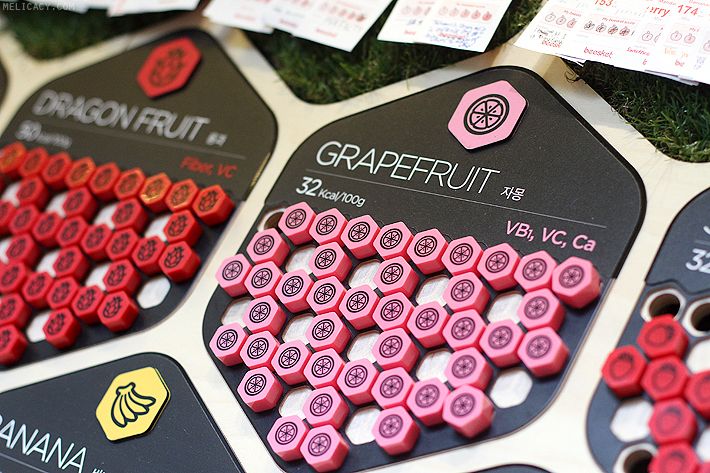 There are a total of 39 different fresh fruits and vegetables to choose from, which can make up to almost 5,000 combinations of juices one can create.
Beesket serves up fruit juices in four ways: Beesket Original that is the D.I.Y icy juice blend, pre-selected cold 100% Natural Blended Juice, pre-selected cold-pressed juice served at room temperature, and hot Natural Fruit "Tea".
Each Beesket drink contains a spoonful of Beesket Fruit Nectar, instead of unhealthy additives, sugar and powdered flavouring. It's an all-natural fruit extract made form eight different nuts, which draws out the juice's flavour naturally and balances out acidity.
The Natural Fruit "Tea" is essentially juices steamed ever so gently, providing a warm comforting beverage to sip on while still preserving the natural nutrients and enzymes of the ingredients. The "Teas" contain no actual tealeaves; hence they're 100% caffeine-free. Menu choices include the Pear Ginger Tea ($5.40) that's naturally sweet with a subtle gingery punch, Green Grape Tea ($5.40), Grapefruit Tea ($5.90) and Honey Lemon Tea ($4.90).
Customers can also pick from the 100% Natural Blended Juice concoctions such as Pinebanana of pineapple and banana, Berryberry of strawberry, raspberry and apple, Yam Honey of yam and honey, Berryberryberry of strawberry, blueberry and raspberry, and Green Smoothie of broccoli and papaya, priced from $5.40 to $6.90.
Served at room-temperature, the 100% Natural Cold Pressed Juice combinations include Pear and Ginger ($5.40), Kale and Green Grape ($6.40), Carrot and Apple ($5.40) and Celery and Pineapple.
There'll also be a loyalty card programme where customers can top-up a store value card in denominations of $10, $20, $50 and $100. For every $50 and $100 top-up, an additional $5 and $10 credit will be added to the card respectively. These cards will be available in two colours, pink and grey.
Currently, there are two outlets in Singapore, at Changi City Point and 321 Clementi Shopping Mall.
Changi City Point
5 Changi Business Park Central 1, #01-20, Singapore 486038
321 Clementi Shopping Mall
321 Clementi, Avenue 3, #02-03, Singapore 129905
Website: beesket.com
Facebook: Facebook.com/beesket.sg
Instagram: instagram.com/beesket.sg (#beesketsg)
Opening hours: 10.30am to 9.30pm daily