Singapore Food Festival is an annual celebration of Singapore's food heritage. What better way to immerse in our rich food culture than to partake in culinary workshops that bring you back to your roots? Discovering the true culinary DNA of Singapore food is Violet Oon's lifelong quest, and she's inviting you to be part of it at her all-new Culinary Workshops in conjunction with this year's Singapore Food Festival. The Living Culinary Treasures workshops begin on 21st July and runs till 1st August at the newly renovated and re-launched Violet Oon Singapore at 881 Bukit Timah Road.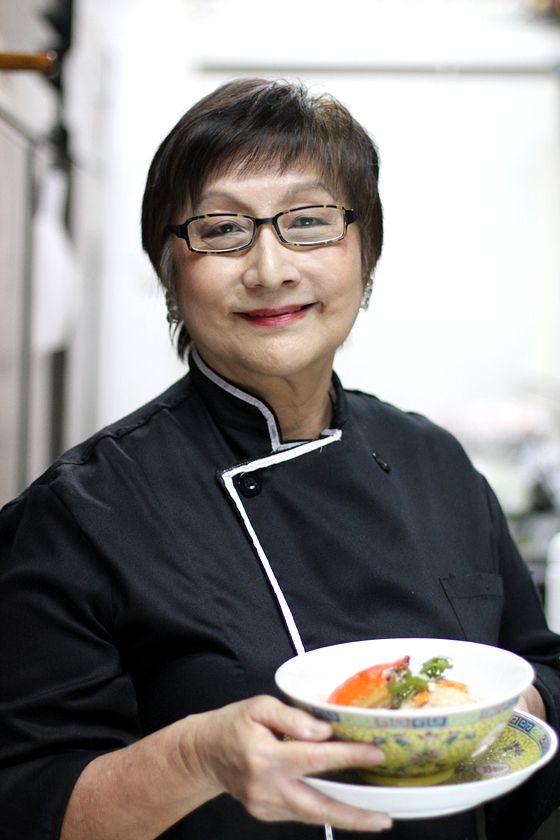 Learn to understand and prepare Singapore's cuisines – a spectrum of Hakka, Malay, Nyonya, Eurasian, Indian Muslim and South Indian Vegetarian Tamil cuisines – from 10 Singapore cooks ("living culinary treasures") in addition to Violet Oon herself. Time-honoured recipes will be passed on, and secrets of Singapore's culinary heritage will be shared. Violet Oon will share her treasure trove of 3 traditional Nyonya dishes in one of the 8 workshops.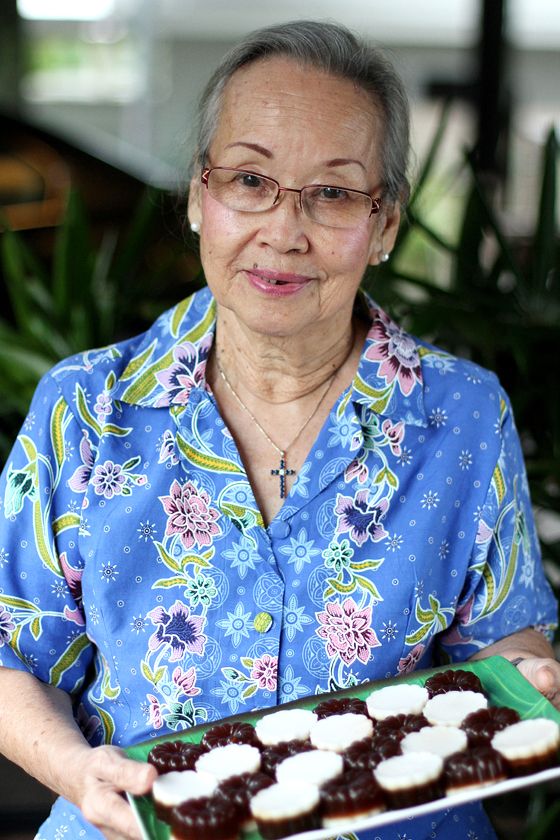 Priced at $129 per person, each workshop will run from 9.30am till 1pm, starting with the cooking talents sharing their own culinary experiences. Tuck into Violet Oon's Singapore breakfast featuring authentic old style Nyonya Kaya and dishes like Roti Violet with Crispy Spicy Tuna for the morning's dose of energy. The introduction and overview is then followed by the chef's demonstration, where students might get invited to participate in the preparation. The intimate get-together sessions allow students to get up close and personal to the teachers as well as the food. There's a Q & A after the demonstration, followed by a tasting.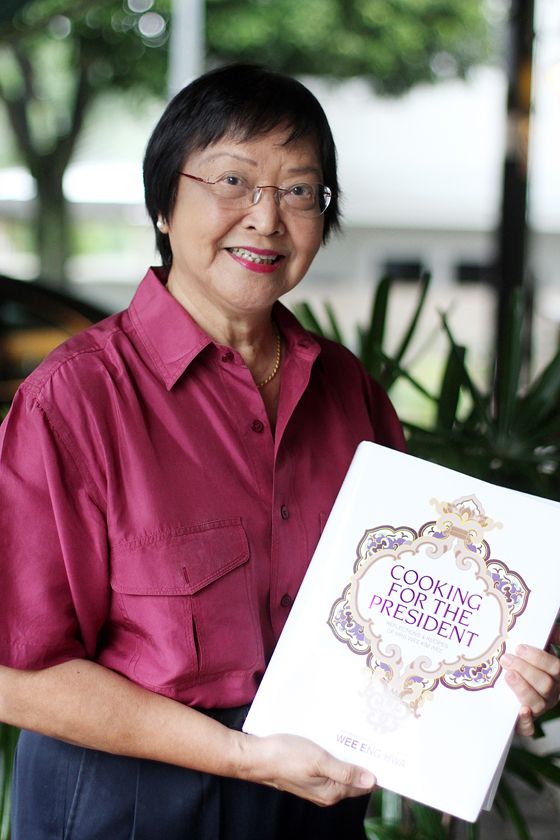 One of the "Living Culinary Treasures" is Ms Wee Eng Hwa, the late President Wee Kim Wee's daughter, whom has spent over 21 years chronicling and writing a Singapore Nyonya cookbook called Cooking For The President. She will be showcasing Satay Ayam Goreng Rempah Titek (spicy coconut milk fried chicken), Sambal Nanas (spicy chopped pinapple), and Abok Abok Sagu (gula melakka coconut sago dumplings) during the workshop on 25th July.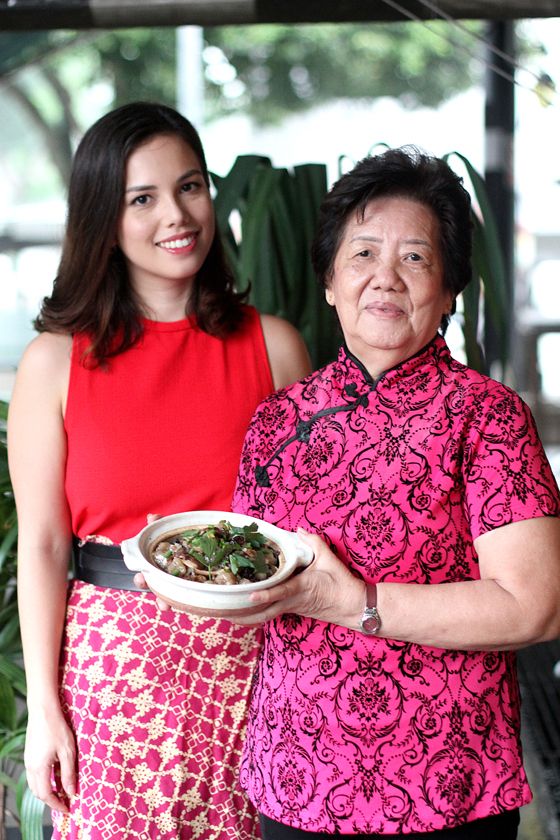 Ms Sarah Benjamin, 26 and her grandaunt Mdm Kok Chu Lian, 68, will be showcasing Hakka cuisine on 23rd July. Sarah's father is British and mother Chinese Singaporean; she speaks English, Mandarin and Hokkien, and will be providing a bi-lingual commentary if required. Learn how to make Hakka Abacus Seeds as well as Hakka Yong Tau Fu and Ginger Wine Chicken during their workshop.
On 24th July, Eurasian cuisine takes centre stage with Mr Robin Pereira, 82, and his son Quentin, 43, who will be showcasing dishes from the cookbook Robin's Eurasian Recipes. Both father and son are celebrated cooks in the Eurasian community. Learn how to cook dishes like Chuan Chuan, Beef Semore and Almond Balls.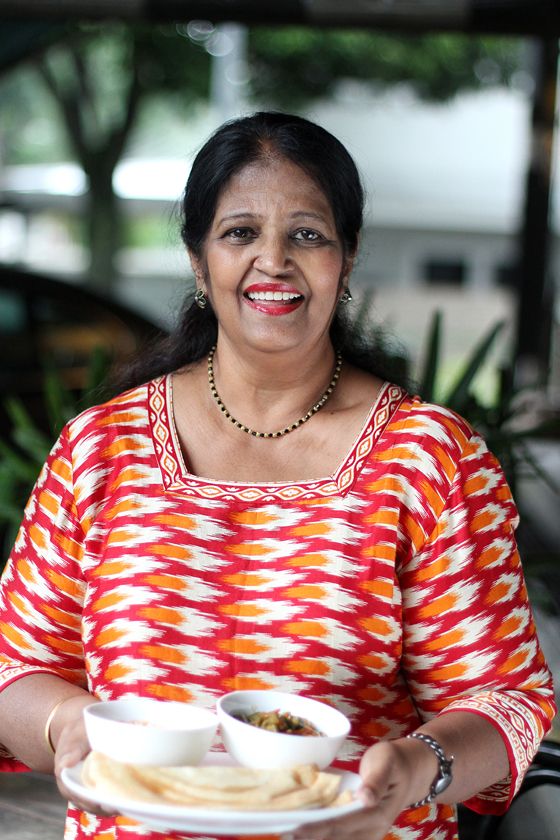 Homemaker Mrs Valli Selvaduari, 60, will showcase South Indian Vegetarian Tamil cuisine on 28th July, featuring the fluffy fermented rice pancake called Thosai, as well as freshly made chutneys and sambar.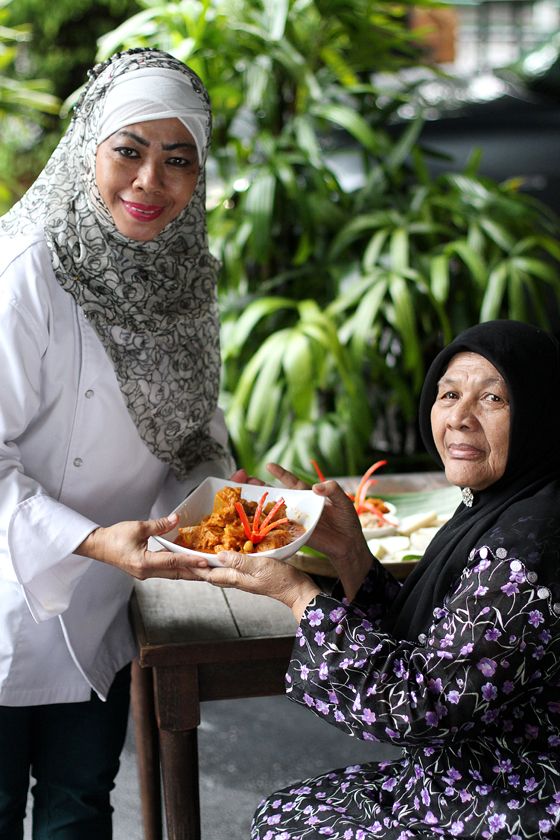 30th July features celebrated Malay chef Tania Aris, 56, who will be focusing on the many patterns of Ketupat with her mother Mdm Mariam Binti Abdul Ariff, 73. They will be showcasing old fashioned Malay dishes not commonly found in most homes today, such as Serunding Puteh featuring fish floss, and Opor Nangka Ikan Asin featuring young jackfruit, sated fish, spices and coconut milk.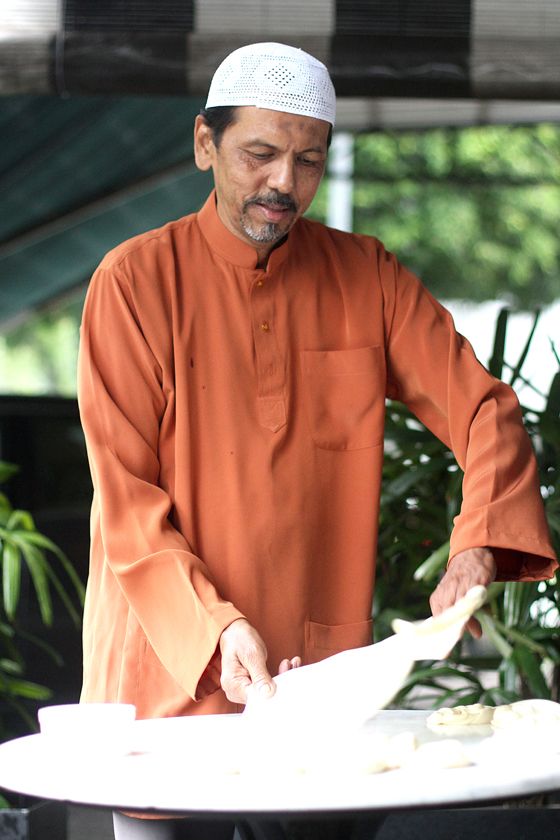 On 31st July, Roti Prata hawker Zulkifli Bin Packeer Bawa, 63, will teach us the art of the Throw and Pull of the Roti Prata. Students will learn how to make the paper thin dough that can rival any French puff pastry during the Hands-On workshop.
On 1st August, the last cooking class of this series held for the Singapore Food Festival 2015 – Living Culinary Treasures – ends with members of the 100-year young Chinese Women's Association showcasing dishes from their cookbook called The Chinese Women's Association Cookbook.
For enquiries or registration, email info@violetoon.com or call (65) 8533 1122
Violet Oon Singapore
881 Bukit Timah Road, Singapore 279893