Nan Hwa Fishboat is one of the oldest fish head steamboat restaurants in Singapore, with a history of almost 90 years since its opening in 1927. I have been a quiet supporter of its flagship outlet at North Bridge Road. One thing that daunts me is the sweat-inducing environment. The impact of the tropical heat is amplified when you're slurping on piping hot broth in a non air-conditioned space. While the amount of comfort the fishboat brings to me can easily help me overcome that factor, I have to admit some days I'm just too spoilt to want to endure the heat and sweating. Well, good news for those who can relate, because Nan Hwa Fishboat has recently opened its second outlet at Owen Road that boasts a refined space, larger, clean and bright, with air-conditioning.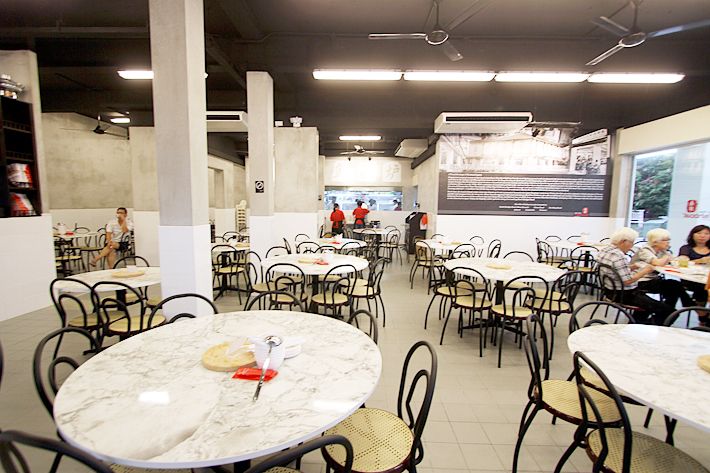 The best part? Prices are similar, if not identical. In sight are long-time regulars, families and friends bonding over good food and conversations.

Premium Live Dragon Grouper Fish Head Steamboat ($38/$48/$68)
To begin, fish head steamboat is, of course, essential. Choose your preferred variety of fish with prices to match your budget, available in three sizes. this is the premium live dragon grouper fish head steamboat that comes with thick slices and chunks of fish, alongside the usual vegetables and yam. Soup is refillable, thank goodness, because I can't ever get enough of it!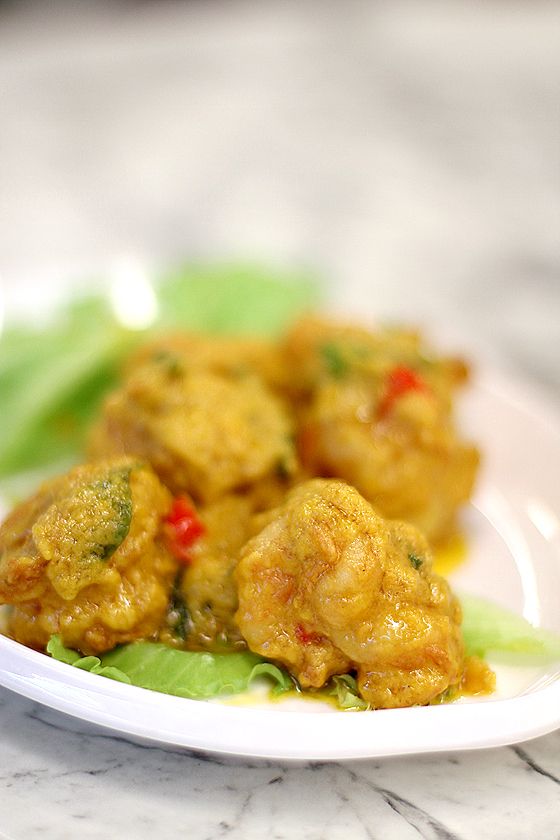 Prawn with Golden Pumpkin Sauce ($18.80/$28.80)
The prawn with golden pumpkin sauce is one of my favourite dishes to order alongside the steamboat. I was in disbelief when I was told there wasn't any salted egg yolk in there, and I still don't believe it. Anyway, the sauce is rich and flavoursome, fragrant of laksa leaf with a spicy kick from the chilli, the sizeable prawns are fresh and succulent.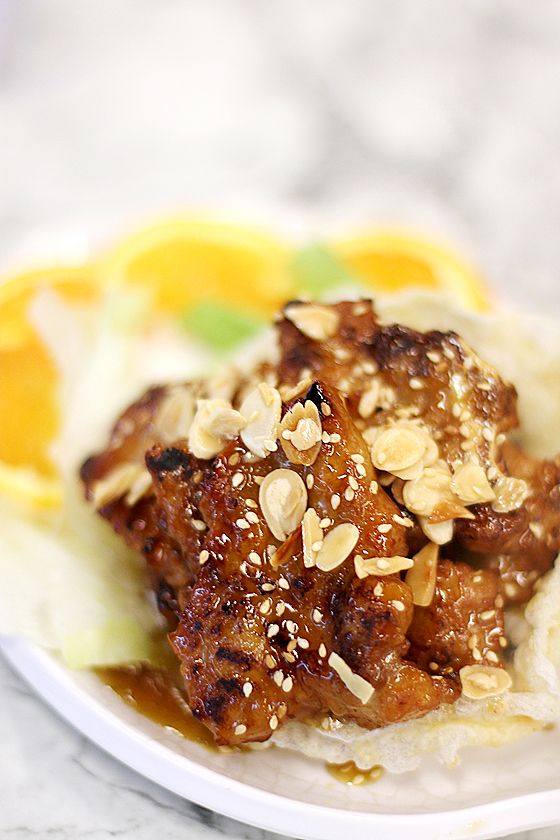 Champagne Pork Ribs ($12.80/$18.80)
The champagne pork ribs is my second favourite dish. The sweet glaze brings so much delight to the palate; the pork is nicely charred on the surface yet so tender and juicy within.

Claypot Drunken Rice Wine Clam ($15.80/$20.80)
The claypot drunken rice wine clam brims with a potent hit of alcohol. I would have preferred it to have a nicer balance of broth to Chinese wine, but those who like their alcohol will enjoy this. You might be able to let the staff know about your preference, so as to adjust the wine intensity to your taste.

Stir-fry French Beans with Dried Shrimp and Chye Poh ($9.80/$14.80)
A Chinese meal is never complete without vegetables! The stir-fried French beans with dried shrimp and chye poh is a delicious option, with the dried shrimp imparting flavour and umami, the chye poh imparting saltiness and depth.
Nan Hwa @ Owen Road (Second outlet)
93/95 Owen Road, Singapore 218907 (outside Farrer Park MRT Exit D)
Opening horus: 5pm to 11.30pm (11pm last order)
Main Branch: 812/814/816 North Bridge Road, Singapore 198779
Opening hours: 4pm to 1am (daily)
Contact: 8613 2732
Facebook: Facebook.com/nanhwafishboat
Instagram: @nanhwafishboat