Keeping its standards on a consistent high, Goodwood Park Hotel in Singapore never fails to bring smiles to every occasion every year. Once again, Goodwood Park Hotel spreads the Christmas cheer this year with an impressive range of sweet and savoury festive delights.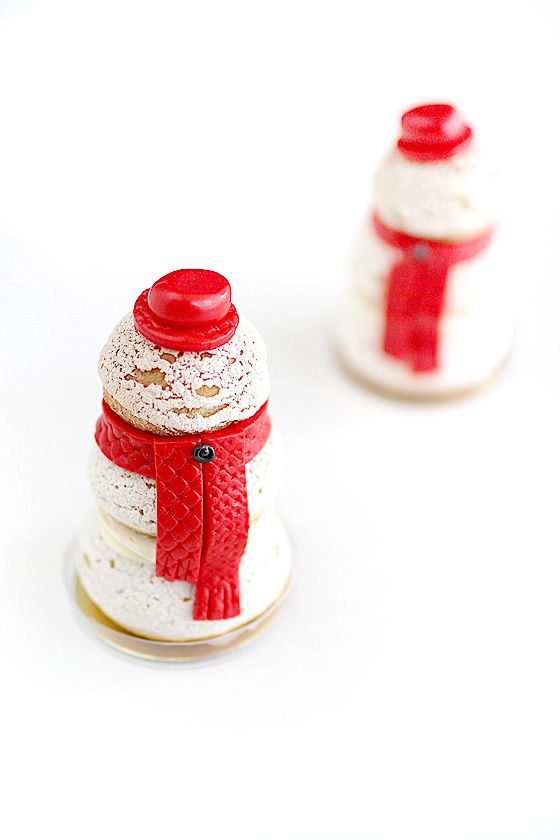 Fans of Goodwood Park Hotel's famed D24 durian creations can head straight for the adorable D24 Durian Snowman ($38 for a pair).
The Manjari Chocolate and Cassis Mousse Log Cake ($76 for 1kg) is a stunner, rich of quality chocolaty goodness with a fruity touch from the blackcurrant mousse, and poached apples and pears.
Festive indulgence at its best!
Other noteworthy newcomers include the Turkey 'Kueh Pie Tee' ($18 for 10 pieces, $32 for 20 pieces), a Peranakan classic with a fun festive twist, and the Goodwood Portuguese-style Curry Turkey ($218 for 10-12 persons) that will steal the show at Christmas parties.
Takeaway gourmet treats are available at the Deli from 1 to 26 December 2015. Advance orders of three working days are required. You may visit the Deli from 9am to 9pm daily to place takeaway orders, or contact the Christmas Call Centre at (65) 6730 1867/1868 from 10am to 6pm daily, email festive@goodwoodparkhotel.com, or visit festivepromotions.goodwoodparkhotel.com to place online orders. The last order date is 18 December 2015, 12pm.