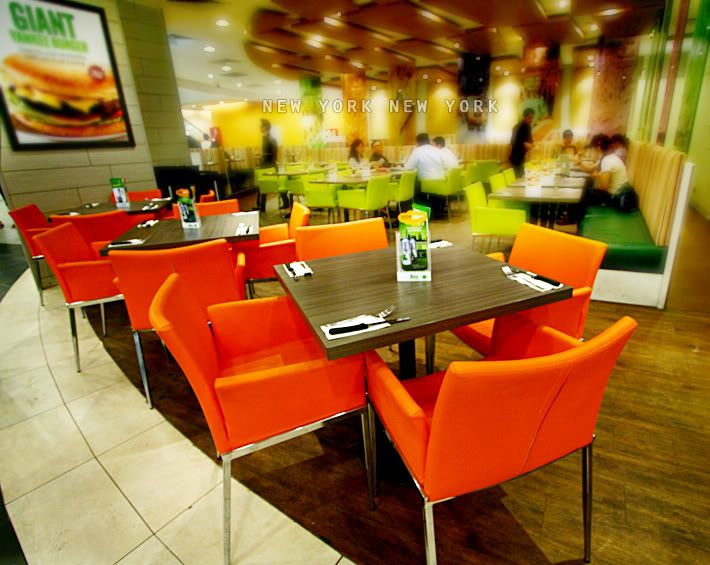 In the whole month of May, the 'Mommy Dearest' Menu is available at all New York New York outlets.
This menu, featuring two specially designed dishes that incorporate familiar flavours, will satisfy the Eastern taste buds as well as your wallet.

Laksa Seafood Pasta ($18.90++)
The last Asian interpretation of pasta I had was at Gardenasia (http://melicacy.com/?p=3609) –the Hokkien Pasta. I thought that was epic, but the Laksa Seafood Pasta impresses just as much.
The coconut cream base exhibits just the right amount of creaminess without being cloying. The luscious and flavourful sauce adheres onto the surface of every strand of pasta beautifully, and the flavours seep right into the epicentre of the pasta. Aromatic and mildly spiced, this dish will tantalise your taste buds.
It comes with sliced hard-boiled egg – traditionally paired with Laksa – to complete the experience.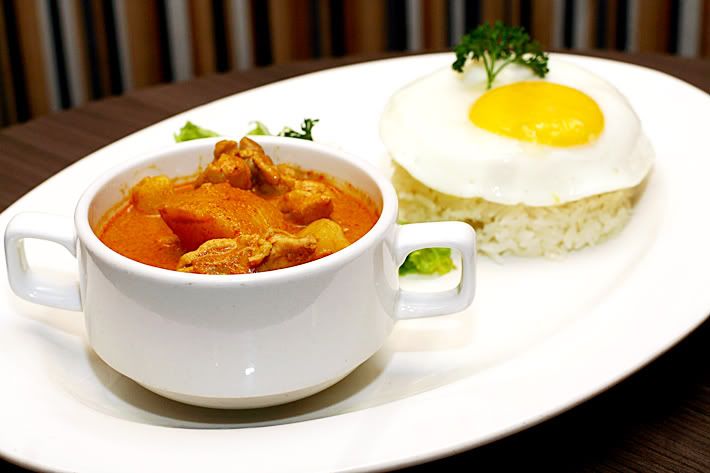 Curry Chicken Rice ($18.90++)
If fusion laksa is too outlandish for the conventional mommies, try the all-time favourite Curry Chicken Rice, sided with a bright sunny side up egg, done to perfection, atop moist butter rice.
The yolk breaks with the slightest prod, and coats the fragrant rice beautifully.
The curry comprises chunks of potato and tender pieces of chicken well infused with curry, spruced up with a tinge of spice.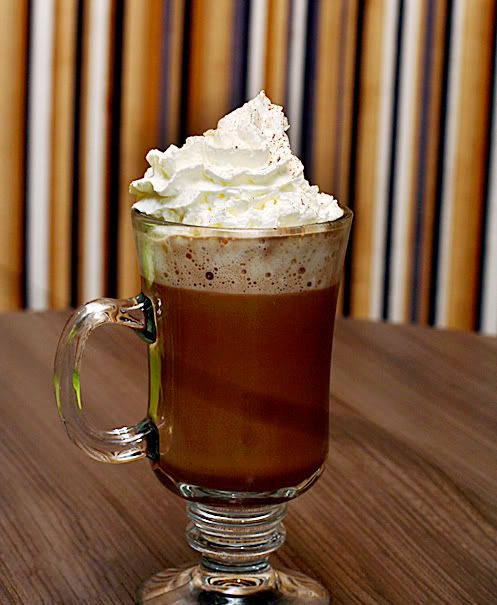 Cocoa Ginger ($5.90, Usual price $6.90)
A new drink launched in conjunction with the 'Mommy Dearest' menu is the Cocoa Ginger, which will be available all year round.
If you're thinking of skipping dessert, this beverage is the best way to end the meal with.
The hot beverage is thick with a rich chocolaty base, and bears a mild and less pronounced hint of ginger –very comforting and soothing, especially on a cold rainy day.
I have a strong disinclination towards ginger, but I drank this beverage to the last drop.
Highly recommended!
If you're craving for dessert, add $2.50 for the Fantasy Sundae, available with the Mommy Dearest meal.
If you haven't made plans for Mother's Day, why not consider New York New York as an alternative to traditional Chinese restaurants?
Website: http://newyorknewyork.com.sg/
Outlets:
Ang Mo Kio Hub
53 Ang Mo Kio Ave 3
#B1-25/26
Jurong Point
63 Jurong West Central 3
Jurong Point Shopping Centre #B1-57/58/59
Kovan Heartland Mall
205 Hougang St 21, Level 2
Parkway Parade
80 Marine Parade Road
#01-10
Kallang Leisure Park
No.5 Stadium Walk
#01-55