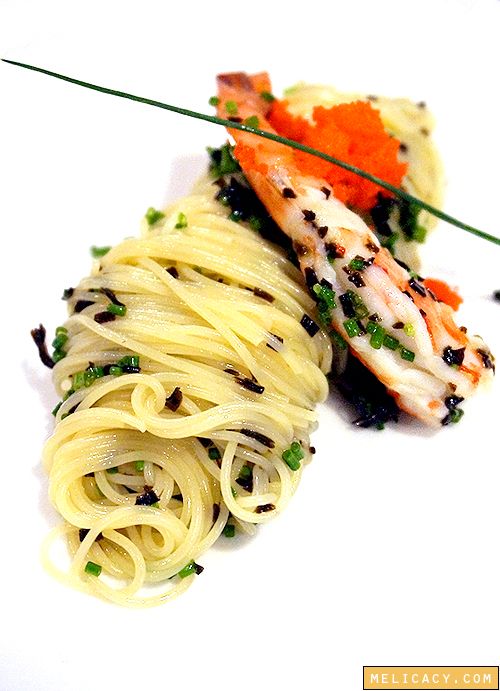 Cold Angel Hair Pasta ($13)
We are seeing an escalating volume of food-seeking crowd flocking to the Grandstand. In this May 2013 Dining Destination Feature on Melicacy, I will be spotlighting on noteworthy restaurants situated at the Grandstand.
I have written about a vegan option at the Grandstand (Veganburg), so here's one for the meat-lovers whom I've neglected.

Deep-fried US Corn-fed Pork Jowl ($10)
Lusted by carnivores, Grill-Out offers a wide range of meats, from beef and pork to lamb. Seafood lovers are not forsaken. The restaurant first started out at Sunset Way in the heartlands of Clementi, approximately 5 years ago, and has recently relocated to Grandstand due to high rental increase.

Barramundi San Sebastian Style ($28)
Grill-Out remains popular wherever it's located; distance is not an issue for loyal fans. Regulars are predominantly families and working adults.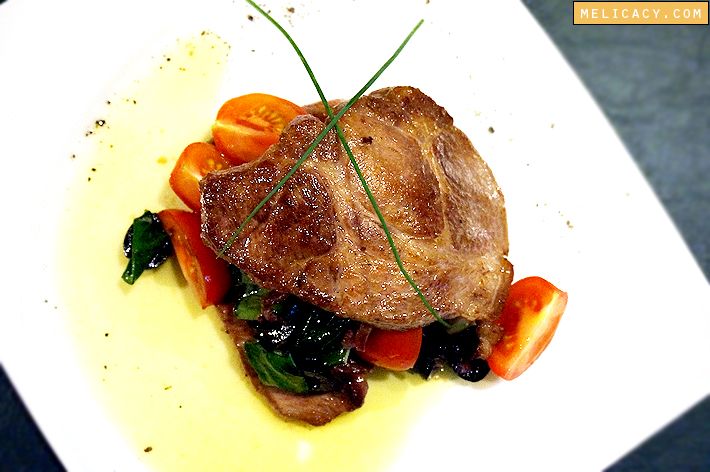 Pan-fried US Kurobuta Pork Collar ($26)
Their main focus is to offer quality meats at affordable prices. Being an importer of premium meat, they're able to convey the affordable cost to consumers' wallets. Beef, lamb and pork are imported from the US, Australia and Canada on a bi-weekly basis, chilled. Continue reading →