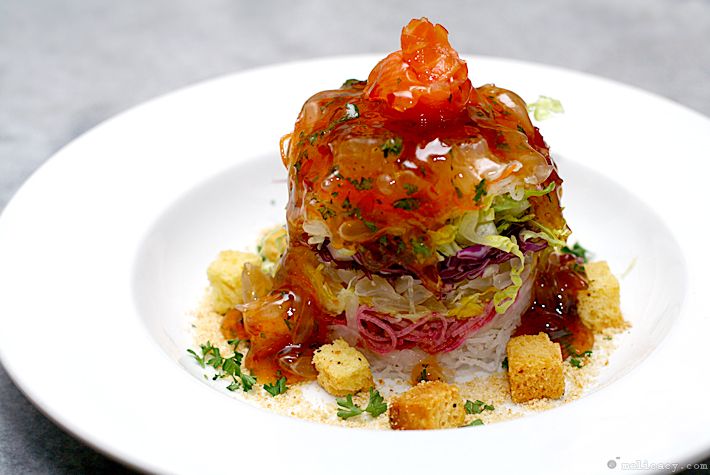 Rising Joy ($10.80 for 2/$16.80 for 4)
'Rising Joy' is Sun Ray Café's peculiar take on the traditional Yu Sheng. Instead of the usual suspects, you will find slices of smoked salmon, shredded red cabbage, pomelo pulps and crunchy croutons amongst the other salad ingredients.
The thick sweet-tangy sauce is unlike the usual plum sauce. With the help of this delectable dressing, there were no indications of reluctance in me finishing up my salad.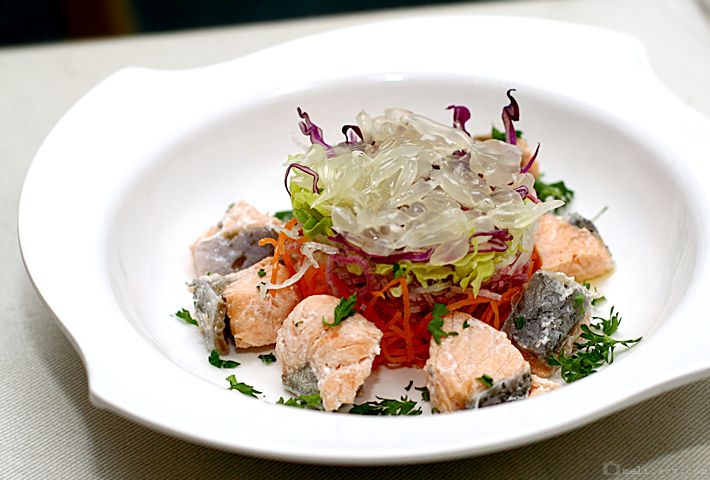 Bounding Happiness ($6.80)
Being a pet-friendly café, Sun Ray Café has also included our paw pals in this celebratory occasion. Pets' version does not contain salt, seasoning or raw fish for health's sake. Boiled salmon are accompanied by fresh crunchy salad and pomelo pulps.
This is Chubby's very first "Yu Sheng"! She couldn't wait to dig in, but Mel jiejie, Hazel jiejie and Celes jiejie want to take photos first. *sulks*

"Finally!!!"
This may not be the most lavish Yu Sheng I've had, but it sure is one of the most memorable ones –because I spent an incredible evening with my beloved Chubby.
Sun Ray Café
79 Brighton Crescent
Serangoon Gardens
Singapore 559218
Tel: (65) 6283 8700
Facebook page: https://www.facebook.com/SunRayCafeSG