In my books, Triple Three at Mandarin Orchard Singapore ranks top 5 amongst the countless buffet restaurants scattered around our island. The quality never disappoints, and the vast variety satisfies the pickiest of eaters.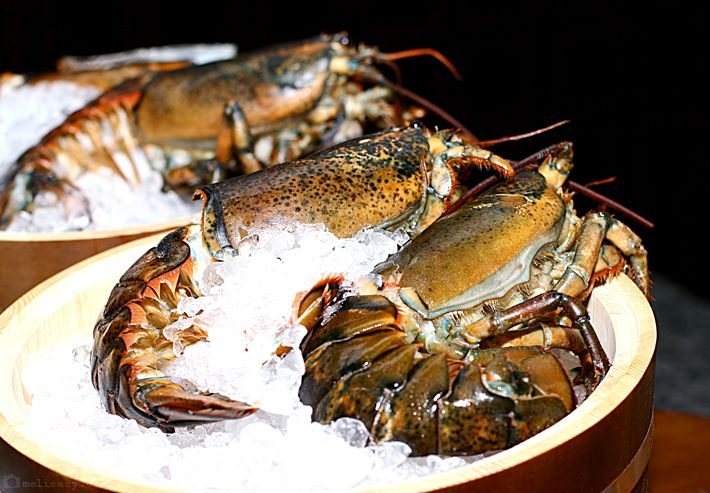 From 12 to 28 March 2013, seafood from Norway is in the limelight at Triple Three. The Nordic waters are more nutritious during this time of the year; hence there is no better period than now to feast heartily on seafood. Not to be missed are signature dishes by Norwegian guest chef Adrian Løvold.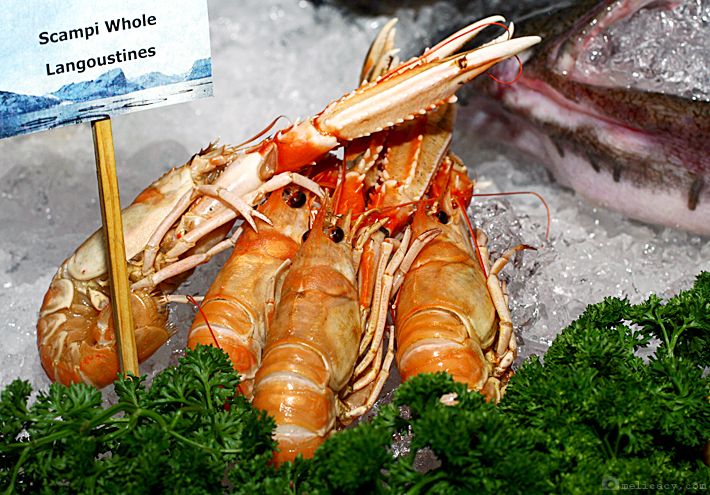 Wait in line for freshly shucked oysters, or take your pick at the vast array of seafood on ice, hauled from the Nordic seas, which include Atlantic Lobsters, Blue Mussels, Deep Sea Sweet Prawns, King Crabs and hand-picked Scallops.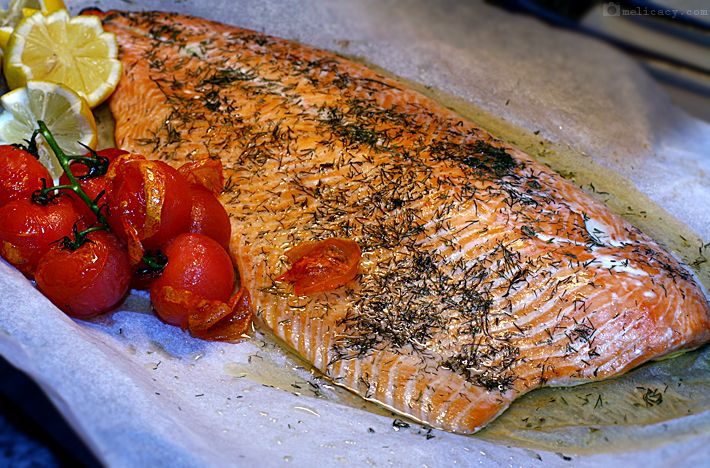 When I think of Norway, I think of salmon. Here's the classic pairing of dill and salmon –extremely relevant since dill is widely used in Scandinavian cookery.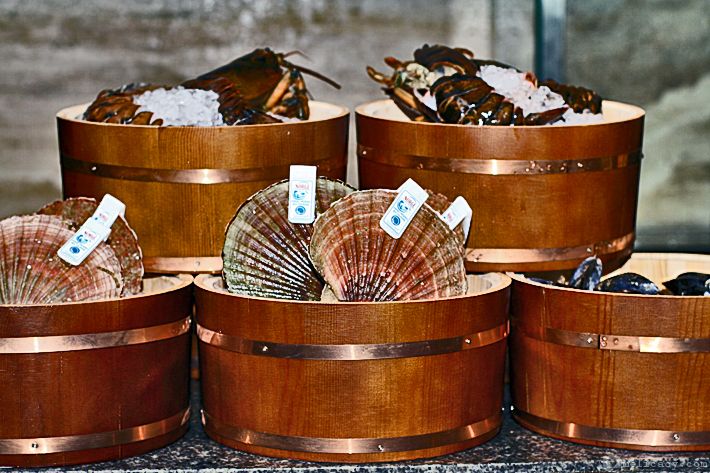 The elaborate buffet spread encompasses Nordic seafood executed in various styles, such as Norwegian Seafood Bouillabaisse, Scandinavian smoked hors-d'oeuvre and Teppanyaki.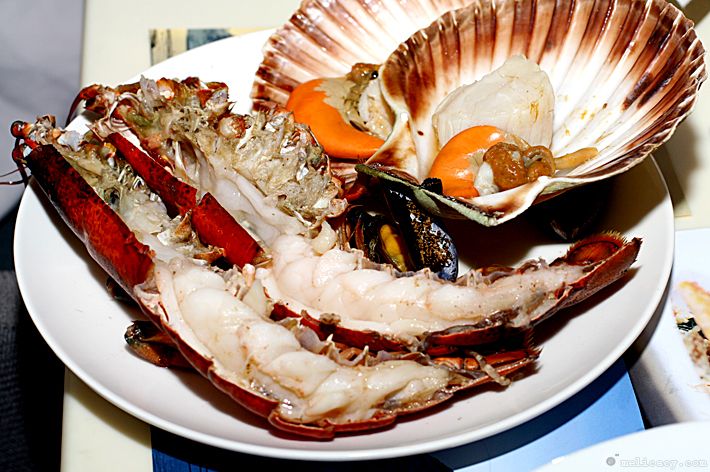 Sashimi lovers will be pleased with the selection of fresh Norwegian Salmon, Halibut, Scallop, while those fond of sushi are pampered with an assortment of Maki Rolls such as Saba Mackerel Maki Roll.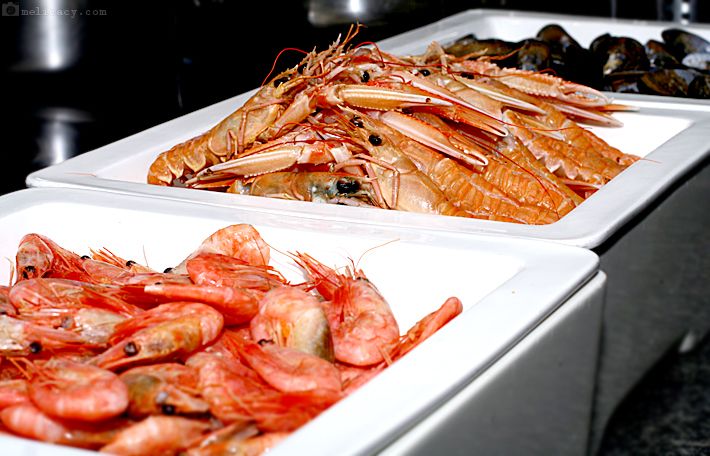 To cater to Asian palates, they've added a Norwegian twist to traditional Indian dishes, such as Saithe Fish Curry, Salmon Tandoori and Lobster Briyani. The humble Asian dish of fragrant yellow rice that's typically paired with chicken has now taken on a luxuriant role, with the incorporation of lobster.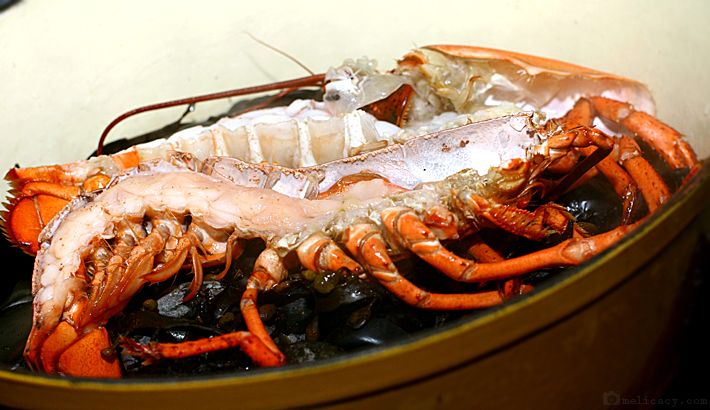 Another noteworthy cooking technique would be slow-poaching seafood with seaweed in filtered seawater. This is almost equivalent to cooking fresh hauls, straight from the sea –but cleaner and without having to start your own fire like a caveman out in the wild. Hehe.
The wafting scent of seaweed and seawater transports you to the coasts of Norway.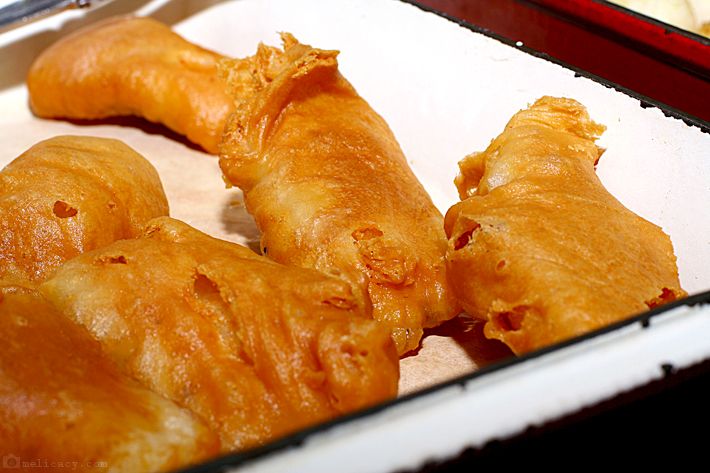 The Atlantic Cod with Beer Batter is one of my favourite things there. If you love battered fish like I do, this glorious rendition will blow your socks off. To take things up a notch, they pair the golden crispy hunks with rémoulade –nothing like the run-of-the-mill tartare sauce.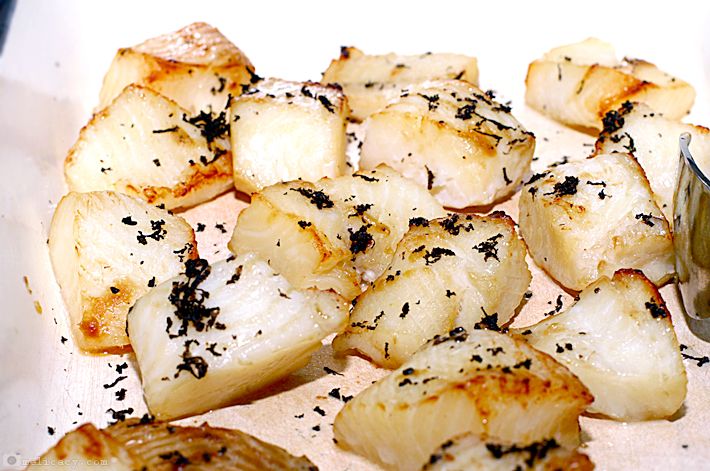 Other items available at the Teppanyaki Grill station include Grilled Greenland Halibut with Truffle Miso, Mini Beef Fillet Steak and Grilled Zucchini.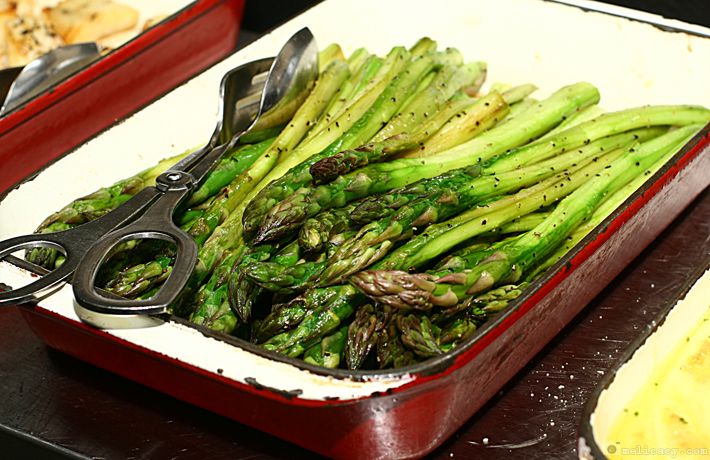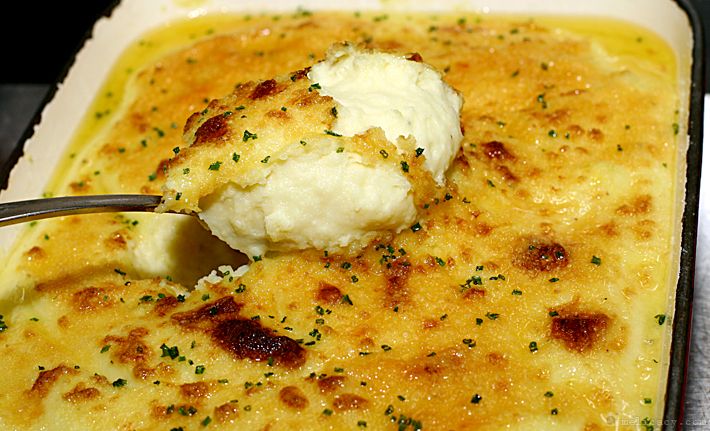 The mashed potato is a plus point. Many buffet spreads neglect the sides and emphasise too much on mains.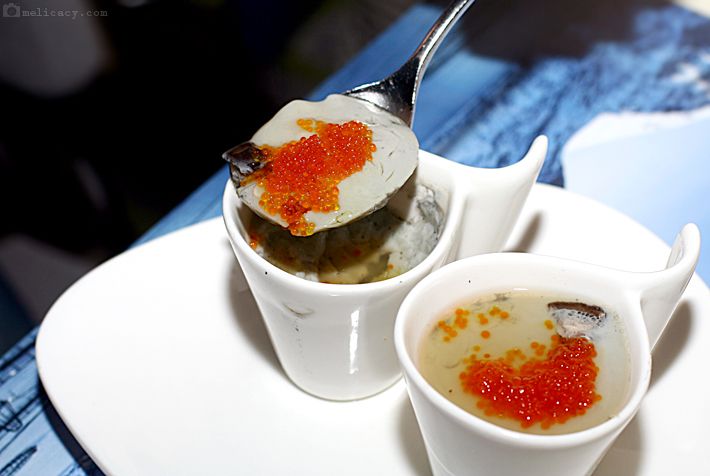 Black Squid Ink Chawanmushi with Salmon Trout Roe
Discover flavours of the ocean in a dainty cup of delicate steamed custard, tainted grey from squid ink and topped with tiny pearls of trout roe.

Wok Fried Scallop with Asparagus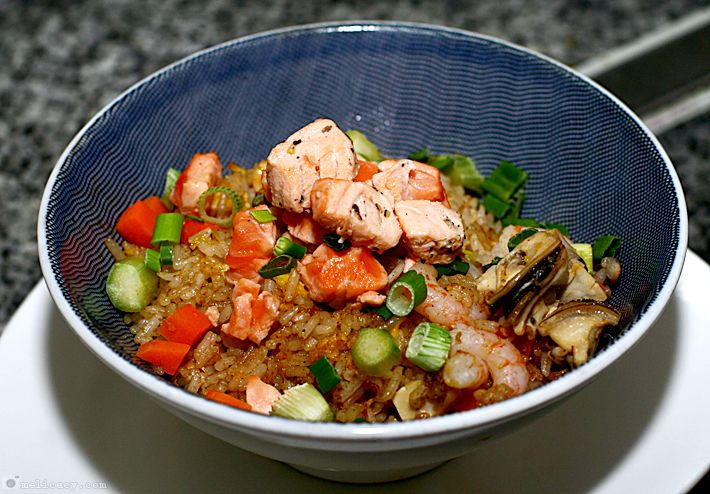 Wok Fried Sambal Fried Rice with Norway Seafood

Salmon Asparagus with brown butter emulsion and fennel seeds
During Chef Adrian Løvold's exclusive collaboration with Triple Three, diners can take on an epicurean seafood journey with his creations that highlight the freshness of premium Norwegian seafood.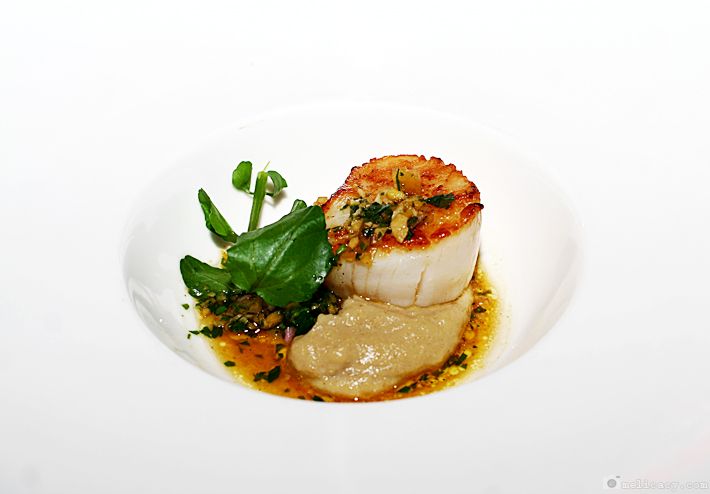 Scallops with Jerusalem artichoke, watercress, Japanese onion and fennel seeds

King Crab with chervil, cauliflower and sauce on the shell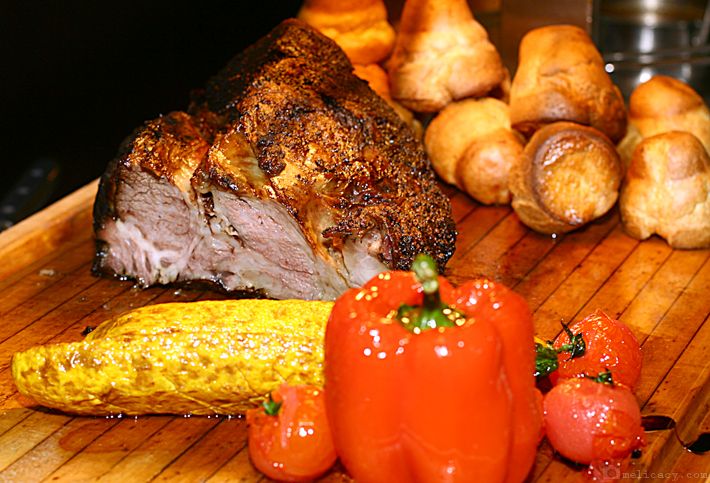 Kagoshima; Slow Roasted Wagyu Beef
Carnivores will not feel left out. Although this promotion focuses a lot on Norwegian produce, internationally imported meats are also present.

Norway Jelly Dome
The meal is never complete without desserts. The pastry team at Triple Three meticulously puts together a selection of Norwegian desserts that will thus conclude the whole dining experience on a sweet note.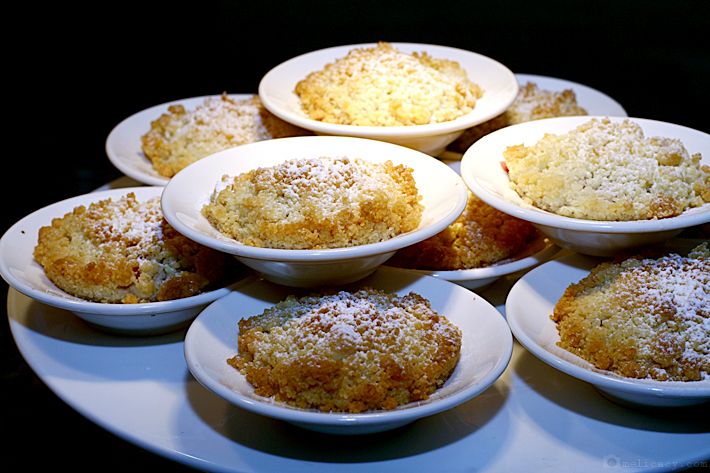 Norwegian desserts and pastries include the Apple Gjetost pie (a Scandinavian version of the classic apple pie) and Krumkake (a Norwegian waffle cookie).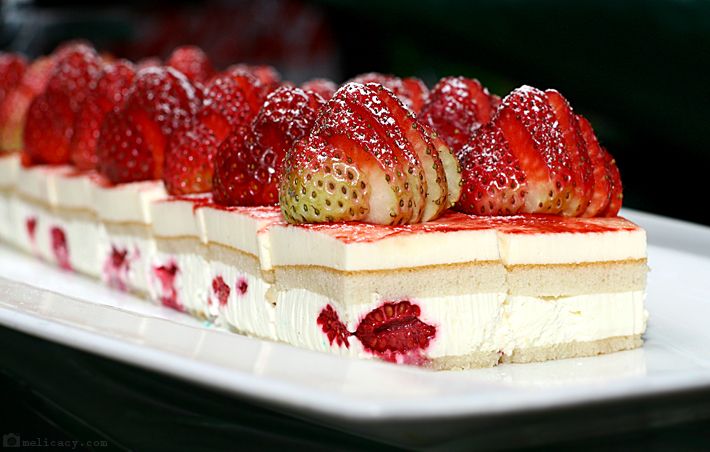 Raspberry Delight
Apart from the Norwegian-themed desserts, Triple Three's all-time favourite desserts are also at your sweet tooth's disposal.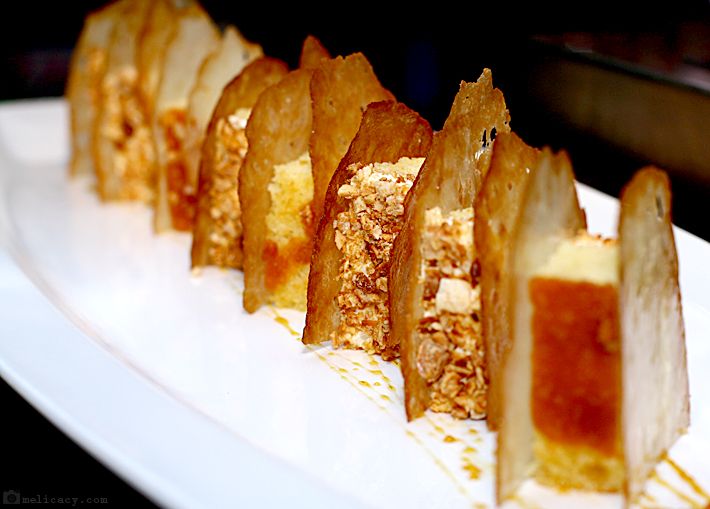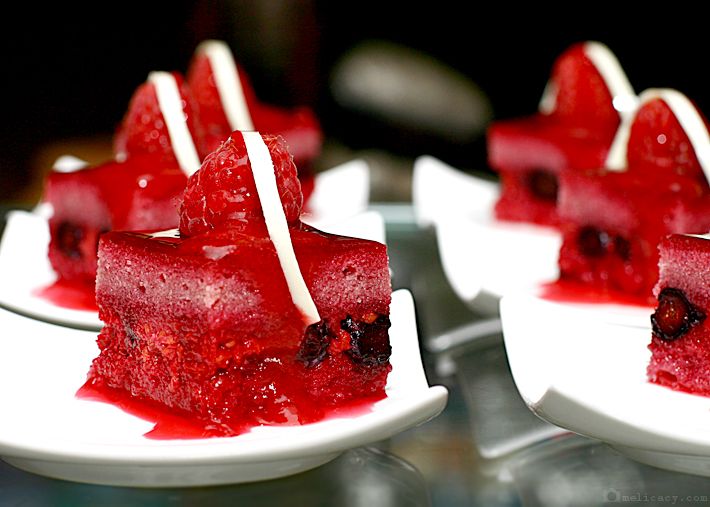 Red Wine and Mix Berries Pudding

Black Currant Tea with Milk Chocolate Mousse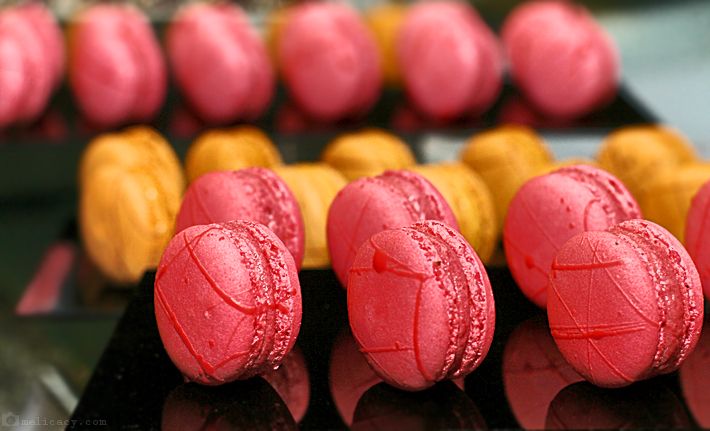 Celebration of Seafood from Norway (12-28 March 2013)
Dinner pricing: $128++
Eat@MANDARIN members will enjoy a special glass of cocktail/mocktail on top of their dining discounts.
Cocktail: Norway Dream – A Norwegian concoction of Banana and aquavit liqueur topped with a refreshing hint of lime juice.
Mocktail: Berry Path – A healthy mix of grapefruit and cranberry juice and soda water.
DBS/POSB cardholders: 50% off for 2nd adult diner.
For dining reservations, please call 6831 6288/71 or email dine.orchard@meritushotels.com.
Visit http://www.meritushotels.com/en/hotelinformation/mandarin-orchard-singapore/whats-happening for the latest dining promotions.