Fish head steamboat is often enjoyed in the open air, with friends and families, standing on no ceremony; slurping on piping hot soup accompanied by a bowl of rice and a few other wok-fried 'tze char' dishes –in an unpretentious boisterous setting.
Guan Chee Fish Head Steamboat has taken things a step further, by housing its latest outlet in Food Republic at Parkway Parade. In its own cosy private enclave within the food atrium, this well-ventilated air-conditioned mini restaurant makes the enjoyment of fish head steamboat more accessible, in a comfortable and clean environment.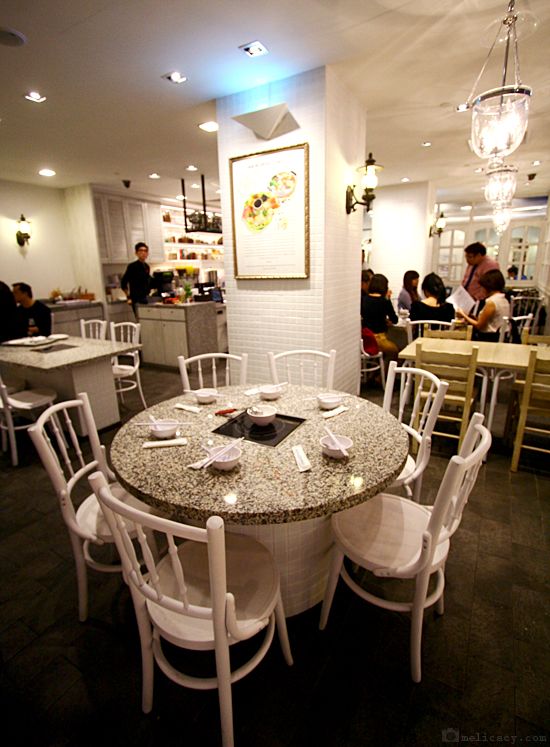 A little background: Chef Ah Chun has been whipping up Fish Head Steamboats since 1990 and has garnered a slew of loyal fans since his 'zi char' days at Hougang and Bedok South Market before joining Guan Chee.

Grouper Fish Steamboat ($52 for large)
They make use of charcoal to heat up the classic and ageless steamboat device, instead of using a gas or electric stove.
Soup bases come in 2 varieties –Clear or Tom-Yum flavoured. We tried the clear soup base. The broth is brewed with a heady mix of pork bones, yellow beans, ikan bilis and other culinary herbs; the rich flavour is evidence of the painstaking efforts that go into preparing it.
The fish head steamboat comes in small (1-2 persons), medium (3-4 persons) and large (5-6 persons) sizes –suitable for individuals, couples or colleagues at gatherings and family reunions.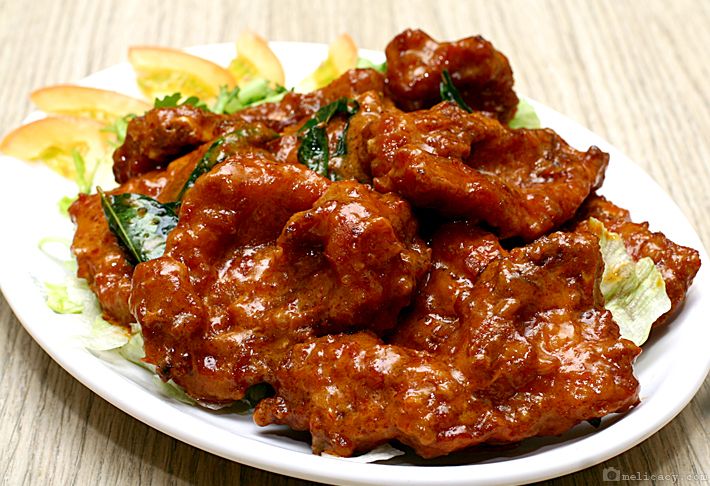 Creamy Sambal Pork Rib ($16)
Apart from the outstanding fish head steamboat, the chef also whips up delicious 'tze char' dishes.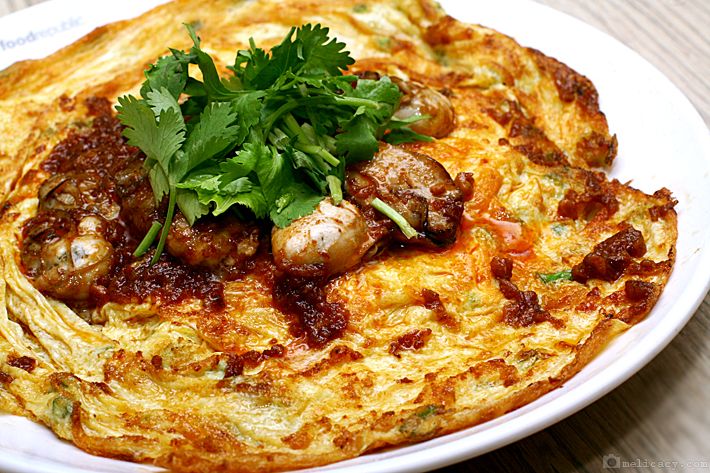 Oyster Eggs ($12.80)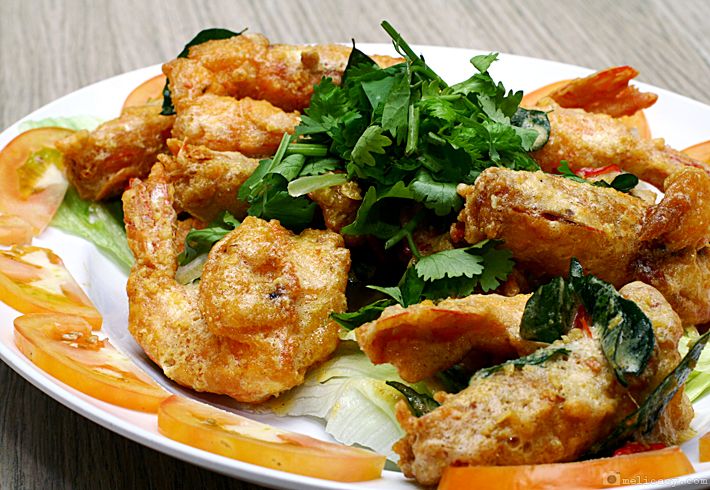 Salted Egg Prawn Ball ($22)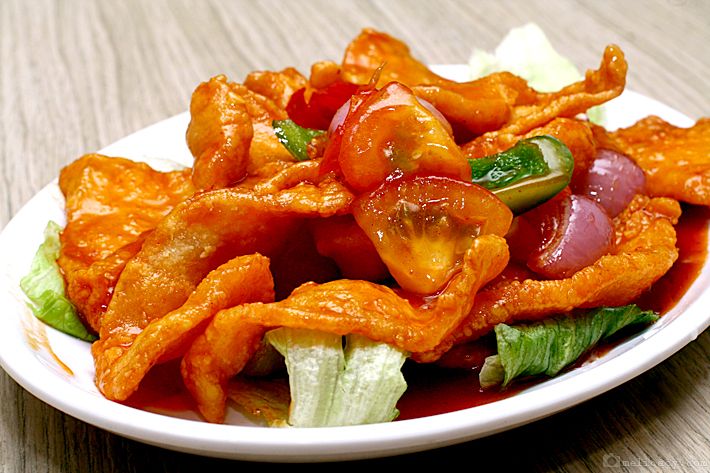 Sweet & Sour Sliced Fish ($20)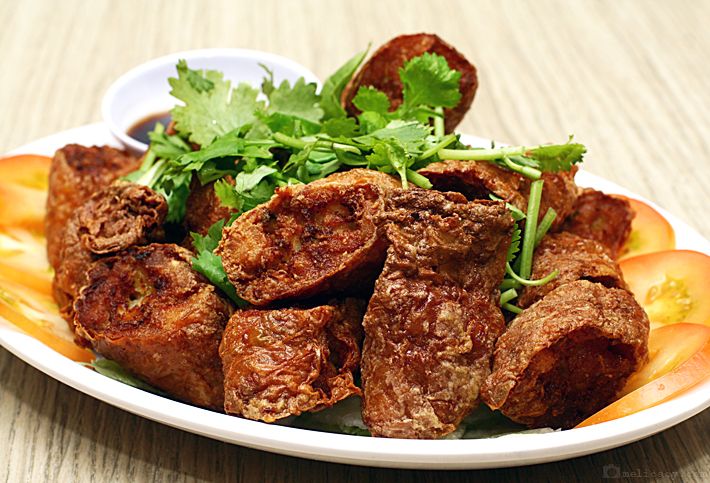 Traditional Ngoh Hiang ($16)
The modest looking Ngoh Hiang surprises us with its moist and succulent texture beneath its deep-fried façade. Gratifying, especially when paired with the accompanying sweet sauce.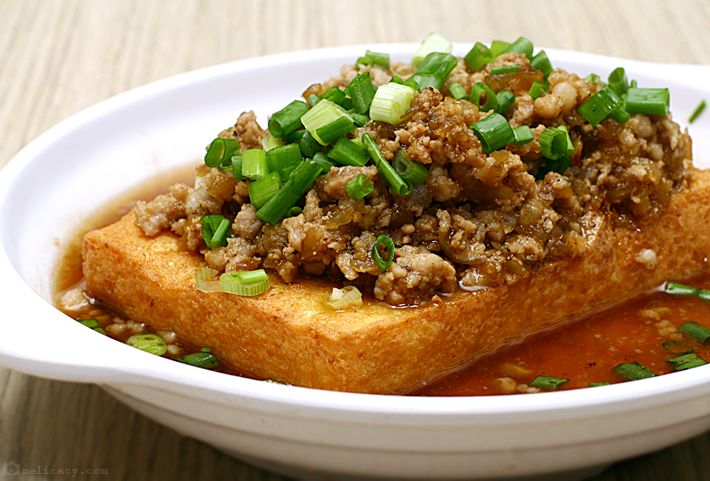 Meat Beancurd ($10.80)
The Meat Beancurd comes with pickled radish for more texture. I found this dish to be a tad salty for my liking.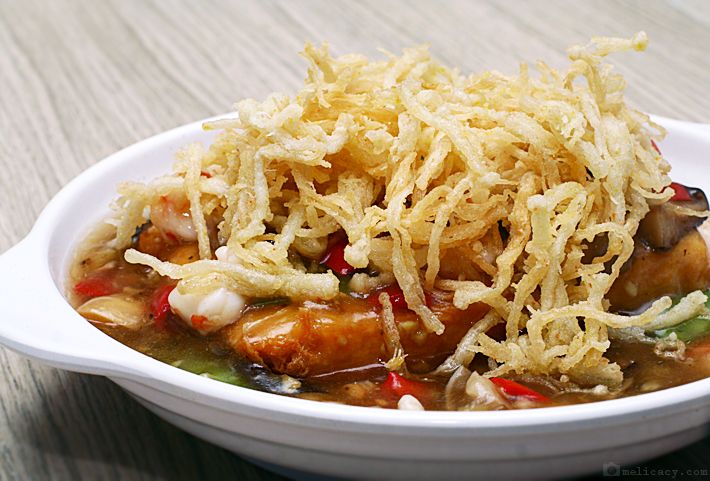 Golden Mushroom Beancurd ($12.80)
The Golden Mushroom Beancurd is my top pick. Crispy battered enoki mushroom nestle on a bed of tender tofu, accompanied by a generous amount of prawn and a variety of mushroom. I couldn't get enough of this!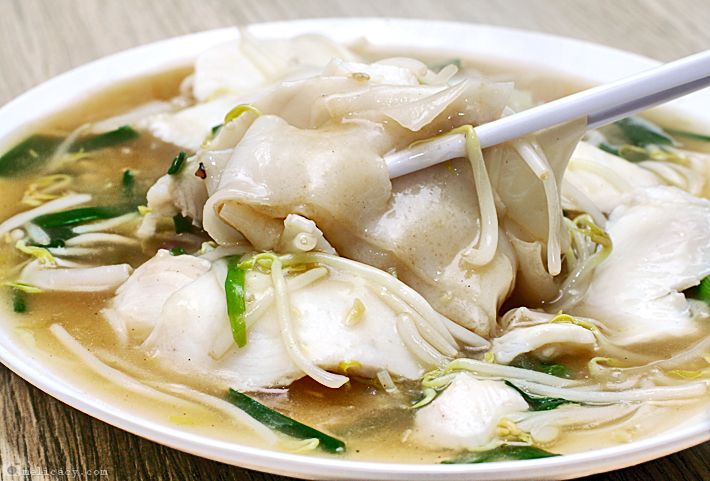 San Lao Hor Fun ($15.80)
The San Lao Hor Fun is also another personal favourite. I've always enjoyed hor fun in general, so I'm judging this based on personal preference. The bountiful slices of fish account for the slightly steep pricing.
Visit Guan Chee's website to find out more about them and their outlets: http://www.guanchee.com.sg/
For more information about Food Republic at Parkway Parade, visit: http://foodrepublic.com.sg/stores/parkway-parade.
Food Republic @ Parkway Parade
#B1-85 to 87 & #B1-112 to 146
80 Marine Parade Road
Singapore 449269
Tel: +65 6440 4207
Fax: +65 6440 6349
Operating hours:
10am to 10pm (Sun – Thurs and PH)
10am to 11pm (Fri, Sat and eve of PH)