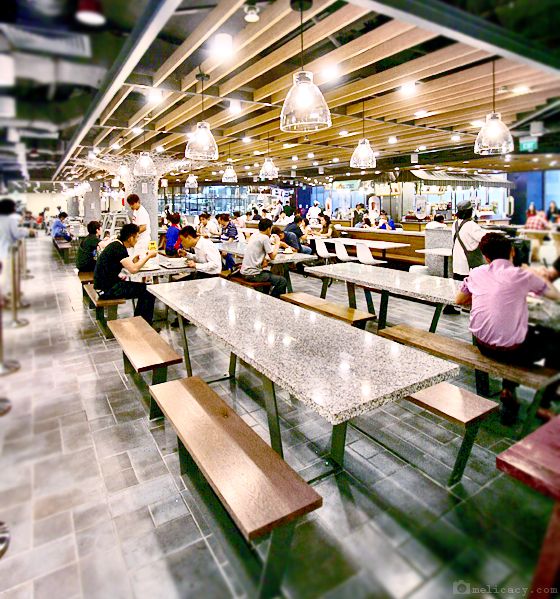 Located in one of Asia's busiest hubs within the Marina Bay precinct and Central Business District, Suntec City Mall spans over 7 million square feet of space, replete with an international convention and exhibition centre, five office towers, and a four-level shopping mall that boasts over 300 retail outlets, 50 pushcarts and a multitude of dining establishments.
Injecting new life to the Fountain Terrace, Food Republic Suntec's White Garden theme is awash with a minimalist contemporary design, swathed in white.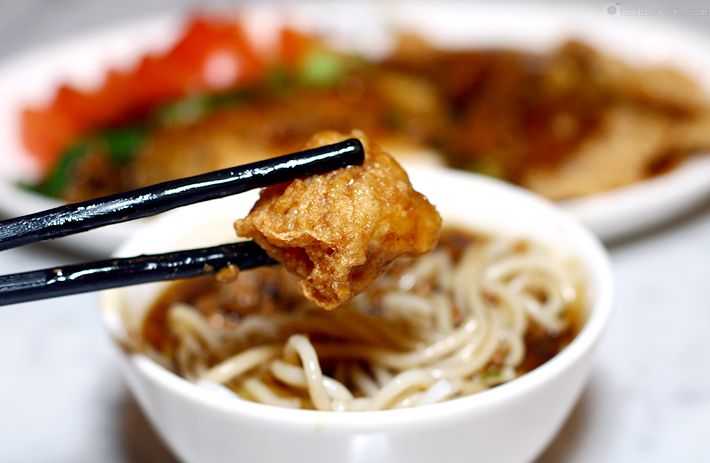 For a taste of local flavours, hungry shoppers and convention delegates can head over to Food Republic for affordable options. Recently reopened after a major makeover, this iconic food atrium occupies a space approximately 16,000 square feet. Offering high quality food in a comfortable, chic and inviting environment, the line-up of 18 stalls and 3 mini restaurants offers a diverse range of cuisines to cater to a wide audience.
Tourists lodging at the neighbouring hotels such as Marina Mandarin, Pan Pacific, Ritz-Carlton Millenia Singapore, Conrad International, Swissotel and Raffles Hotel can delight in local hawker fare within easy each.
Chinatown Tan's Tutu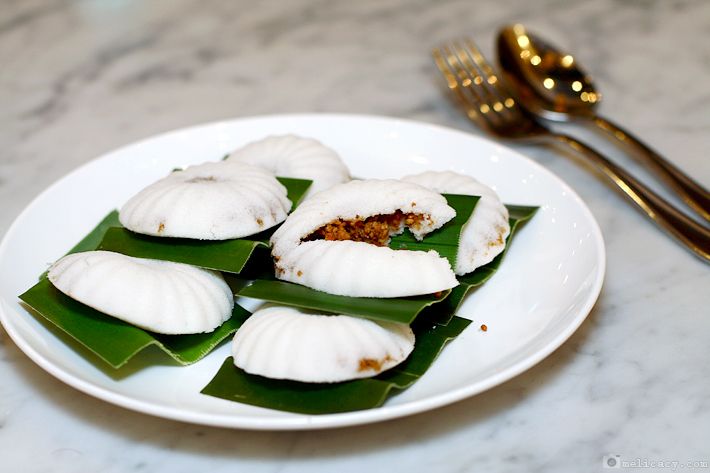 Coconut & Peanut Tutu ($3 for 3 pcs, $6 for 10 pieces)
More commonly available in the heartlands and night markets nowadays, these bite-sized Tutu Kuehs were a popular street food during the olden days. City dwellers will be delighted to find Tutu Kuehs here at Food Republic Suntec, injecting a touch of nostalgia with each bite.
Did you know? The original Kueh Tutu came in the form of a large cake of rice flour without any filling, and was steamed in trays and sold in slices, some 70 years ago. This street snack has since evolved into small bite-sizes, consisting of ground roasted peanuts or grated coconut with brown palm sugar fillings.
This stall is my top pick.
Chai's Original Fish Soup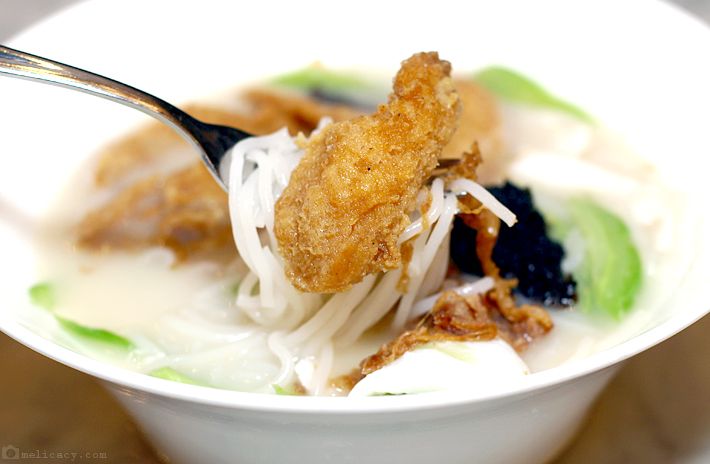 Double Fish Soup ($5)
Those on a strict diet will be relieved to know that owner Peter Shih uses 100% fish meat for his fried fish (no flour batter), and fries them at a precise temperature of 400 degrees Celsius to ensure that the chunks of fish do not take on much oiliness.
For just $5, this generous heaping portion of fish and bee hoon gives you great value for money. The soup is light on the palate, but nevertheless pleasurable. The best part is that it doesn't leave you thirsty like other MSG-laden soups do.
This stall is my second favourite, after Chinatown Tan's Tutu.
Sergeant Chicken Rice

Steamed Chicken Rice ($5)
Another noteworthy stall is Sergeant Chicken Rice.
To give the chicken rice a nice sheen and aroma, uncooked rice grains are first pre-fried in chicken fat before being cooked in chicken broth. Shortly after a few spoonfuls, there were praises across the table.
The chicken is steamed just enough so as to achieve succulence and to retain a pinkish tone on the flesh near the bones.
Gu Zao Mian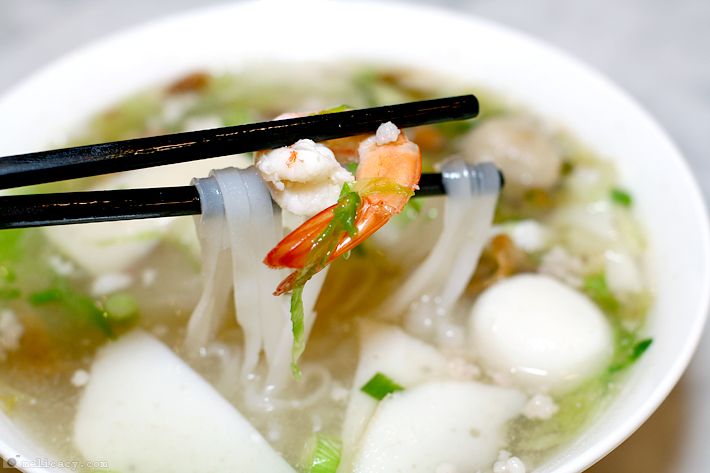 No.1 Kway Teow Soup ($6)
Gu Zao Mian had its first breakthrough at Pasir Panjang seven years ago, with Food Republic Suntec being its fourth location in Singapore. Heard their Minced Meat Noodle is immensely popular!
We tried the Kway Teow Soup. The smooth slippery noodles worked its magic on our palates, as we slurped down to the very last strand. The satisfying serving brims with a bountiful of ingredients, which justify for its slightly steep pricing.
Fu Lin Yong Tofu

Dry, $4.50 (Minimum order of 6 pieces)
Choose from a variety of Yong Tau Fu, cooked crispy upon order, served with their specialty minced chicken mushroom gravy with noodles.

Minced Chicken Mushroom Gravy with Noodles
Food Republic @ Suntec City is where you can indulge in scrumptious local fare in the city, without devastating your wallet.
For more information, visit: http://foodrepublic.com.sg/stores/food-republic-suntec-city
Food Republic @ Suntec City
1 Raffles Boulevard, Suntec City
#B1-115 to 120 & #B1-126/237 (near Fountain Terrace)
Opening hours:
Weekdays (Monday – Thursday): 10am to 10pm
Weekends (Friday, Saturday & Eve of Public Holidays): 10am to 11pm
Sunday & Public Holidays: 10am to 10pm