The Saga Tomato Festival was celebrated for the first time ever in Singapore at KUMO Japanese Kaiseki Restaurant, concurrently with 9 other restaurants around the globe including a Michelin-starred restaurant in France, on 5 April 2013.
Chef Hirohashi Nobuaki from KUMO scales new heights with his inventive interpretation of the Saga Kouji tomato, in this tomato-based Kaiseki menu, leaving us in fathomless awe.
The culmination of this premium Saga Kouju tomato owes predominantly to the process of bee pollination, and tomatoes are harvested ripe. The Kouju tomato has a balanced sugar content and acidity, matched with smooth texture and optimum juiciness.

Appetiser; "KOUJU" Tomato
The Kouju tomato arrives in its purest form as the appetiser, unadulterated, to let diners have a taste of the tomato's natural sweetness. We all nodded in approval and eagerly anticipate the following course.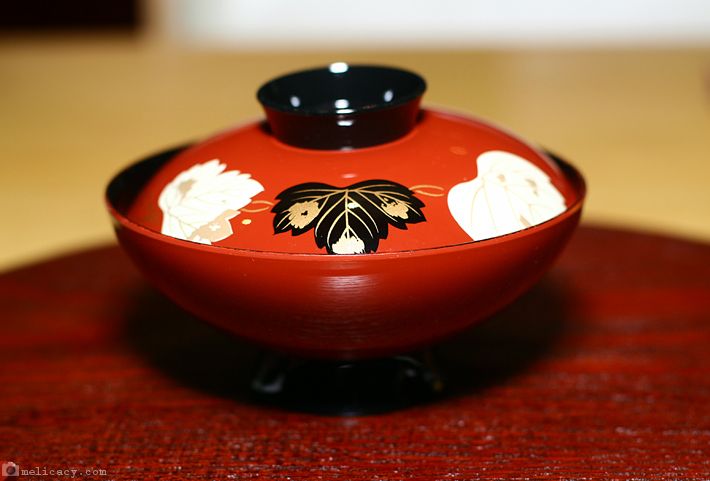 Soup; "KOUJU" Tomato and Seasonal Vegetables with Dried Flying Fish "Ago" Stock Sawani Style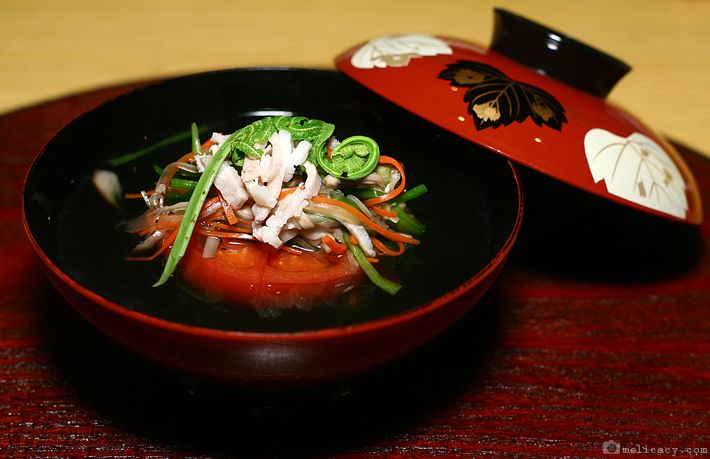 The soup takes on a clear tone and furnishes one's palate with its light and refreshing attributes.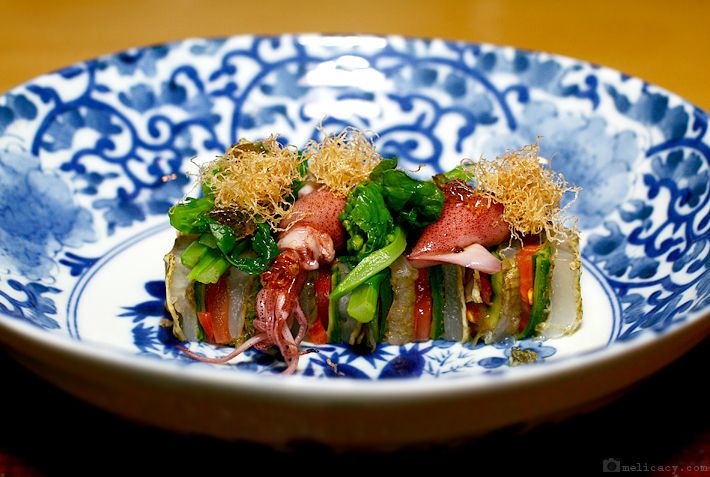 Sashimi; "KOUJU" Tomato, Cucumber and Sea Bream "Tai" in mille-feuille
The Sashimi course is a showstopper; its pretty presentation elevates one's appetite instantly. Texturally contrasting ingredients are sliced to a great degree of precision and neatly assembled, showcasing an impressive interplay of flavours.

Main; "KOUJU" Tomato with Saga Wagyu grilled Shabu Shabu
KUMO is the first Japanese restaurant to bring Saga beef to Singapore. The thin slices of wagyu are nowhere near chewy, and instead they are surprisingly marvellously juicy despite the thickness (or thinness if you must emphasize). I love how the tomato cuts through the meatiness befittingly.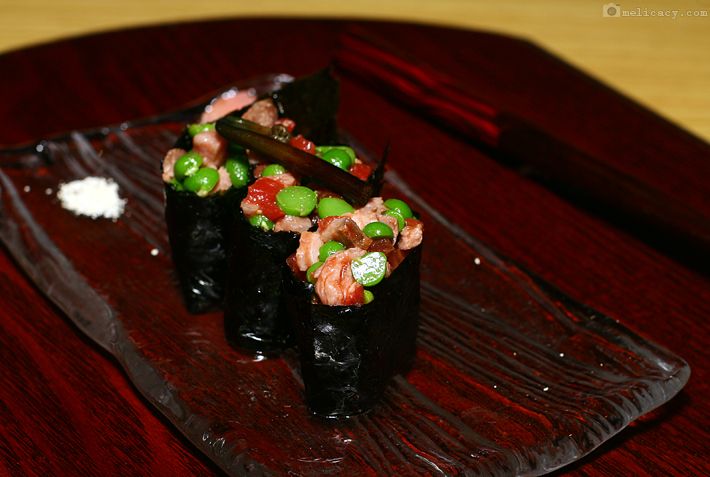 Sushi; "KOUJU" Tomato Sushi with "Sagabiyori" Rice and "Ariake" seaweed
The Sushi course is exceptionally outstanding, demonstrating the limitless creative potential of Chef Nobu. The inclusion of tiny cubes of tomato adds a welcome juiciness to the sushi.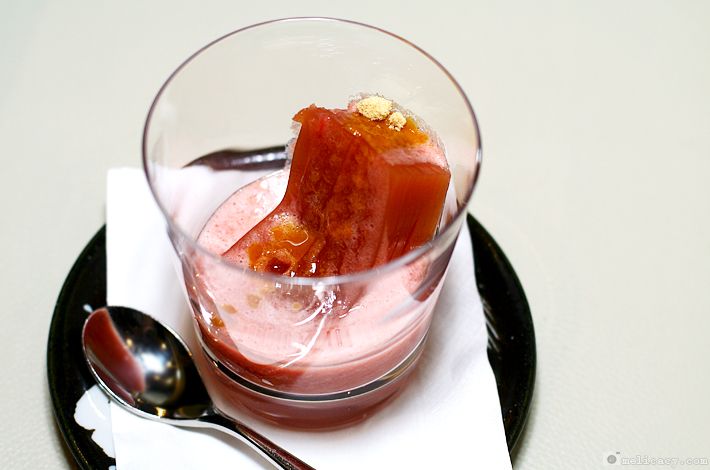 Dessert; "KOUJU" Tomato Tokoroten
Still not sick of tomatoes, the meal ends with a palate-cleansing tomato-dominated dessert that we enjoyed tremendously.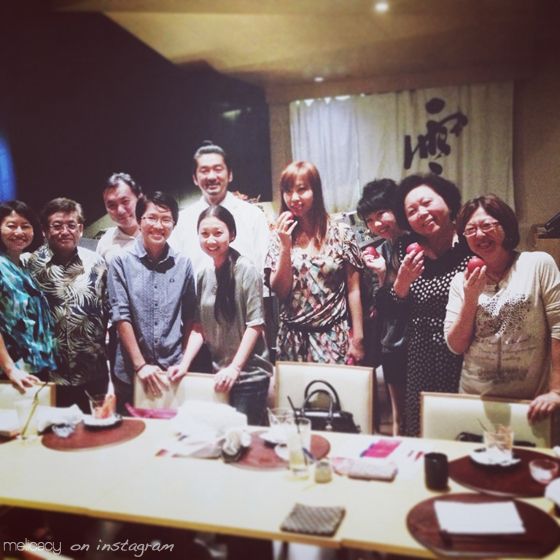 Thank you Sharon from Kitchen Language for the kind invitation, and Chef Nobu for designing this unforgettable meal.
KUMO Japanese Kaiseki Restaurant
Icon Village, #01-58
12 Gopeng Street
Singapore 078877
Tel: (65) 6225 8433
Fax: (65) 6225 8481
Email: kumo@kitchenlanguage.com.sg
Website: http://www.kumokaiseki.com.sg/
Facebook page: https://www.facebook.com/KumoKaiseki