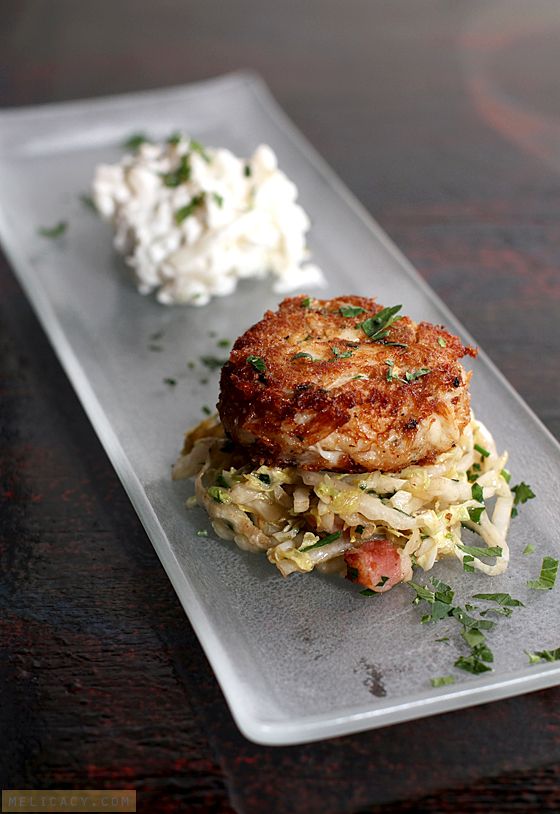 Crab Cake with Bacon & Apple Slaw
Opened early this year (January 2013), Intrepid Gastro Bar at Far East Square aims to bring the essences of Melbourne to our tropical island. Owners Rommel and Michelle both grew up in Australia. This casual and cosy gastro bar is a recollection of their gastronomic experiences from Down Under, serving hearty dishes coupled with craft beers and coffee.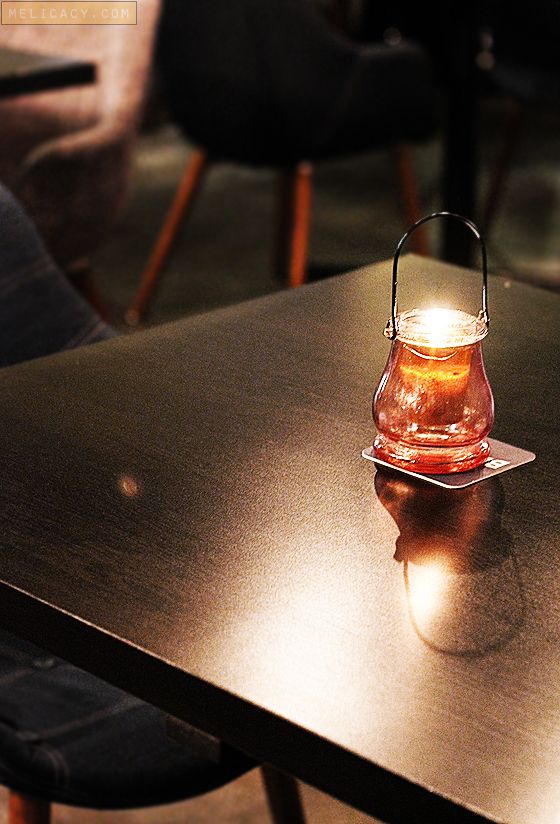 In the month of October, Intrepid Gastro Bar participates in the 'Wish Dish' initiative launched by Make-A-Wish Foundation in Singapore. 50% of the proceeds from the sale of Intrepid's Wish Dishes (3 of their popular communal platters, such as the Aussie Angus Rib Eye) will be donated to Make-A-Wish Foundation to grant the wishes of children diagnosed with life-threatening illnesses.

*Wish Dish* Aussie Angus Rib Eye ($120+, feeds up to 4 pax)
1.2kg broiled 200-days aged Australian Angus bone-in rib-eye, corn salsa, grilled lemon, grilled root vegetables with smoked sea salt, Dijon mustard and sauce béarnaise
Alternatively, there are two other sharing platters featured as Wish Dishes: Hog's Platter ($88+, feeds up to 4 pax), featuring crackling pork belly, grilled royal pork loin, spiced apple cutney, baked pork trotters with pomegranate glaze and smoked sausages; and Whole Barramundi ($68+, feeds up to 4 pax), featuring salt baked barramundi, chardonnay venus clams, warm potato salad, smoked oysters, mixed beans salsa.
For any orders of these 3 dishes during the month of October, Intrepid Gastro Bar will be donating 50% of the proceeds to the Make A Wish Foundation Singapore.
It's still not too late to partake in this meaningful initiative –there's still a week before October ends.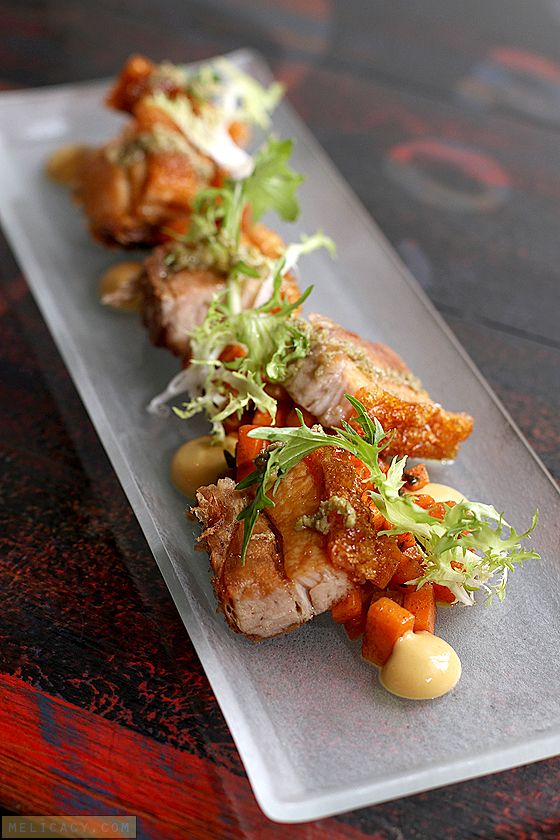 Crispy Pork Belly ($8+)
Chef Iskander Latiff, winner of Channel News Asia's "The Perfect Meal", designs the menu such that it's refined yet relevant to Melbourne's vibrant culinary scene. The menu features quintessential Australian meats such as Kangaroo and Crocodile.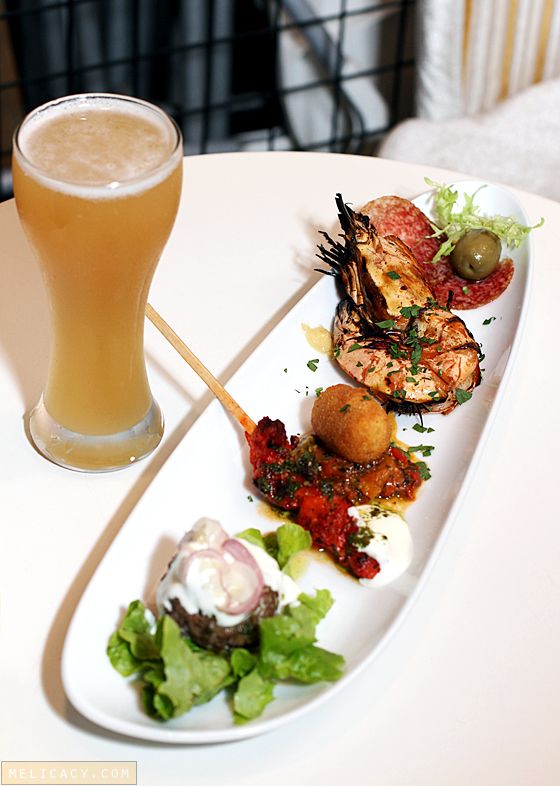 Intrepid Tapas Sampler – A selection of five small plates the comes with one complimentary half-pint beer or a glass of house wine ($28+)
For a taste of diversity, go for the Intrepid Tapas Sampler. We tried the Mangalica Salami with Olives, Cheese & Maize Fritters, Grilled Rosemary Prawns with Banana Mustard, Grilled Lamb Meatball, and Tandoor-style Crocodile Skewer.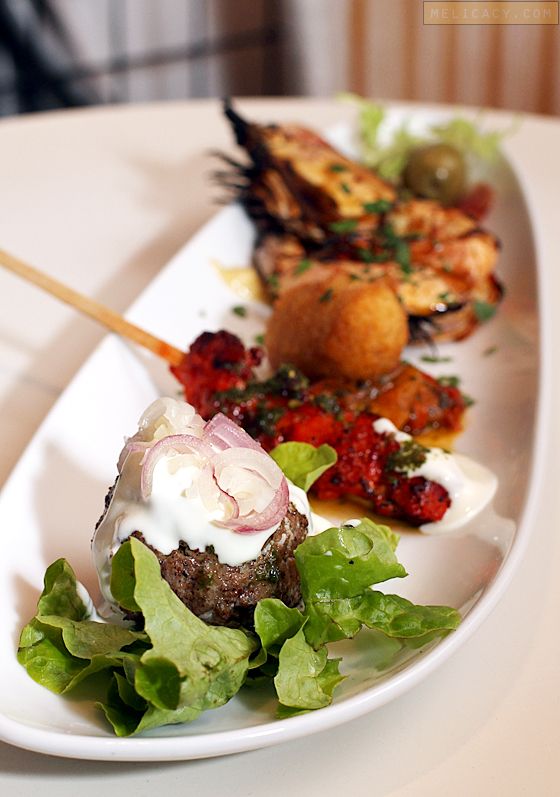 The Cheese & Maize Fritters gets my vote instantly –it's highly addictive thanks to the crispness. The Grilled Rosemary Prawns was nothing spectacular, and the Banana Mustard that comes with it was too odd for my liking although I'd give props for creativity. The Tandoor-style Crocodile Skewer was a hassle to chew (aka tough). The Grilled Lamb Meatball made up for the dismay –it was sufficiently moist and tender, flavourful with no gamey odour.

Kangaroo Sliders ($18.50+)
The Kangaroo Sliders comprise hand-chopped kangaroo meat enlaced with parma ham, truffle aioli and onion-chilli relish, served with a side of home-made crispy potato chips. Kangaroo meat is said to be lower in fat. The patty is nicely moist and tasty. It was my virgin kangaroo meat-eating experience and fortunately it was a pleasant one. First-timers should not be traumatised. The down side of this dish was the dry and seemingly stale bun. Otherwise this dish would've been perfect.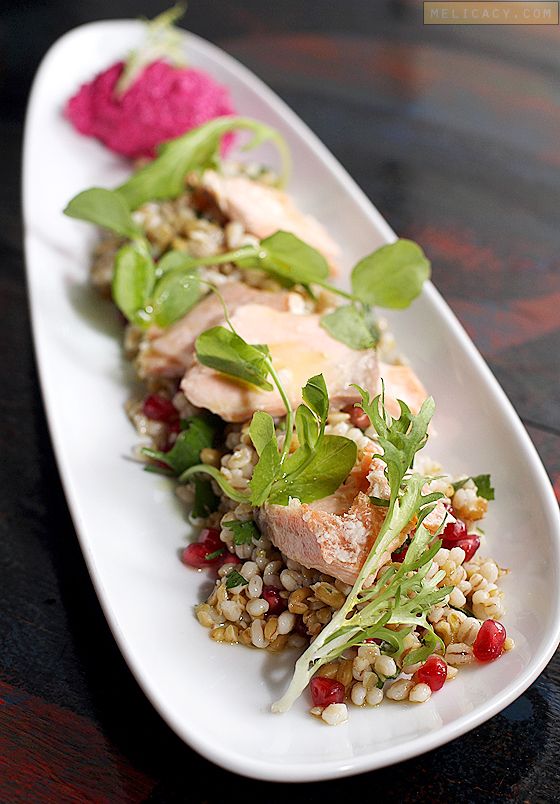 Salad of Ancient Grains (Vegetarian Friendly) ($12+), Add on House-Smoked Salmon ($3+)
The Salad of Ancient Grains comprises a melange of Freekeh, barley, mint and pomegranate, sided with a beetroot ricotta puree.
Freekeh is an ancient wholegrain similar to bulgar, a well-loved ingredient in Melbourne's gluten-free salads. It's a healthier alternative, boasting high fibre content and essential nutrients, keeping tummies fuller for longer.
I found the grains too bland for my liking. There was a higher ratio of barley to Freekeh, which made this dish seem cheap. The grains also left an oily mouthfeel, which nobody would seek in a salad.
The only things I enjoyed were the pomegranate and the Norwegian salmon that's hot-smoked in-house over charcoal with juniper berries and rosemary. I can have all that salmon goodness to myself.

Salt Baked Barramundi ($22+)
Served with chardonnay venus clams, warm potato salad, smoked oysters, mixed beans salsa
The Salt Baked Barramundi was my favourite dish that evening. It's perfectly moist and tender, with no fishy stench.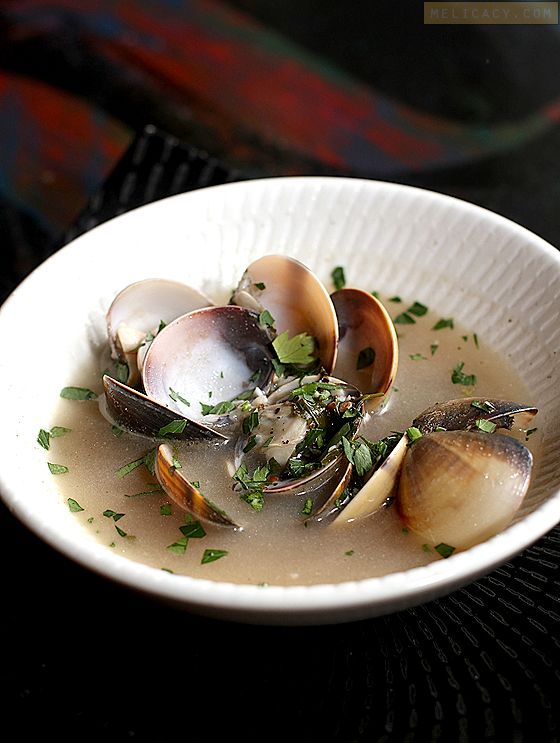 However, the Chardonnay Venus Clams that came alongside was simply shoddy. The clams were so rubbery I deem it inedible.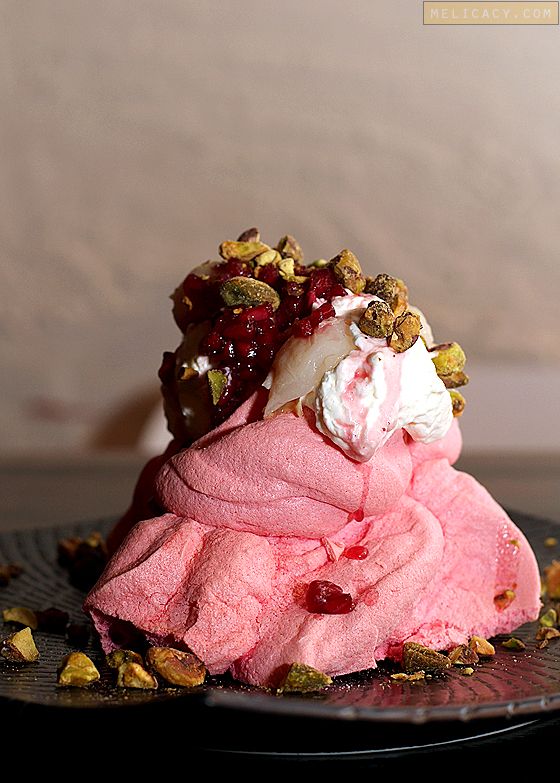 Rose Pavlova ($8+)
Our meal ended on a sweet note with the Rose Pavlova, which I can imagine myself finishing the entire portion by myself. Airy-light meringue of saccharine sweetness is topped with whipped cream, lychee, pistachio and pomegranate. Couldn't ask for a better ending, except for more dessert.
For reservations, call (65) 9068 8297, or book online at CHOPE: http://chope.com.sg/categories/restaurant/intrepidgastrobar
Intrepid Gastro Bar
40 Pekin St #01-01 Far East Square
Singapore 048770
Email: intrepidgastrobar@gmail.com
Facebook: facebook.com/intrepidbyZumo
Opening hours:
Mondays to Fridays: 8am – 10pm
Weekends: 10.30am – 5pm
Closed on Public Holidays