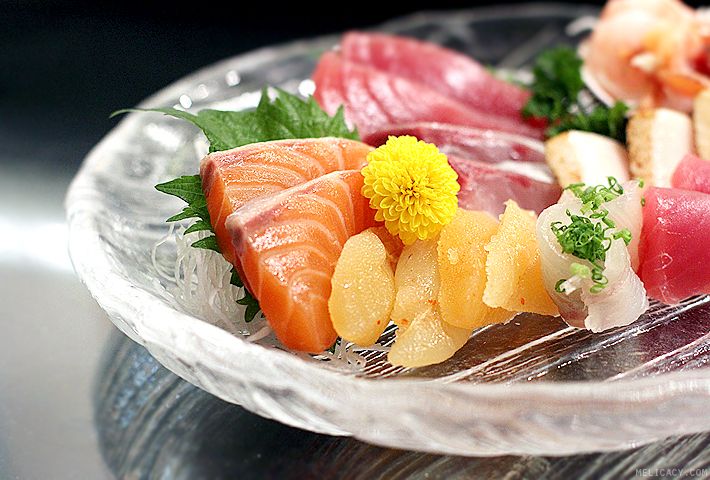 Chef's Recommendation – Tokusen Sashimi ($110 for 2 persons)
There are several tiers in the Japanese dining scene in Singapore, mostly categorised by pricing, and identified by ambience, setting and of course reputation. Hinoki Japanese Dining happens to fall snugly in the upper-middle tier –not too shabby, but not fine-dining calibre.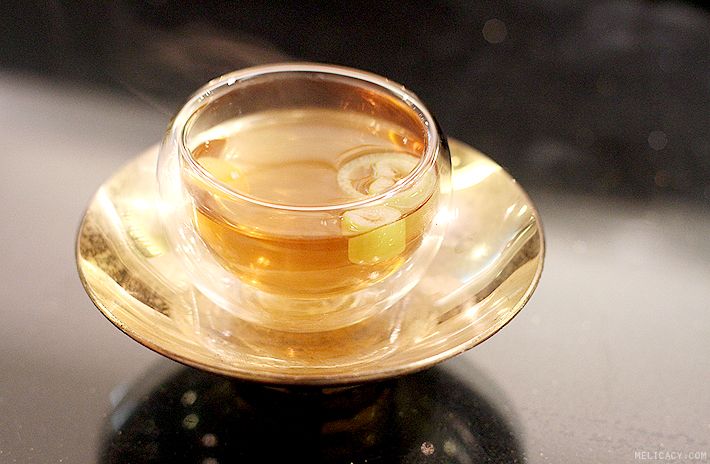 We would usually associate the lowest tier with offering uninspiring and mass produced sushi that are made of low quality ingredients, and the highest tier offering exquisite kaiseki ryori (a multi-course meal showcasing the deft hands and creativity of the kaiseki master), made of the finest and freshest ingredients.

Assorted Tempura – Tempura Moriawase ($30)
Hinoki Japanese Dining is owned by restaurant group Epicurean Concepts Pte Ltd that concurrently runs 2Fifteen Kitchen at Rochester Mall (read my review here: http://melicacy.com/?p=4860).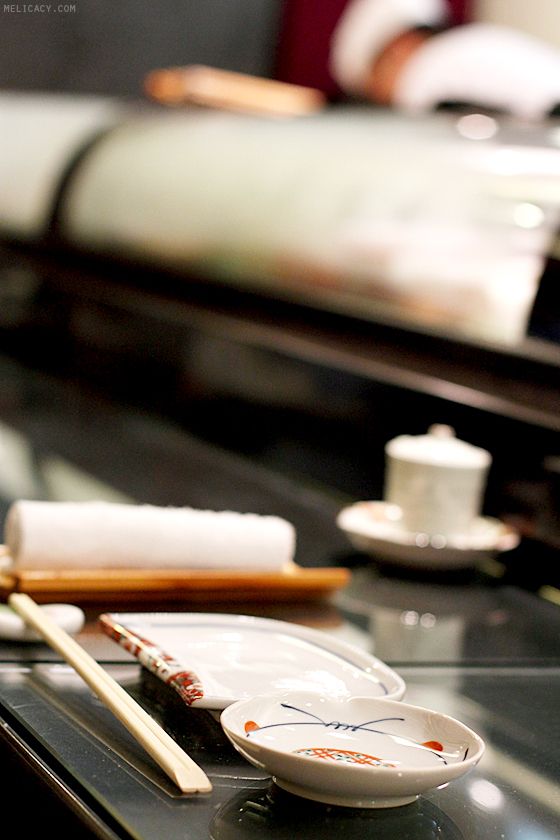 Tucked in China Square's Nankin Row within the bustling Central Business District, this restaurant has earned a marvellous reputation over the years, and is seemingly exceedingly well received by native Japanese.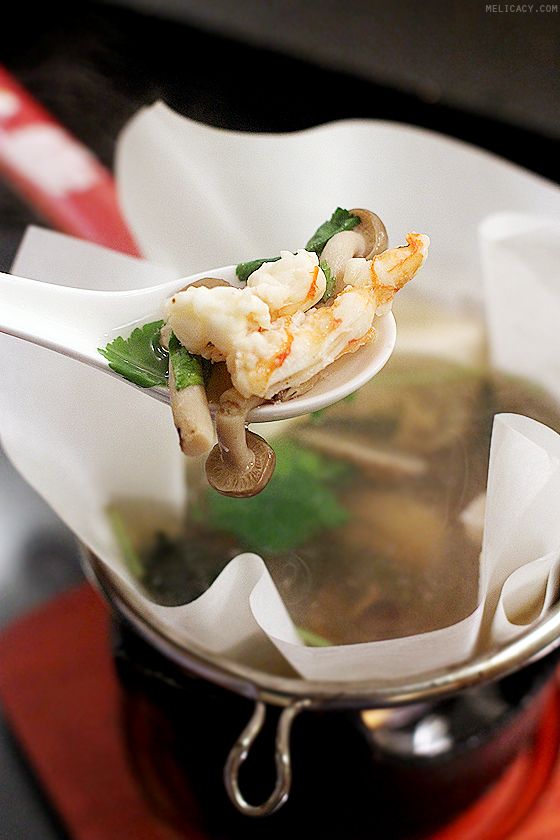 Charcoal Stove Paper Hotpot
The menu is extensive, with over 20 appetisers to choose from, over 10 varieties of sashimi, over 30 varieties of sushi, grilled items, stewed dishes, fried and steamed items, soups, noodles, rice and dessert. Those who can afford a longer lunch break can choose to enjoy a 6 to 8-course kaiseki meal, while those who don't have much time to spare can opt for the attentively prepared bento set for sheer convenience.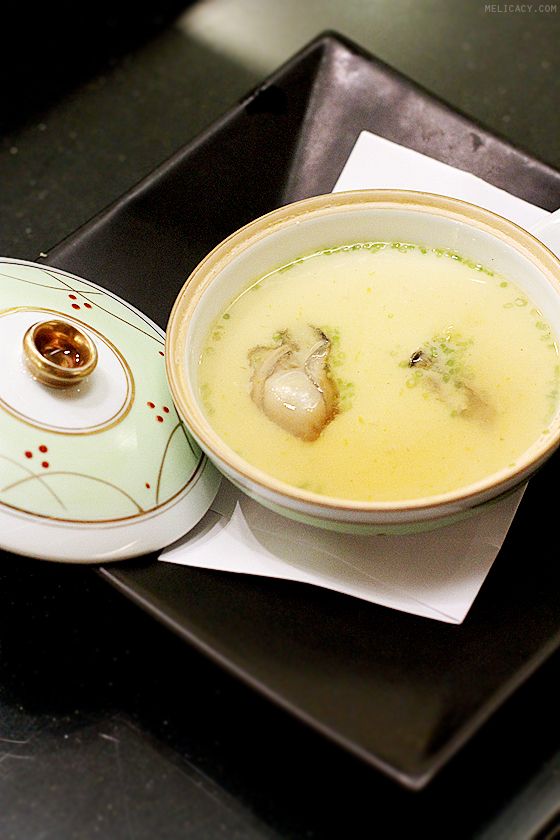 Oyster with Truffle Oil Steamed Egg Custard – Kaki Ponzu Chawanmushi ($15)
Chawanmushi is given an elevated twist here with the incorporation of fresh plump oysters and truffle oil. This is heaven in every mouthful.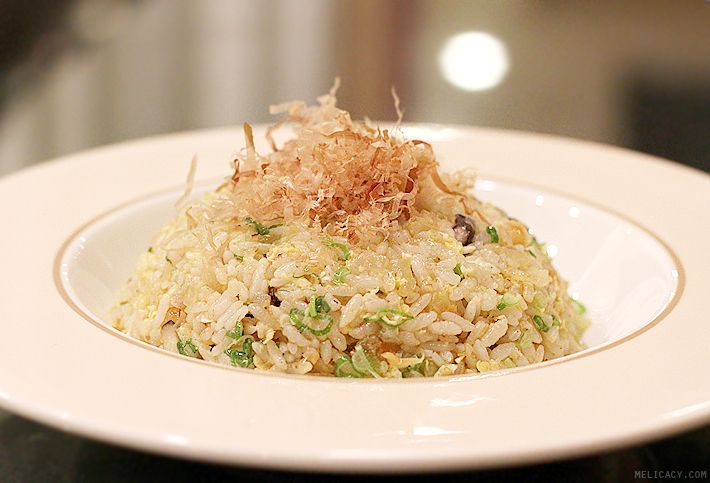 Fried Rice (off the menu)
My dining companion who had dined at Hinoki several years ago still remembers the brilliance of their fried rice –a simple dish that's rendered tremendously fragrant and comforting. We couldn't find it on the menu, but there's an unwritten consent that the restaurant should keep this brilliance alive. The fried rice is a popular dish amongst regular patrons.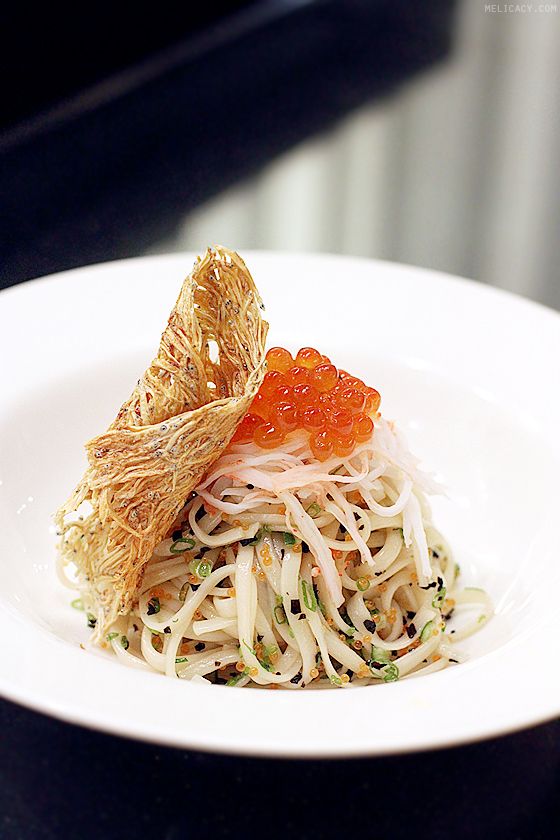 Hinoki Truffle Wheat Flour Noodles – Hinoki Truffle Udon ($20)
The Hinoki Truffle Udon is another standout dish that wafts with alluring aroma. Textural components mingle beautifully without stealing each other's limelight.

Japanese Pumpkin under Snow – Secchou Kabochia ($22)
The "Japanese Pumpkin under Snow" is an award-winning dish that is representative of the chef's potential, creativity and attention to detail.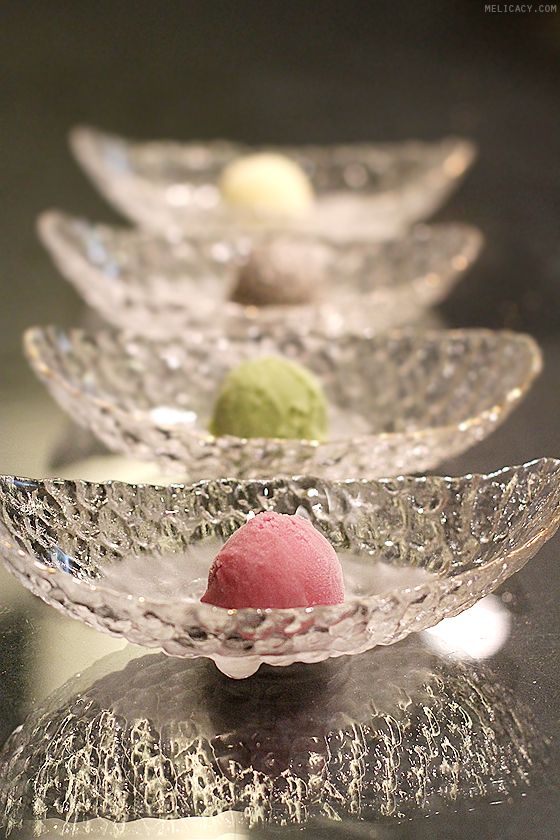 Ice cream ($6 per scoop)
For dessert, there are 4 flavours of ice cream to choose from: Citrus Yuzu, Black Sesame Goma, Grape Kyoho and Green Tea Matcha. The grape flavoured one is a personal favourite.
For the full menu and more information, visit http://www.epicurean.com.sg/hinoki.html.
Santaro @ Hinoki Japanese Dining
22 Cross Street, #01-50/53
China Square Central (South Bridge Court)
Singapore 048421
Tel: (65) 6536 7746
Opening hours:
Mondays to Saturdays: 11.30am to 2.30pm, 6pm to 10.30pm
Closed on Sundays