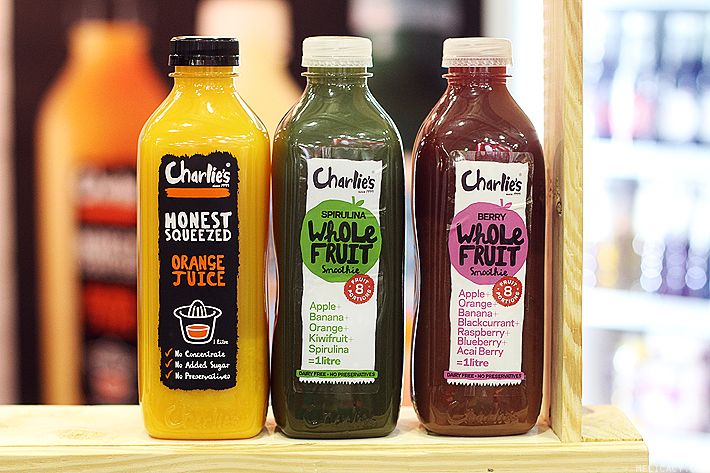 New Zealand has a well-deserved and fiercely protected international reputation for being pure and clean, hence we can expect the highest standards from their products. Ever since I've been introduced to some of New Zealand's finest foods at Food & Hotel Asia 2014, I was instantly won over by the impeccable quality.
If you have missed that opportunity to witness the high calibre of New Zealand products, don't fret. The New Zealand Food Fair 2014 at 46 Cold Storage stores will be held from 25 April to 8 May 2014, where a wide selection of 200 specialty products, fresh seasonal food and beverages are brought in for this exciting occasion.

FreshFields Fruit Pouches and Purees
Enjoy free sampling at the special showcase of the New Zealand Food Fair at VivoCity atrium, Level 1, and take advantage of special discounted prices during this period. Popular and familiar New Zealand brands include Bluebird chips, Anathoth relish and pickles, Lemon & Paeroa beverages and Deep South ice cream, and new products include Mother Earth wholesome snacks, FreshFields fruit pouches and purees, and Phoenix organic carbonated drinks.
Here are some of the highlights and top picks: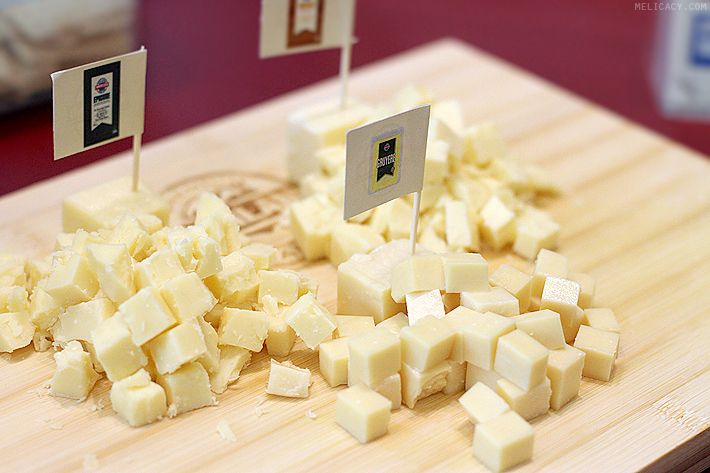 The cheese-tasting booth is my favourite of all!
New Zealand is also known for its long-established dairy heritage and producing fine quality dairy products.
The rich fertile valleys, coupled with pure mountain streams, create grazing pastures of lush green grass for the cows all year round. The cool temperate climate is highly ideal for the slow natural aging of fine cheddar cheese, which Mainland benefits from for unique and distinctive flavour.

Rutherford & Meyer – Fruit Pastes
Fruit pastes by Rutherford & Meyer are crafted using real fruit and natural ingredients. They're the perfect accompaniment to cheese and crackers.
Flavours include plum, fig, pear and apricot.

Rutherford & Meyer – Gourmet Wafers

Rutherford & Meyer – Gourmet Wafers

Abe's Bagel Bakery – Bagel Crisps
Abe's Bagel Bakery, established in 1996 in New Zealand, bakes fresh bagels that are cholesterol-free and contain no artificial colours, flavours, preservatives, palm oil or MSG. With 60% less fat than regular potato chips, they come in several flavours such as wood-fired BBQ, Marlborough sea salt, and sour cream & chives. The roasted garlic flavour is a personal favourite that's delicious straight out of the bag, while the natural flavour can be complemented with healthy homemade dips. Recipes for dips are available on the website: http://abes.co.nz/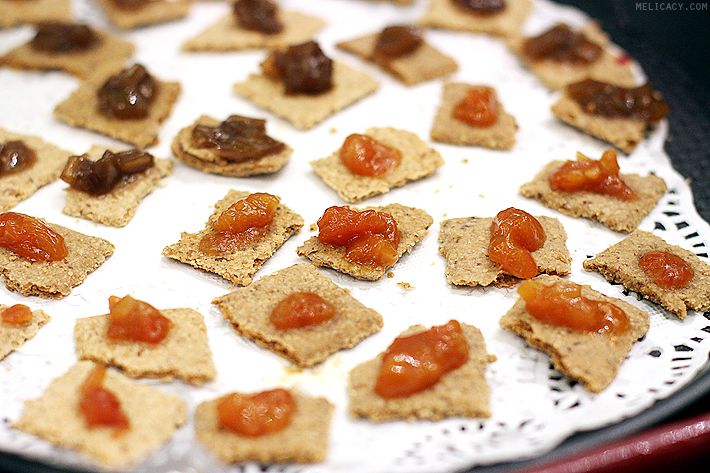 180 Degrees – Hazelnut Oat Crackers and Walnut Oat Crackers
180 Degrees is an artisanal bakery known for delicious biscotti and addictive cheese bites. The Hazelnut Oat Crackers and Walnut Oat Crackers are new teatime offerings that are high in fibre and made from100% New Zealand butter, 100% natural New Zealand wholegrain oats and nuts. These crackers pair well with the Zucchini Pickle, Fruit Chutney and Tomato Relish from Anathoth. For the simplest pleasures, slather on some Chocolate Peanut Butter, or Linseed, Sunflower, Almond Peanut Butter from 100% Nutz.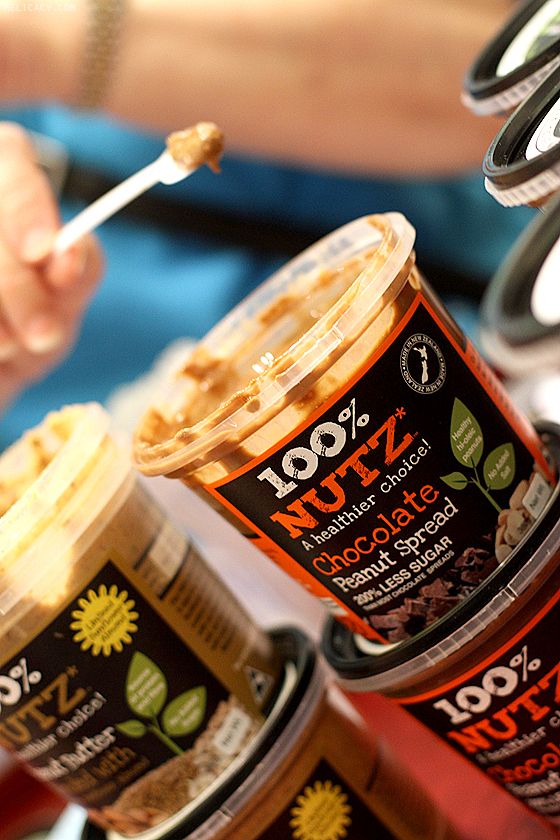 100% Nutz – Chocolate Peanut butter, and Linseed, Sunflower, Almond Peanut Butter
Hand-blended in New Zealand with no added salt, additives or preservatives, 100% Nutz's award-winning peanut butter products are chockfull of healthy fats, antioxidants, protein and fibre.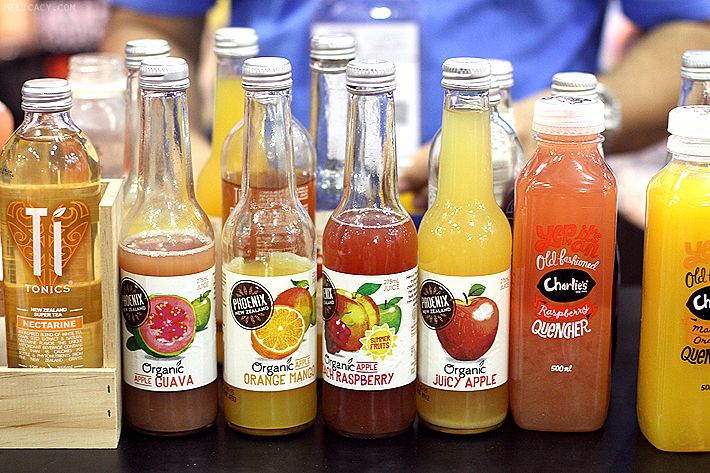 New Zealand's healthier range of beverages includes organic carbonated drinks and sparkling juices from Phoenix. Flavours include Cola, Carbonated Lemonade, Sparkling Apple, Sparkling Cranberry & Lime, and Sparkling Feijoa.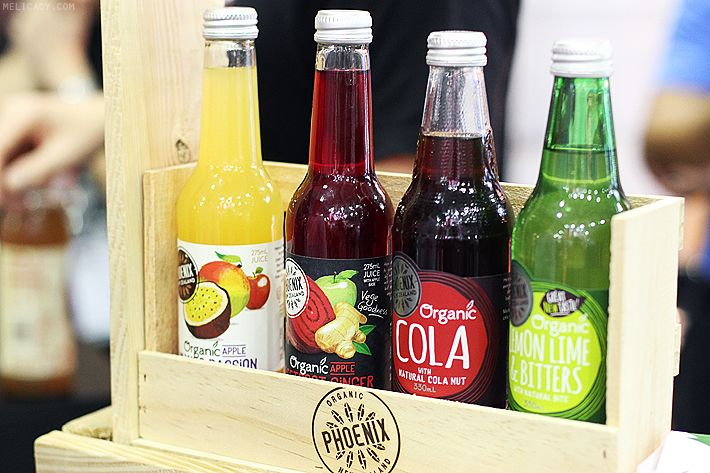 Charlie's, established in 1999, lives by its philosophy of making honest beverages without the use of juice concentrates, artificial ingredients or preservatives.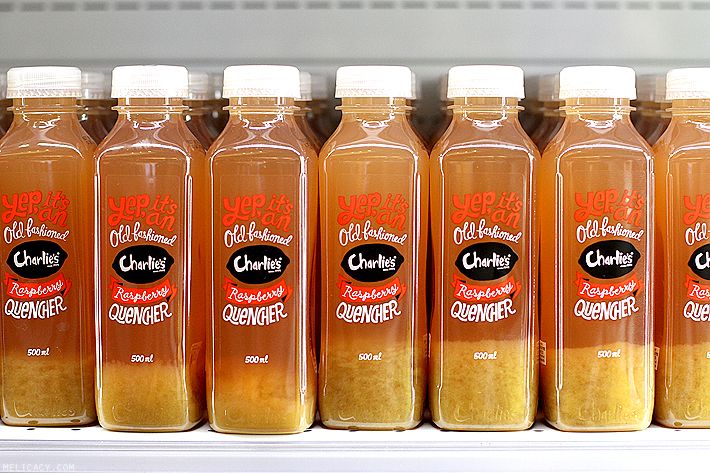 Thirst quenchers by Charlie's include Squeezed Orange Juice, Lemonade Quencher, Mango & Orange Quencher, and the latest Pineapple Crush.
Ti Tonics is a new range of tea beverages that combines natural fruit or plant extracts with the power of science. They are low in sugar and high in antioxidants. Flavours include pomegranate, blueberry, mango and nectarine.
New Zealanders' favourite chocolate brand – Whittaker's –introduces its latest variant, L&P White Chocolate, which is infused with L&P's lemony soda and surprises with fizzy sensations on the tongue with specks of pop rocks (carbonated candy) within.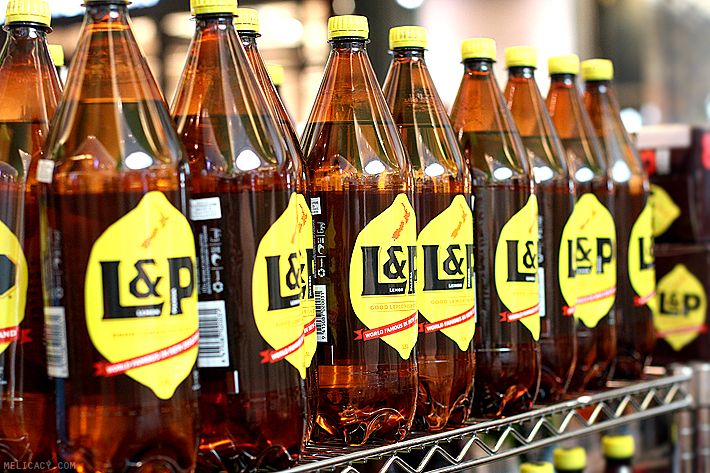 Lemon & Paeroa (L&P) is a refreshing soft drink manufactured in New Zealand, made by combining lemon juice with carbonated water from the town of Paeroa.

Lite Licks – Dairy Free Ice Cream
I didn't get to try the highly raved Deep South Ice Cream, but my belly is somewhat relieved that I indulged in guilt-free dairy-free ice cream from Lite Licks instead. My favourite flavour would be the smooth and creamy Berry Fruit swirled with wild berry ripple that isn't too tart.
New Zealand Natural is a brand that most Singaporeans are familiar with. During this food fair, fans can grab their favourite flavours at just $17.95 for 2 pints, and receive a free cooler bag with their purchase (while stocks last).

Frozen Juice Bar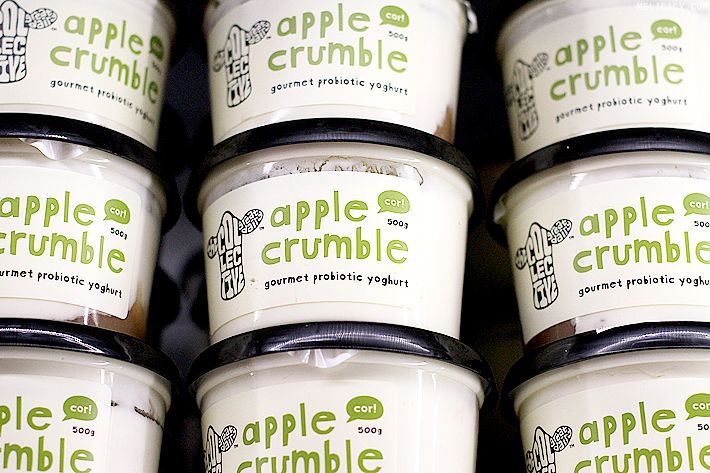 The Collective – Apple Crumble Gourmet Probiotic Yoghurt
The Collective offers delicious handcrafted natural yoghurt products that are probiotic, vegetarian, gluten-free, gelatine-free and preservative-free. The Apple Crumble variant caught my eye. It is made of Fuji apple from their grower in Nelson and a touch of cinnamon.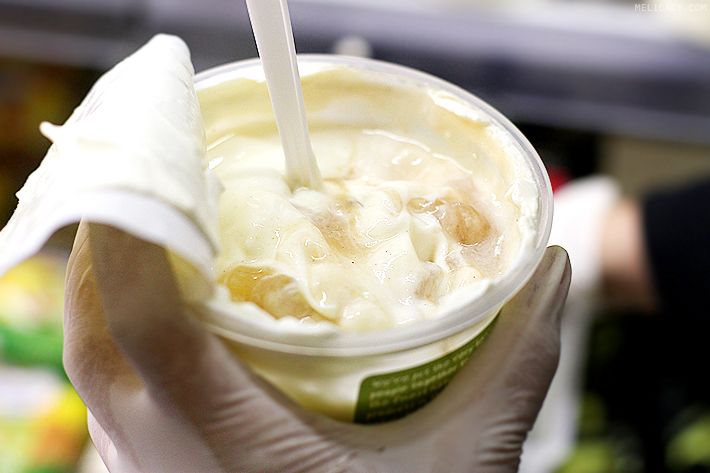 Add your own 'crumble' to complete this healthy dessert.
Loaf is the brainchild of celebrity chef Sean Armstrong, offering high quality artisan breads.
Rocky Road Slice is a chocolaty gluten-free product by Loaf that comes with toasted nuts, soft marshmallows and chewy fruit jubes.
Other flavours include the decadent Gooey Caramel, Hello Rosie, Sticky Chocolate (a healthier alternative to brownies) and Cranberry & Pistachio.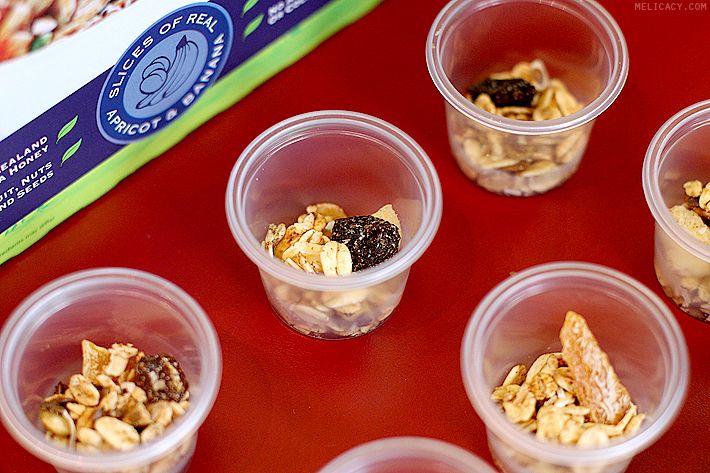 For breakfast options, try Hubbards Thank Goodness Gluten-Free Vanilla Almond Muesli and Thank Goodness Gluten-Free Berry Muesli.

Cowell's Genuine Pavlova – Six Pack Mini Pavlova
Pavlova is an iconic dessert for both New Zealand and Australia, made with a right balance of fresh egg whites, pure cane sugar, vinegar and emulsifier. Cowell's delicious pavlovas are available in convenient packs, remaining light and fluffy with a crisp edge.

Bluebird chips

Angel Bay – Gourmet Meatballs
Angel Bay provides the perfect solution whenever time and space are limited and extraordinarily high standards are demanded.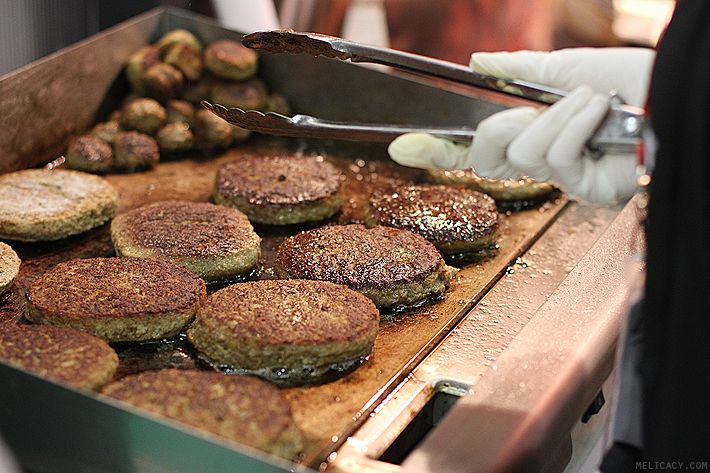 My first encounter with this brand was at Food & Hotel Asia 2014, where the beef burger patties garnered innumerable praises. It was the best beef patty I've had that came from a frozen pack.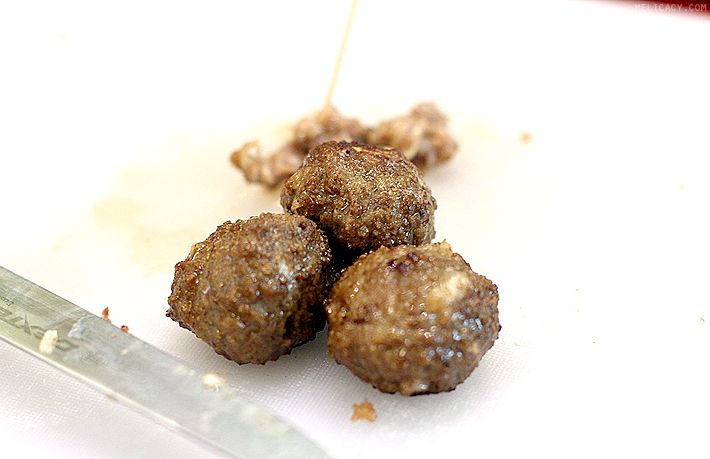 I still believe that making your own meatballs from scratch and using fresh ingredients is the best way to go, but if you have to seek a convenient option, opt for a better quality product that you can trust.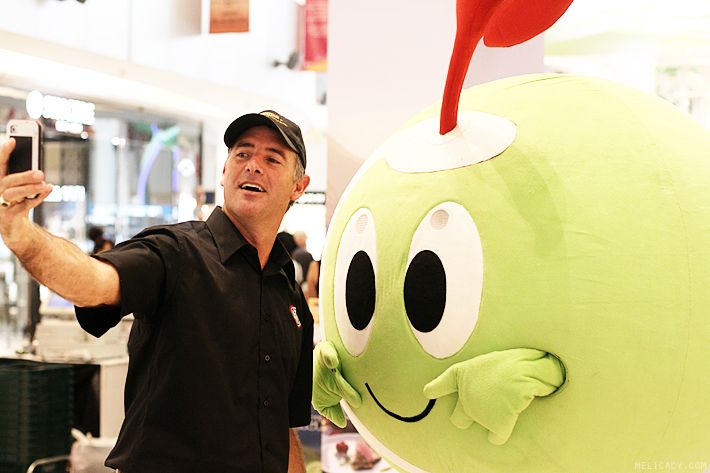 Do head down to the New Zealand Food Fair 2014 while it's still on, from 25 April to 8 May 2014!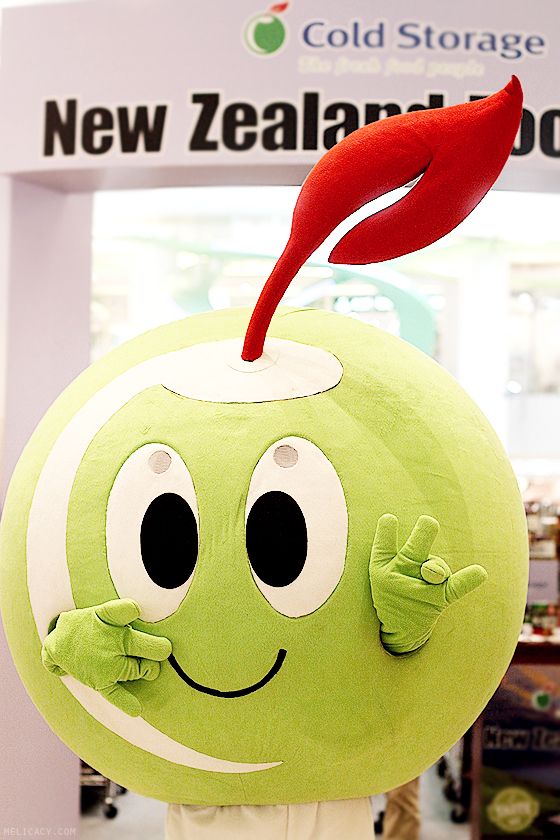 For more information on Cold Storage and the list of Cold Storage outlets, visit coldstorage.com.sg.