Want to attend exclusive parties, pick up beauty tips and enjoy free sampling of beauty products? Only members of VanityTrove get to enjoy these perks!
When I received the special invitation from VanityTrove for the Mother's Day Spa-cial event, I was thrilled! I've always been anticipating a day of pampering with the leading lady of my life –my beloved mum! It was a pity she couldn't make it due to work.
Veron was spontaneous and found time out of her busy schedule to join me for a relaxing session!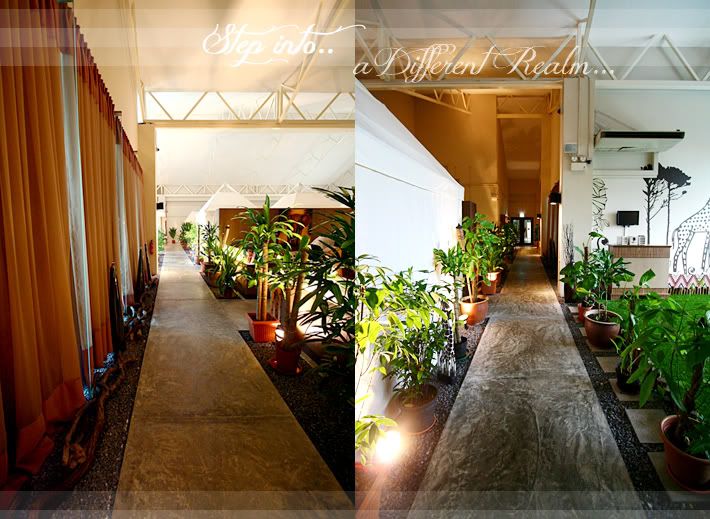 Stepping into a space where tranquillity pervades, amidst a safari-themed setting.



Masego brings nature indoors with the vivid greens.

This is where we relax over a cup of specially brewed tea.

The exterior shot of the canopy tents –housing individual private spa booths, where our pampering sessions betide.
We had 3 spa options to choose from; Veron went for the Luminous Pearl Face Spa while I opted for the 90-min session of Cappu Detox Spa Remedy.
This treatment uses Arabica coffee beans as spa polish base to slough away dead skin cells and detoxify the body for overall wellness.
A friendly, skilful and attentive masseur completed the treatment with a 60-min full body massage where my tensed muscles slackened under her solicitous hands.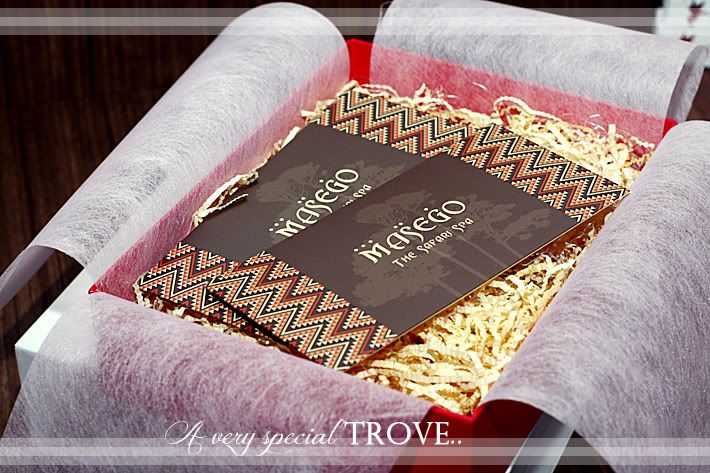 After the rejuvenating session, we got a peek into April's trove!
The highlight was, we get to mix and match our very own trove –which I will keep you in suspense and shall only reveal to you what I've picked at the end of April.
Check out my previous post (http://melicacy.com/?p=3284) where I shared what I received in January's trove!
Visit VanityTrove to subscribe and receive beauty products right at your doorstep!