As promised in my previous VanityTrove's Mothers' Day Spa-cial at Masego post (http://melicacy.com/?p=3644) I shall reveal the products in my April's trove!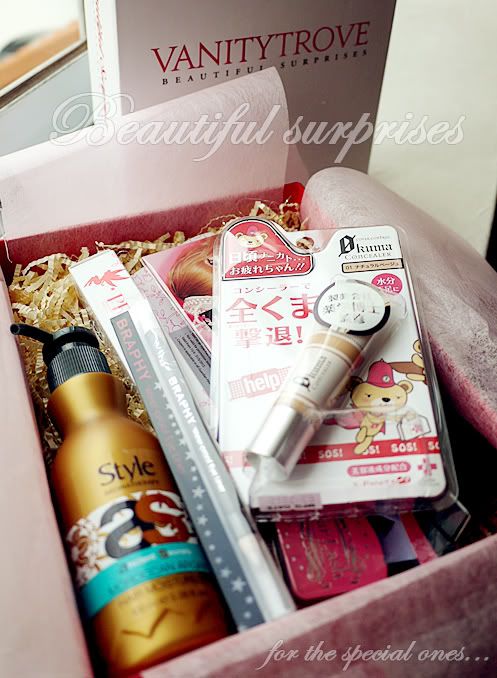 Apart from another set of complimentary Masego The Safari Spa Cappu Detox Spa Remedy session worth $280, here are the other products that I've personally handpicked at the event to fill my trove with:


K-Palette Zero Kuma Control Concealer
Available in three shades, each shade is formulated with nourishing qualities to care for sensitive eye areas while concealing eye imperfections with long lasting effects.
The Zero Kuma Concealer (01 Natural Beige) for instance, doubles up as a moisturiser with special hydrating ingredients, besides covering up dark circles.
Zero Kuma Concealer (02 Yellow Beige) contains brightening ingredients such as Vitamin C Derivative, Chamomilla Recutita Extract and Prune Extract and works wonderfully to cover dark circles caused by pigmentation or skin dullness.
Zero Kuma Concealer (03 Orange Beige) conceals dark circles caused by poor blood circulation. This orangey shade hides blood vessels around tired eyes well. It contains beauty ingredients Swertia Japonica Extract, Silver Birch Leaves Extract & Amino Acid.
Where to buy:
K-Palette Zero Kuma Cover Control Concealer is exclusively available at all Sasa stores and www.beautycarousel.com for SGD19.90.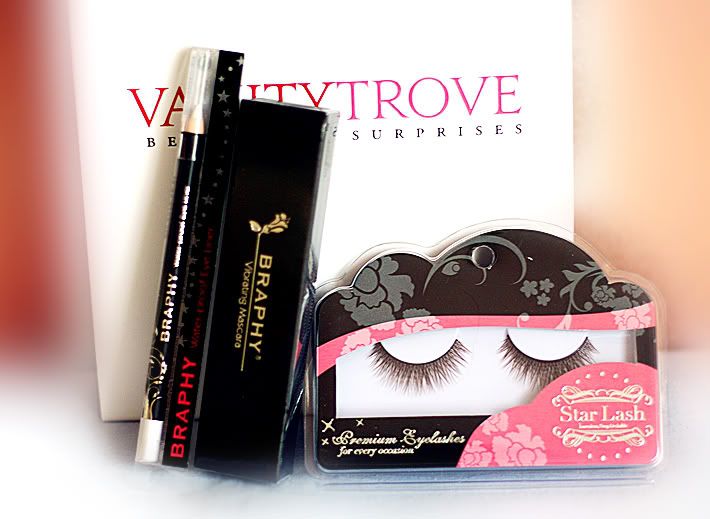 Braphy Eyeliner
I chose the Braphy Eyeliner in shimmering white; a simple touch of eyeliner in the inner corner of the eyes will brighten your eyes instantly!
Braphy Vibrating Mascara
My favourite item has to be the Braphy Vibrating Mascara. The waterproof mascara counters perspiration, cold water and tears. The gentle and fuss-free electric applicator starts with a click of a button, without creating a mess all over your eyes.
StarLash Handmade Eyelashes
A brand set up by Singaporeans, with more than 100 designs available, there's a pair of StarLash Handmade Eyelashes for every occasion! Most designs are reusable several times. The lash bone is thick, ensuring greater comfort and its ability to hold its shape well.
They are lovingly handmade with high quality synthetic fibre.

Princess Pinki
Want a natural looking blush? Princess Pinki is a great solution for ladies who wish to restore their youthful rosy skin. Boasting healing and moisturising qualities that can effectively treat symptoms such as anaemic looking lip and dark pigmentations, regular use will leave the treated skin area pink and rosy for a long period of time.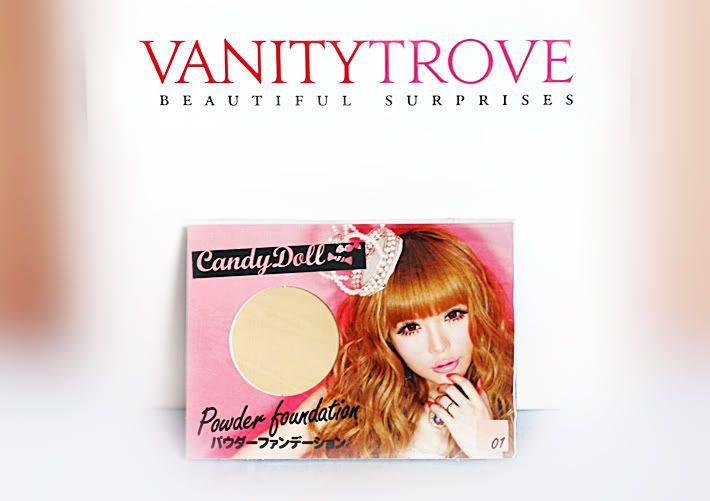 Candy Doll Powder Foundation
CandyDoll powder foundation helps to conceal the appearance of large pores, redness and evens out your skin tone. Its fine powder particles helps to control sebum and sweat, preventing oily skin.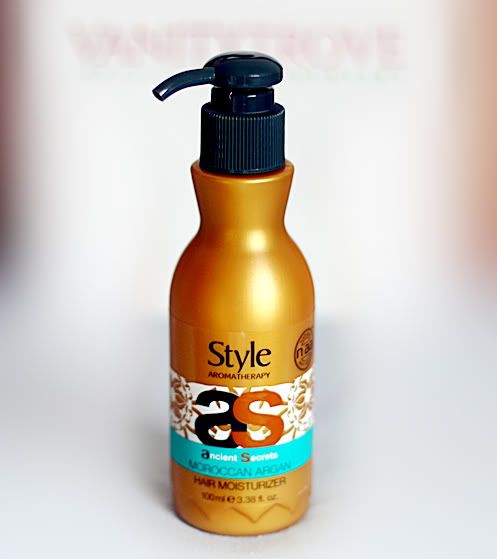 STYLE Aromatherapy Leave-in Hair Moisturizer
Pamper your tresses with proven effective Dead Sea minerals plus a host of richly nourishing and anti-aging ingredients from nature such as Borage Seed Oil, Burdock Oil, Everlasting Oil and Indian Gooseberry.
Style Aromatherapy is a 90-95% natural haircare line that uses only the richest and most luscious ingredients nature has to offer that allows you the enjoyment of salon-quality treatment right in the comforts of your home.
Where to buy:
Style Aromatherapy is exclusively sold at Guardian at prices starting from $10.15 – $23.50.
Mother's Day Special
Mother's Day is around the corner, and this is one special occasion to spoil her with a wonderful surprise.
May's limited edition trove will include twice the value put into one VanityTrove experience, with luxe beauty pampering for both the leading lady of your life to enjoy as well as yourself.
Starting with an invitation to a full spa session for two, which can be either a glitter gold spa treatment or a vitamin-rich nourishing session, other surprises include the finest beauty labels from France.
This limited edition is valid till 30 April.
Visit VanityTrove to subscribe and receive beauty products right at your doorstep!
Check out my previous post (http://melicacy.com/?p=3284) where I shared what I received in January's trove.