Dragon Boat Festival occurs on the fifth day of the fifth lunar month, and rice dumplings are traditionally eaten during this festive season.
The mere sight of dumplings brings to mind the good old days at my grandparents' modest abode, where dumpling making used to be yearly affair.
Back then, I knew nothing about the history behind the festival; all I knew was that dumplings are delicious, and I look forward to that every year.
After my grandparents passed on, traditions soon faded.

People these days are less inclined to get involved in the labour-intensive process of making dumplings.
The world progresses, and dumpling making is no longer just a tribute to the patriotic poet, Qu Yuan. Families get together, and revel in an array of dumplings, that can easily be purchased almost everywhere: a wide variety of flavours and sizes, with new inventive flavours that will drive your taste buds to sheer jubilation.
What used to be a humble affair can now be an elaborate event.
At Mandarin Orchard Singapore, premium ingredients that are incorporated into the dumplings will blow your mind.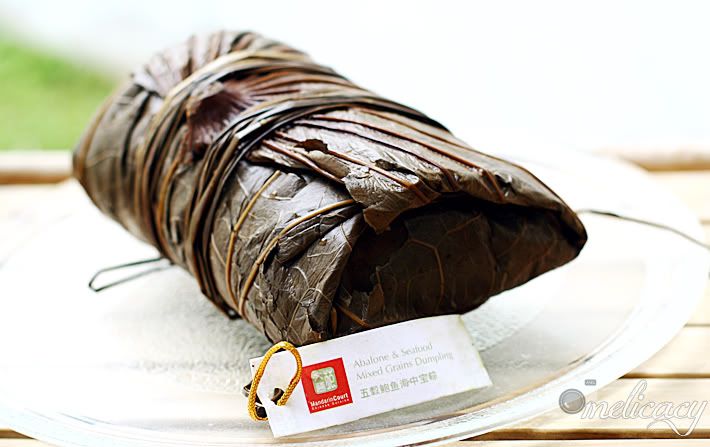 Abalone and Seafood Mixed Grains Dumpling ($48)
The Abalone and Seafood Mixed Grains Dumpling is an exquisite new creation by Executive Chinese Chef Sunny Kong.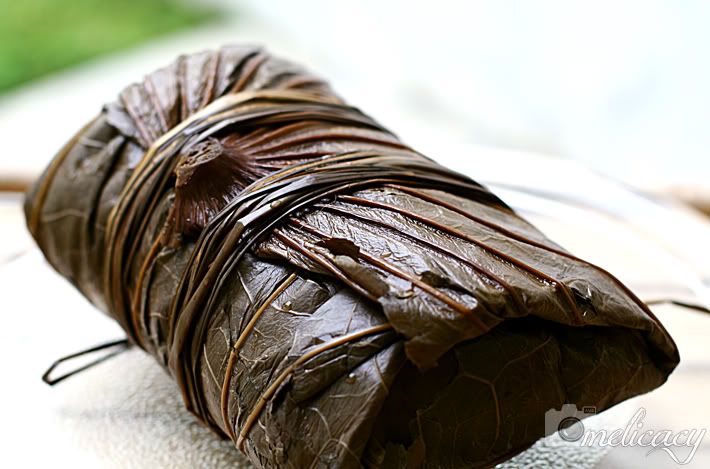 The size of the dumpling is massive – the biggest I've encountered with in my life – comparable to the size of a regular log cake. It comes in a rectangular block unlike the customary triangular-shaped ones.
Lotus leaves are used to wrap the dumplings, imparting a distinctive fragrance to the rice filling.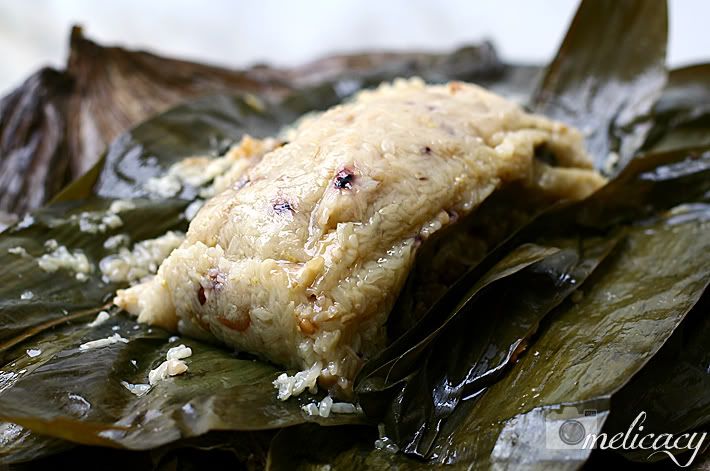 As I unwrapped the dumpling, a rich aroma releases, scenting the air, and triggering my hunger pangs. Irresistible!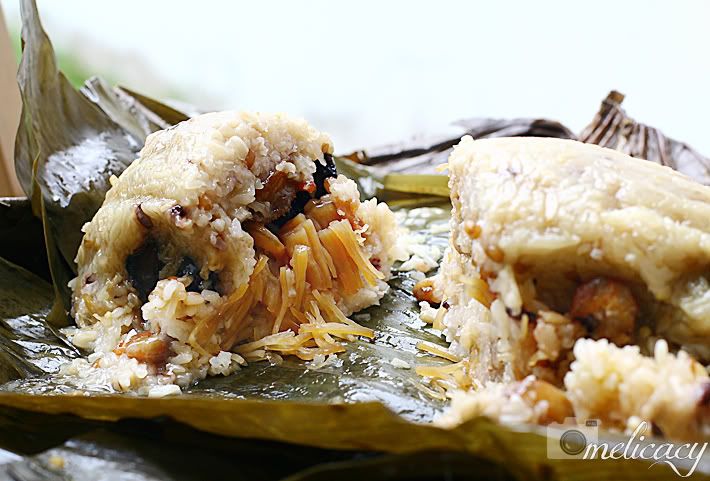 The rice is nicely soft and sticky, just the way I like it. As I cut into it, I was dumbfounded by the generous amount of filling.
You will find dried scallop, dried oyster, dried shrimp, sea whelk, shiitake mushroom and two hunks of whole abalone.
Instead of using purely glutinous rice, it is specked with a mixture of rice grains. They add texture and pleasantly reduce the cloyingness of starchy glutinous rice.
It is a luxurious recreation of what used to be a humble dish.
I give nothing but the highest praise and compliments to the chef.

The Hong Kong Style Rice Dumpling ($22) is another new creation that offers meat lovers a pairing of roasted duck, kurobuta pork, salted egg yolk, shiitake mushroom, chestnut, dried shrimp and lotus seed. It sounds absolutely mouth-watering.
The Amoy Style Dumpling ($8.80) consisting of pork belly, salted egg yolk, dried shrimp and shiitake mushroom will satisfy traditionalists.
My Peranakan grandmother would love this novel creation of XO Nyonya Dumpling ($6.80), composed of XO sauce, Nyonya sauce, roasted pork belly and dried shrimp.
Rice dumplings are available for sale from 5-23 June 2012 at Mandarin Court Chinese Restaurant. For orders or enquiries, please call 6831 6262/66 or email mandarincourt.orchard@meritushotels.com
*Orders in excess of 30 pieces will require 2 days' advance notice.
*All prices are subject to 7% GST.
Thanks Ruth and Crystal for the love!