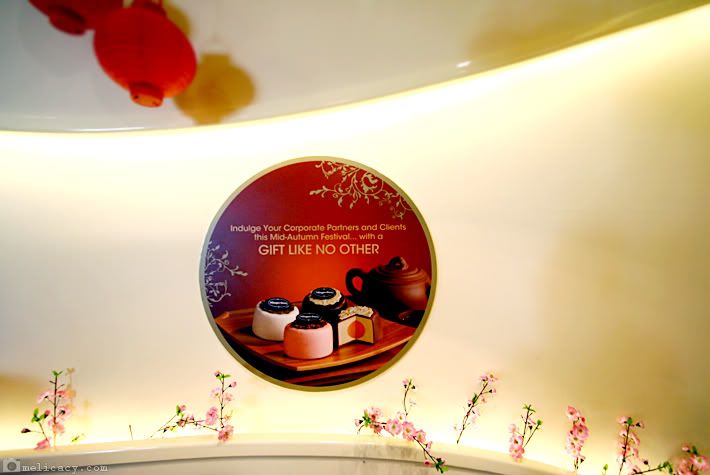 Fancy an icy, creamy Mid-Autumn Festival? It is time to ditch the traditions for a short moment and indulge in creative, contemporary mooncakes at Haagen-Dazs.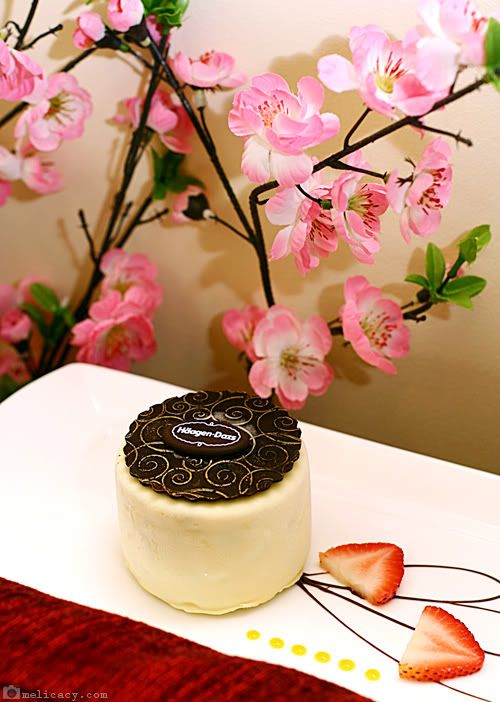 I am a huge fan of Haagen-Dazs ice cream for its premium quality –my favourite flavour being the Caramel Biscuit & Cream. Nope, they do not have mooncakes made using that flavour, but four flavours of mooncakes consist of a crispy praline 'biscuit' base for that nutty crunch.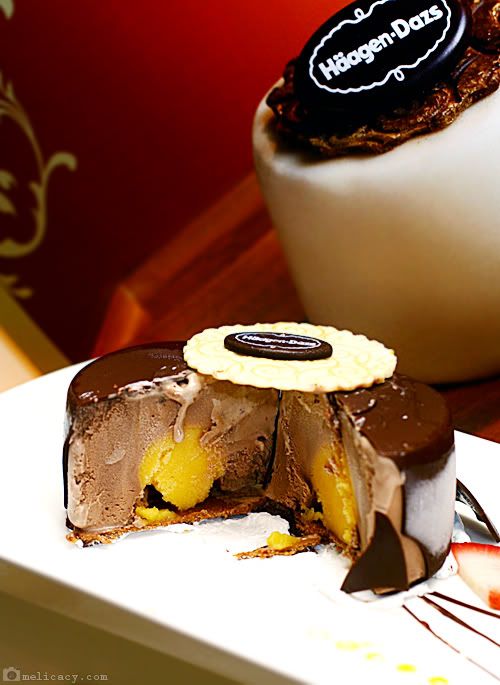 Dark Chocolate ($24)
All four flavours also come with a Mango Sorbet 'yolk' in the centre to symbolise the full moon –an icy, refreshing and tangy contrast to the rich, creamy ice cream!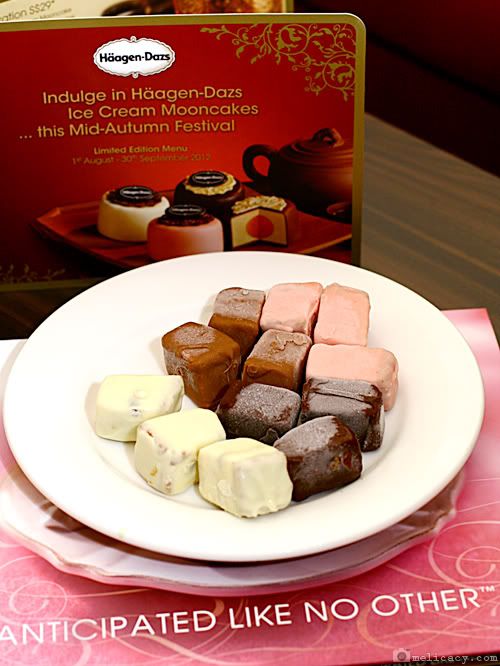 We got to sample the four flavours in bite-sized pieces! I actually like it this way. Maybe after the 'Mooncake season' is over, they can consider introducing this as a new dessert. :P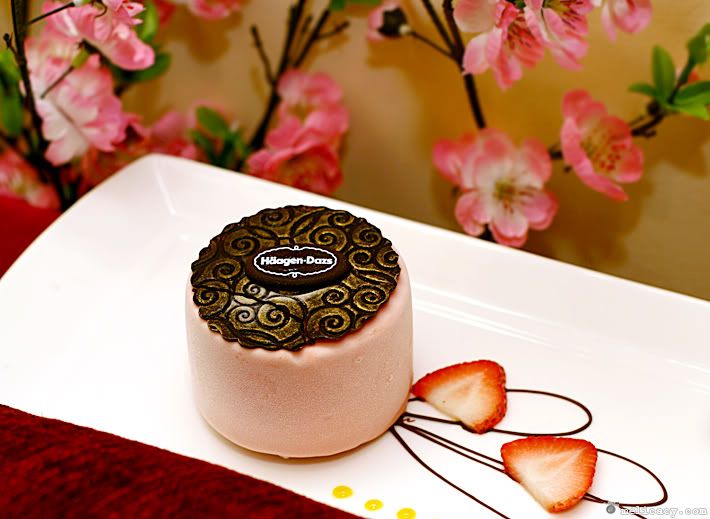 Strawberry Chocolate ($24)
The Strawberry Chocolate mooncake is the least sweet amongst the four. A strawberry flavoured chocolate coating encases creamy strawberry ice cream that is studded with strawberry fruit bits.

Milk Chocolate ($24)
The Milk Chocolate is a safe choice that is guaranteed to please the crowd.
The milk chocolate casing with Vanilla ice cream filling somehow this reminds me of a particular ice cream on stick –but this is one level better, because you get a crunchy base and a surprise within.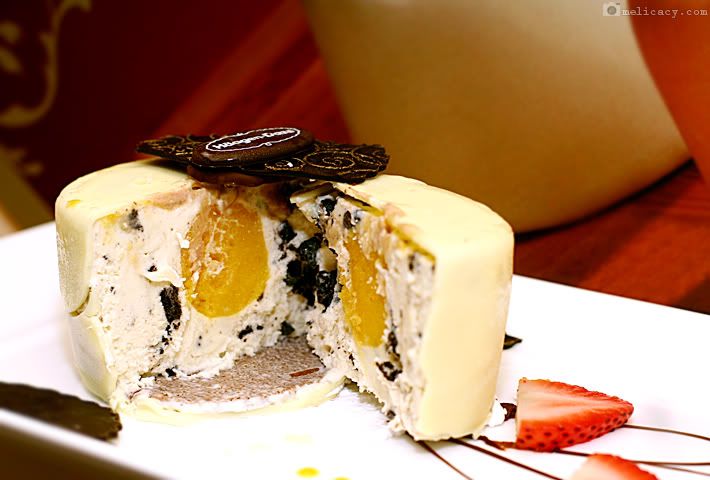 White Chocolate ($24)
The White Chocolate is a personal favourite, and also a popular choice among kids. It is a perfect marriage of White chocolate coating and Cookies & Cream Ice Cream.
The luxurious Haagen-Dazs ice cream mooncake gift sets are the perfect pampering treats for your loved ones and business associates. Available in a 4-piece Classic Gift Set ($68) or a 2-piece Petite Gift Set (choose any 2 flavours for $48) packed in exquisite boxes.
Dine-in creations include Moonlight Resonance ($24++) and Autumn Celebration ($29++).
For more information, visit Haagen-Dazs's Facebook page (http://facebook.com/HaagenDazs.Singapore) or their website (http://haagendazs.com.sg)