I've heard sooooo much about Obolo prior to my virgin visit. The whole saga regarding Obolo's lawsuit (which eventually didn't happen) against a blogger has garnered lots of attention, and somehow stands as a reminder for bloggers to blog responsibly.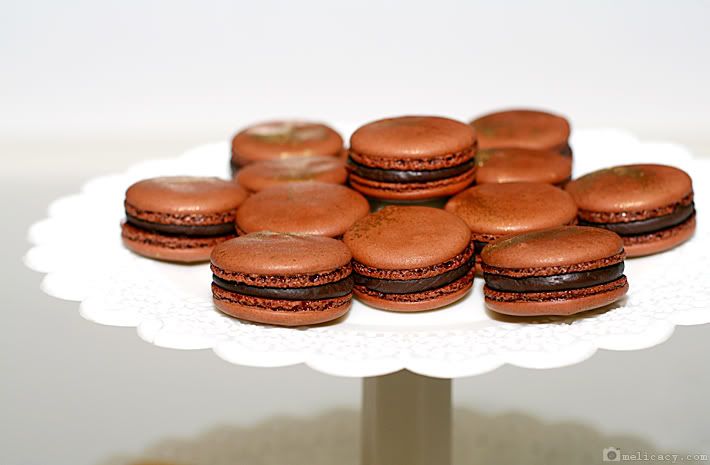 Frankly speaking, that blogger's not-too-favourable blog post didn't have any influence on how I would perceive Obolo. Taste is highly subjective. My decision to patronise a place is not easily swayed by a couple of negative reviews. I think she did nothing wrong by voicing her personal views.
Let's check out their new creations.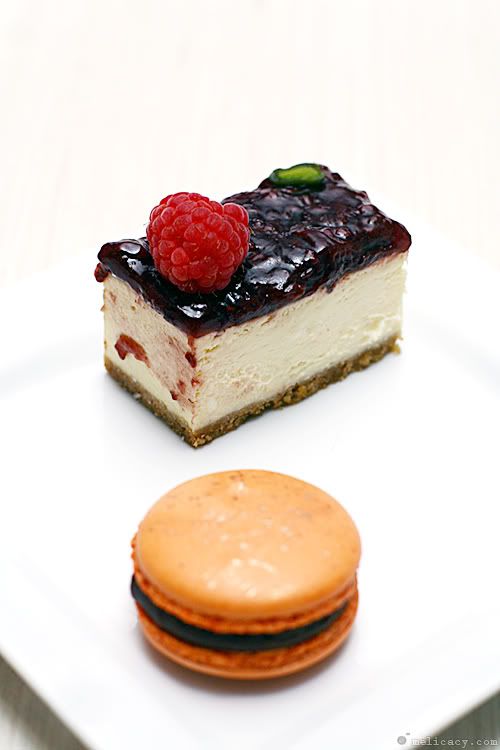 Raspberry Lemon Cheesecake
Creamy baked cheese filling dotted with fresh lemon zest on a fragrant biscuit crust, topped with Belgian 70% fruit content raspberry compote
The Raspberry Lemon Cheesecake is surprisingly not as sour as I thought it'd be, though not as sweet as I'd like my dessert to be. It is not a bad thing start with a dessert that isn't too sweet, something zippy to liven up the appetite.
Orange Congnac Macaron
41% milk chocolate ganache infused with Cognac & Valencia orange, sandwiched in fragrant orange almond shells dusted with edible bronze powder
The Orange Congnac Macaron is one of the most unique macarons I've had. Though unconventional as a macaron, the familiar flavours remind me of childhood. I nod in approval.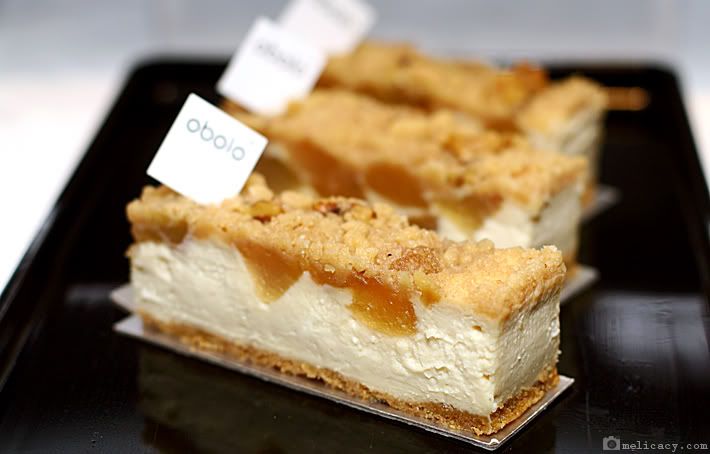 Apple Crumble Cheesecake
Creamy baked cheese on a fragrant biscuit crust, topped with slow-roasted granny smith caramel apples & almond crumble & California walnuts.
Unlike many non-baked cheesecakes that make use of gelatin for the cakes to set, cheesecakes at Obolo are slow-baked in a water bath, thus yielding a smooth, creamy and dense cake without any air beaten into it.

Aged Rum Vanille Macaron
Swiss white chocolate ganache infused with aged dark rum & Tahitian vanilla beans, sandwiched in fragrant beige almond shells dusted with cocoa powder
Obolo has a range of teas that you can order, to wash your palate between each mouthful.

Mocha Kahlua Macaron
46% semi-sweet chocolate ganache infused with Kahlua liquer & Arabica espresso beans, sandwiched in fragrant ochre almond shells
The Mocha Kahlua Macaron garnered many votes across the table. It is one-of-a-kind –you can only find this at Obolo.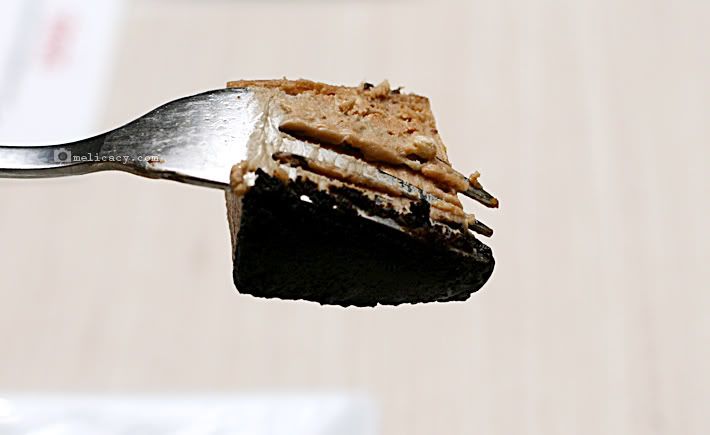 "Cheesecake, so rich and dense, it defies gravity."
Nutella Cheesecake
Creamy baked cheese filling combined with Nutella & hazelnut praline on an OREO biscuit crust
The biscuit crust is always something I look forward to when digging into a cheesecake. Nutella Cheesecake's crust will enthral Oreo lovers. The taste of Nutella is not too pronounced and kind of got lost in the richness of the cheesecake –this will not gratify hardcore Nutella lovers.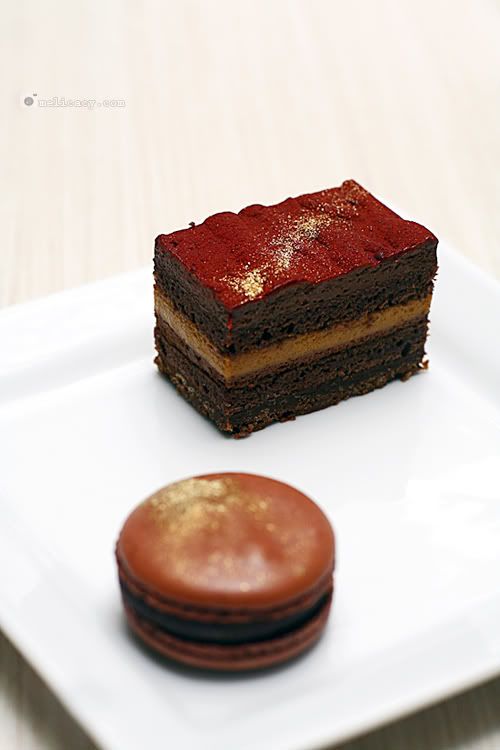 Carachoc
Crunchy praline feuilletine, fluffy dark chocolate genoise, caramel chocolate mousse, salted caramel bavarois, 56% bittersweet chocolate mousse studded with Fleur de Sel from France, chocolate velvet
Carachoc is a personal favourite. The top layer is an egg-based caramel that is blended with sea salt, balancing out the sweetness of the entire cake with a tinge of saltiness.
Chocolate Whisky Macaron
46% semi-sweet chocolate ganache infused with aged scotch whisky, sandwiched in fragrant chocolate almond shells dusted with edible gold powder
I didn't expect myself to be that predictable, but the Chocolate Whisky Macaron is my favourite amongst the four. Can't resist double-chocolate-anything. It is also the sweetest of the bunch, which panders to my sweet tooth.
Obolo
112 East Coast Road #B1-11/29
112 KATONG
Singapore 428802
Tel: (65) 6636 1073
Website: http://www.obolo.com.sg/obolo/
Opening hours: Daily
10am – 10pm