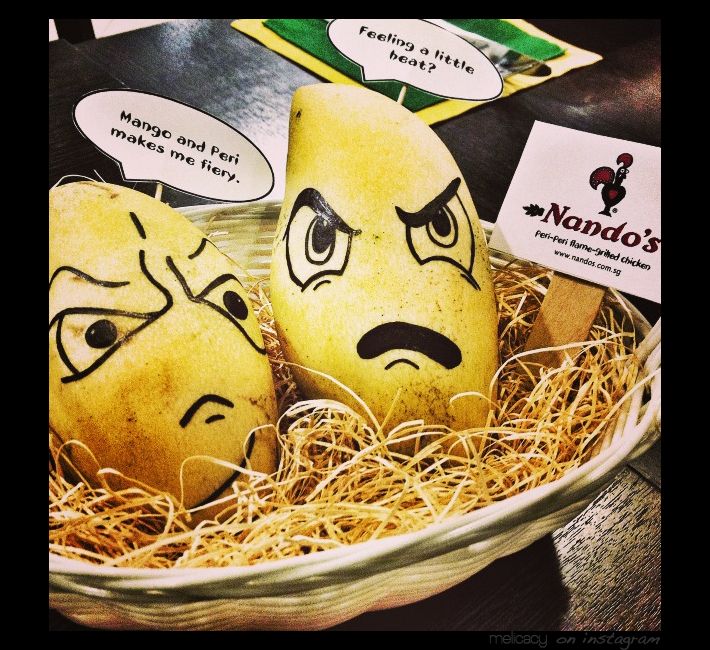 I was amongst the first in Singapore, along with a few other bloggers, to sample the launch of Nando's Angry Mango, thanks to Vibes Communications for making arrangements and Community Games for the kind invitation.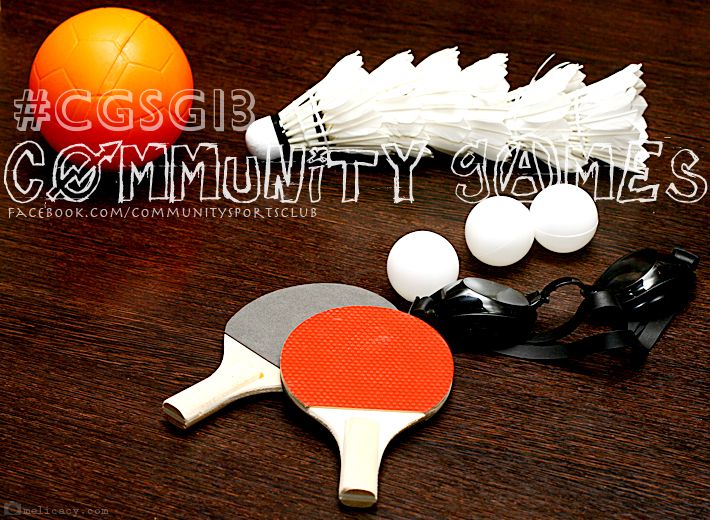 Before I begin my review of Nando's, here's a brief introduction of what Community Games is all about. From March to June 2013, Community Games 2013 will be taking place across Singapore. It is a multi-sports competition held across the island, bringing the Games to the heart of the community and connecting residents of different ages, races and living across estates. Organised by the People's Association, Singapore Sports Council and Community Sports Clubs, with support from the National Sports Associations, the sports featured under CG 2013 include Badminton, Basketball, Bowling, Dragon Boat, Football, Netball, Road Run and Sepaktakraw, Swimming and Table Tennis.
Everyone can take part; simply visit http://www.pacsc.org.sg, click on Community Games 2013, select the sport you're interested in participating, read the rules and regulations, and download the official registration form on the right hand column.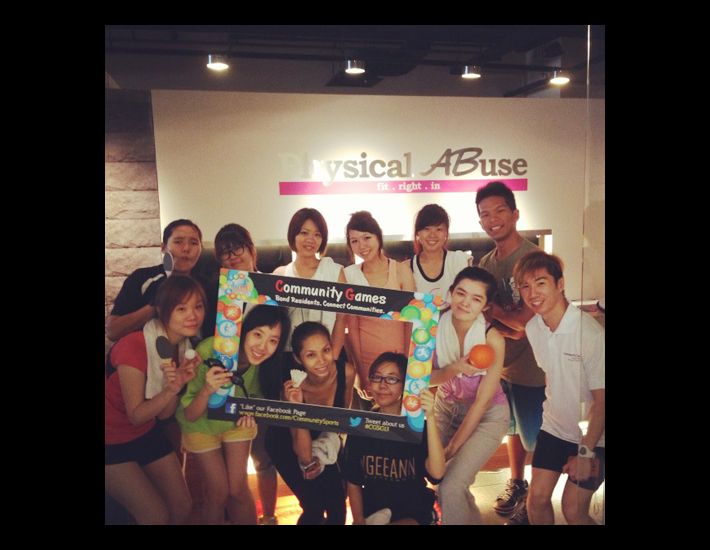 If you've been following me on instagram (@melicacy), or stumbled upon the hashtag #cgsg13, the snapshots of numerous events happening island wide would have you browsing for hours.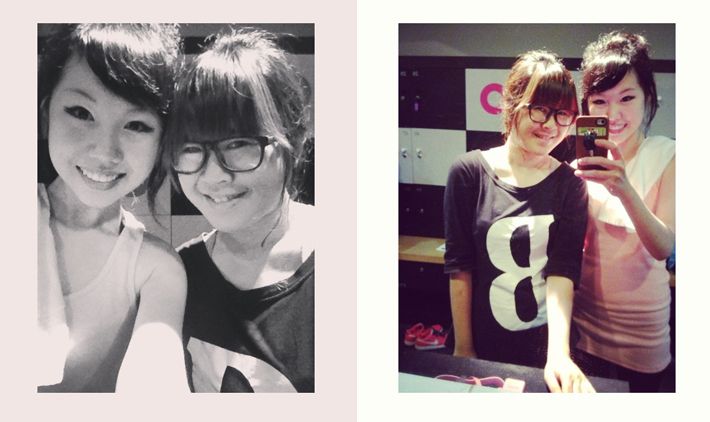 Picture taken at Physical ABuse with Cookie!
Not too long ago before the Nando's get-together, Community Games organised a Zumba session at Physical ABuse –which marks my first time working out in… years (I can't even count/trace back… it's been that long). The combination of dance and aerobics makes for an intense workout with a fun approach.
Organiser of the event, Calvin, reflects that the life of bloggers (food bloggers specifically) revolve around eating. Whenever we meet up, it's always for food. This initiative aims to promote a healthier lifestyle and advocate fun activities that bloggers can do together (besides eating), bringing about a balance of exercising and indulging in good food.
Now, I shall proceed to the food.

Angry Mango Peri-Peri Chicken (Wrap/Burger/Pita) ($11.90 each)
Angry Mango a commingling of mango, Nando's famed PERi-PERi sauce and flamed-grilled chicken, available in a wrap, burger or pita.
If you're as clueless as I was about Nando's PERi-PERi sauce, here're some information: PERi-PERi is a fiery little African Bird's Eye Chilli that instils extreme heat in one's belly; to this chilli, Nando's has added a handful of herbs, a squeeze of fresh lemon and a touch of garlic to form the basis of their PERi-PERi sauce.
I personally love the Angry Mango in a wrap. The mango provides slight sweetness and tanginess that complement the piquant PERi-PERi sauce. The flame-grilled chicken received nods with its tender meat.

¼ PERi PERi Chicken ($10.90 each)
Apart from the new Angry Mango, we also sampled the all-time favourite PERi PERi Chicken. For those with a heartier appetite, go for the ½ chicken ($18.90).
You can choose your spice level from Lemon & Herb, Mild PERi-PERi, Hot PERi-PERi and Extra Hot PERi-PERi.
The chicken is incredibly juicy and succulent. My stomach is growling as I'm typing this.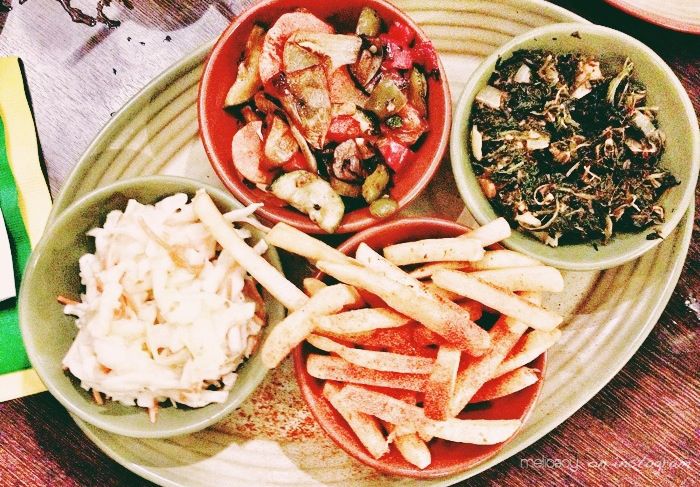 To accompany your mains, there is a decent selection of sides to choose from. We tried:
– Peri Sprinkle Chips (Regular: $3.90/Large: $5.90)
– Coleslaw (Regular: $3.90/Large: $5.90)
– Spinach (Regular: $4.90/Large: $6.90)
– Grilled Veg (Regular: $4.90/Large: $6.90)
I am extremely picky when it comes to greens. The Afro-Portugese style spinach didn't manage to win me over. The only style of spinach I enjoy eating is creamed spinach.
The fries are noteworthy; once sprinkled with the PERi-PERi spice powder, it is highly addictive.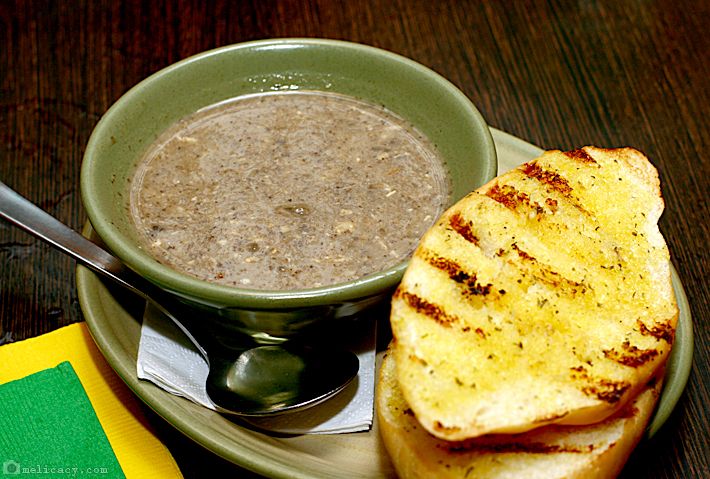 Wild Mushroom Soup & Garlic Bread ($6.90)
The Wild Mushroom Soup is another highlight. The soup is spiked with PERi-PERi for a peppery finish. Chicken bits are also tossed in, providing more texture and an enhanced flavour. This is a must-try.

Madeira Red ($4.90)
Sweet fizzy, pomegranate lemonade with Sprite, finished with a sugary rim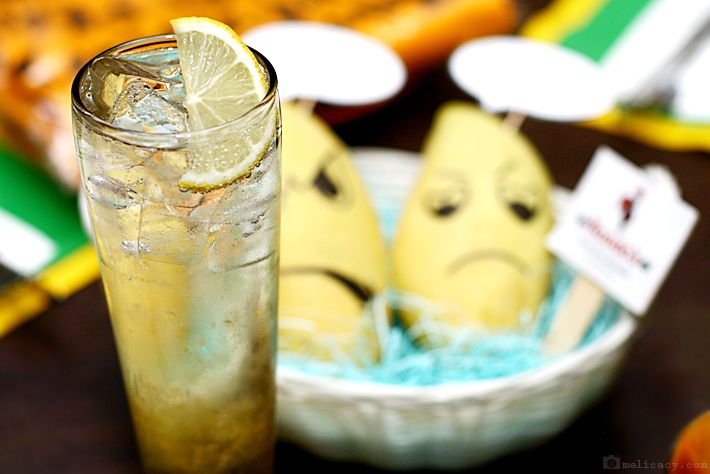 Sparkling Apple ($4.90)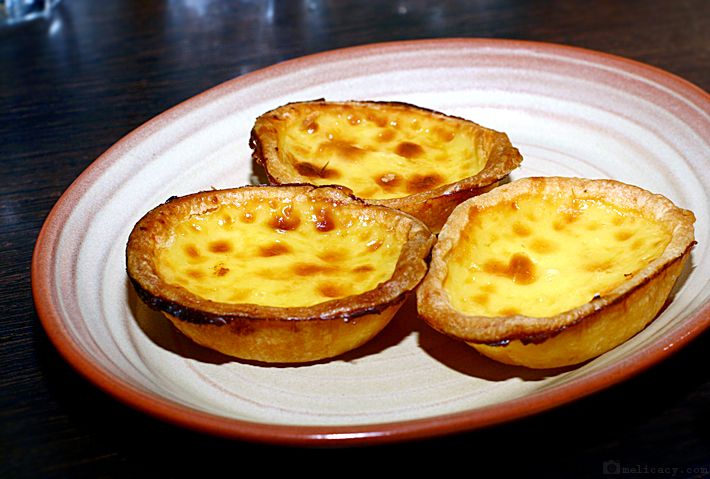 Pasteis de Nata ($4.90)
The Pasteis de Nata is highly irresistible. It is essentially traditional Portugese custard tart with a touch of cinnamon. If it's too hard to pronounce, you can call them 'Natas'.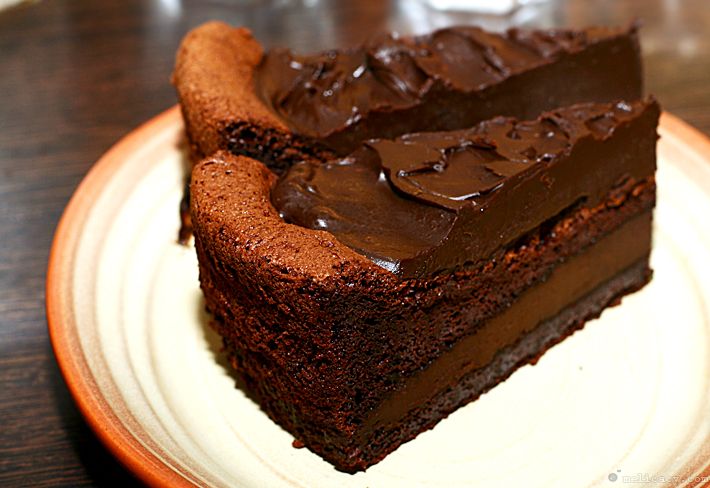 Lighten Up Chocolate Cake ($5.90)
The chocolate cake turned out a little dry for my liking, but the thick, rich chocolate fudge made up for anything unsatisfactory.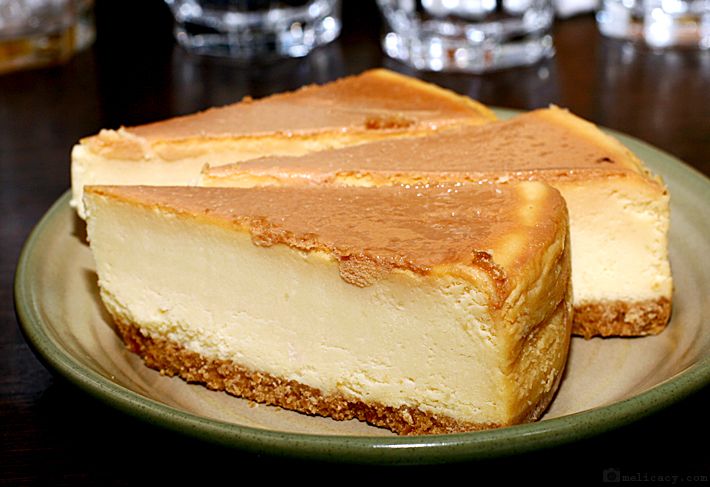 Caramel Cheesecake ($5.90)
The Caramel Cheesecake is rich and dense. You've got to go for another 3 zumba sessions to rid the guilt, but it's all worth it.
Visit http://nandos.com.sg/ for the list of Nando's outlets.
'Like' Community Games' Facebook page https://www.facebook.com/CommunitySportsClub for the latest news.