In the month of July, the focal point in the wine and dine scene at Conrad Centennial Singapore is all on New Zealand.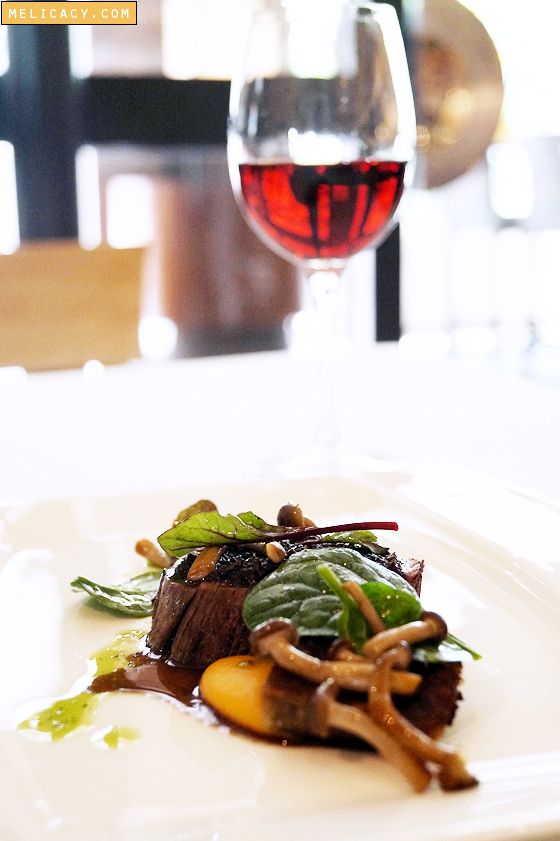 Expect to be tantalised by a plethora of fresh New Zealand produce amidst the hearty Sunday Amazing Graze Lunch at Oscar's, tastefully prepared by Executive Sous Chef Bernard Bernabe, whom hails from the beautiful land of Kiwis himself.
The sumptuous buffet spread include a taste of traditional Maori cooking; fresh and plentiful seafood; high quality meat and dairy products such as the Roast Canterbury Whole Lamb with Rosemary Mint Jus and Pan-Seared Waikato Beef Entrecote with Horse Radish Puree, Potato Beignet and Pickled Mushrooms; and highlights include the Green Lip Mussel Parpadelle Pasta with Herbs and Olives; Baked Marinated Whole Red Snapper with Lemon Beaurre Blanc; and New Zealand Seafood Bouillabaise with Otago Saffron Rouille.
Buffet pricing:
$78++ per person (food only)
$148++ per person (accompanied by a great selection of New Zealand sparkling and house pour wines and beer)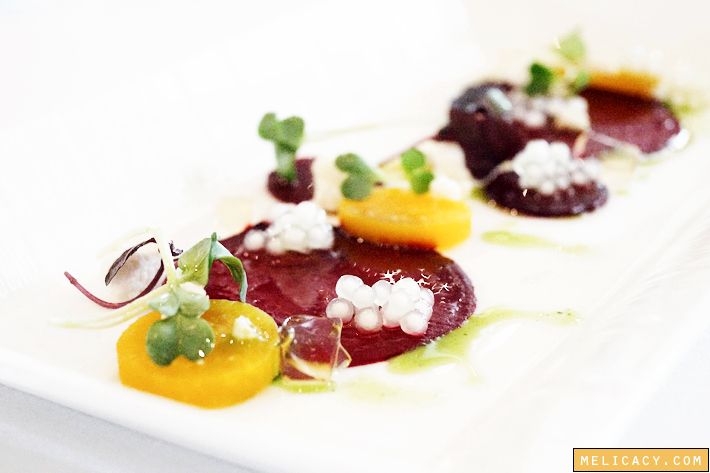 Carpaccio of Golden and Red Beets
During the exclusive media tasting session, our meal commenced with the Carpaccio of Golden and Red Beets, paired with the Cloudy Bay, Pelorus Brut. This fresh and clean tasting salad is well balanced with a touch of of goat's cheese and gazpacho jelly, drizzled with a light avocado oil.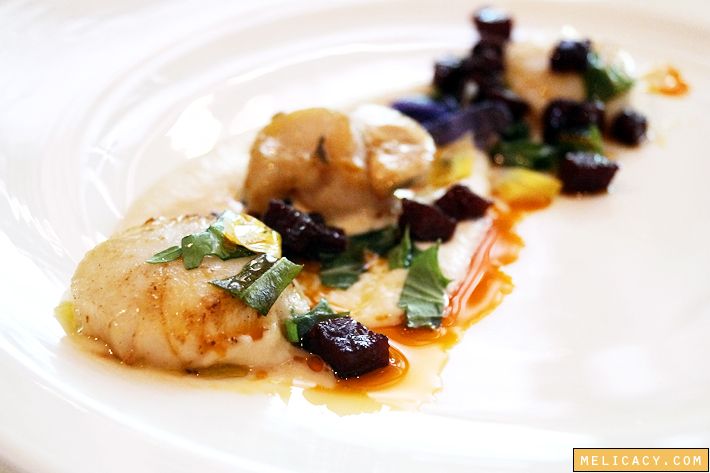 Seared Scallops, Truffle Cauliflower Purée
The dish of Seared Scallops steals the show with its fresh succulence and fine execution. The interplay of flavours and textures on the plate encourages broad smiles. The surprising element of caramelised chorizo lends subtle sweetness and depth. One whiff and you'd be instantly mesmerised by the scent of truffle that adulterates the smooth luscious cauliflower purée.
This dish is paired with the Yealands Way, Pinot Gris.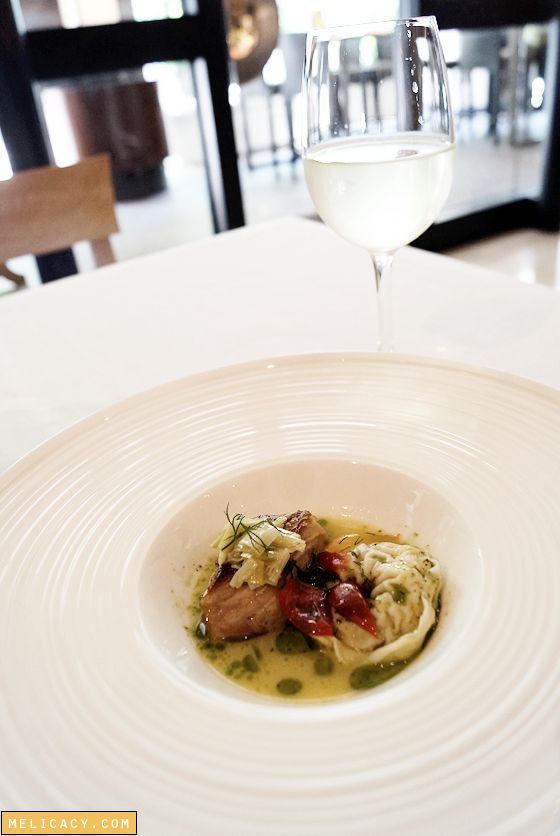 Crayfish Tortellini with Smoked Snapper
Another dish that flatters the unsurpassed quality of New Zealand's seafood besides the dish of scallops is the Crayfish Tortellini with Smoked Snapper. This novel interpretation comprises leek fondue and sauce vierge, embraced in a fish broth that brings forth a pleasing taste of the ocean.
This dish is paired with the Oyster Bay, Sauvignon Blanc.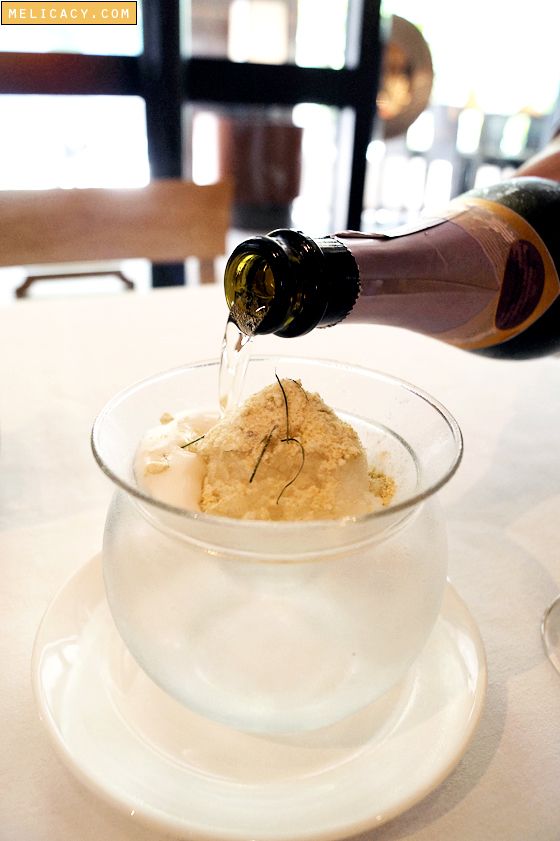 Feijoa Granita with Kaffir Lime and Champagne (Oyster Bay, Rose NV)
Just when we thought our meal was drawing to a close when what seemed like a dessert course arrived at the table, this remarkably refreshing Feijoa Granita is served as a palate cleanser between courses.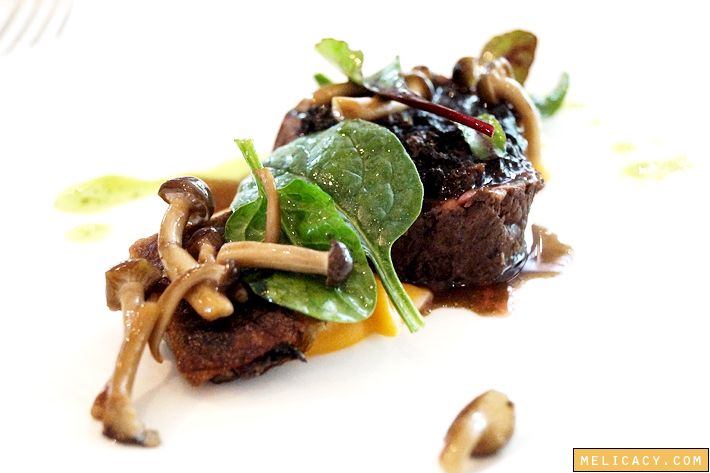 Grass-Fed Wagyu Fillet with Smoked Kumara Purée, Potato parcel and Forest Mushroom Sauce
The Grass-Fed Wagyu Fillet was a highlight for me. Poached and seared till moist, juicy and tender, the robust quality of New Zealand beef is indubitably enhanced. This dish is paired with the Sileni Hawkes Bay, Pinot Noir.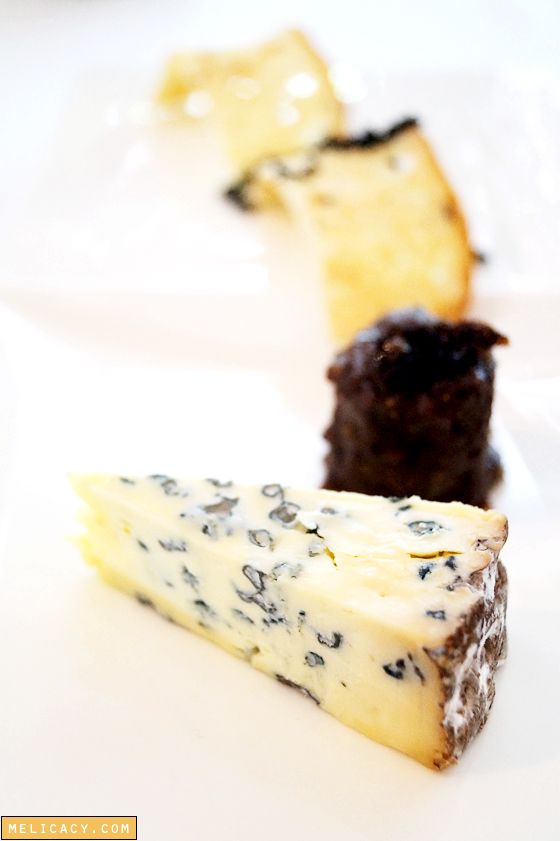 Kikorangi Blue with Brandied Fig and Walnut Chutney
This 15-year-old Kikorangi is by far my favourite blue cheese. It is milder than most other blue cheeses, but still rich in flavour and delightfully creamy. The clever pairing of the brandied fig and walnut chutney with the cheese gives you more reason to indulge.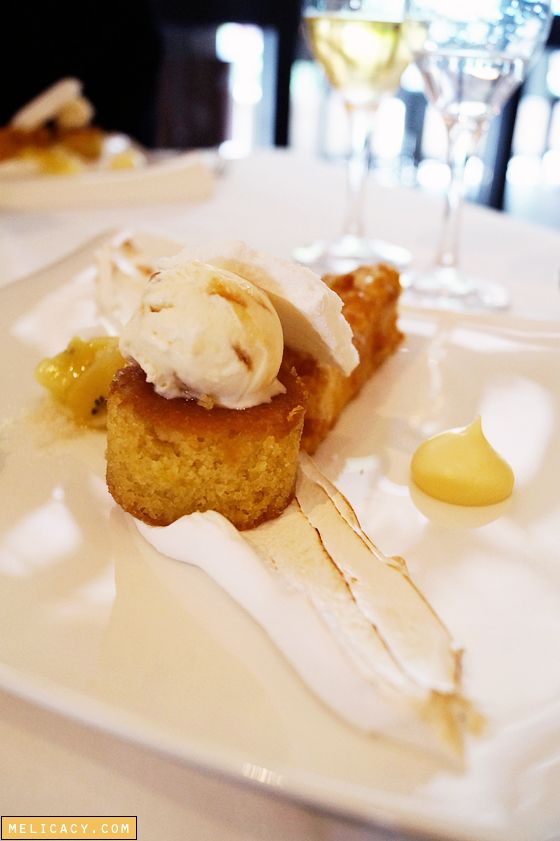 Trio of NZ Dessert
The meal was spectacular, but what really clinched the deal for me was dessert. The Trio of NZ Dessert features the Modern Pavlova (Meringue Texture), the Hokey Pokey and Toffee Parfait, and the Lemon and Polenta Cake, which were all equally enjoyable.
Other desserts that can be found in the buffet spread include the Baked Granny Smith Tart Tatin with Hokey Pokey Ice Cream and Modern Pavlova Baked Meringue, Golden Kiwi, and Vanilla Crème Espuma with Toasted Wheat Bix Wafer.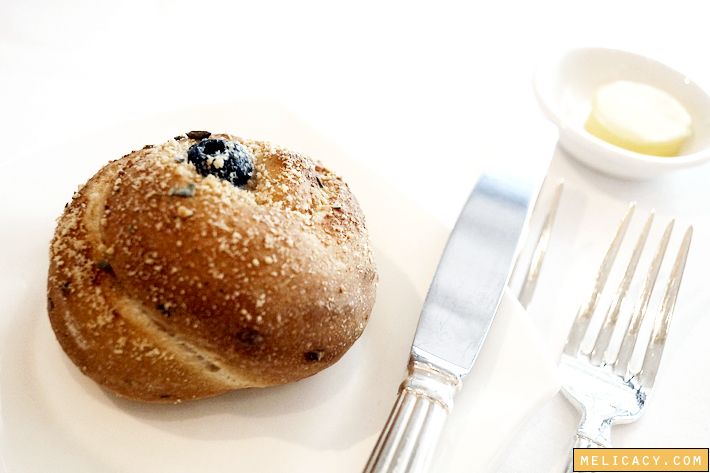 House-baked Olive and Parmesan Cheese Bread
Don't forget to check out their selection of house-baked breads!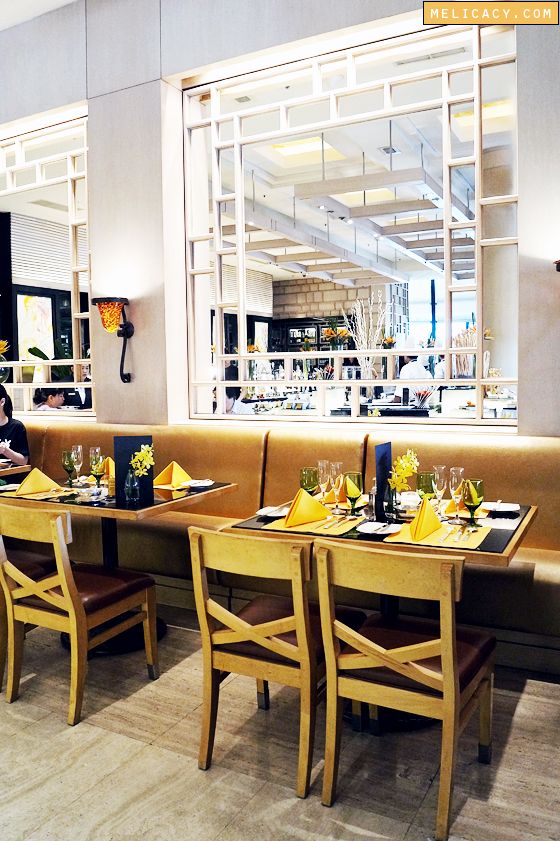 Sunday Amazing Graze Lunch (Available in the whole of July 2013)
$78++ per person (food only)
$148++ per person (accompanied by a great selection of New Zealand sparkling and house pour wines and beer)
Buffet timing: 12pm to 3pm
For enquiries or reservations, please call Oscar's at (65) 6432 7481.
Oscar's
Level 1, Conrad Centennial Singapore
Two Temasek Boulevard
Singapore 038982
Website: http://conradhotels3.hilton.com/en/hotels/singapore/conrad-centennial-singapore-SINCICI/amenities/restaurants-oscars.html
Pictures in this post are taken using the Sony Alpha A58.