Prominent Italian food and beverage company, Da Paolo Group, unveils its new catering arm –Da Paolo Catering. Differing from many other catering businesses that serve an international selection or local favourites, Da Paolo Catering stands out with its contemporary Italian fare accented with a touch of sophistication.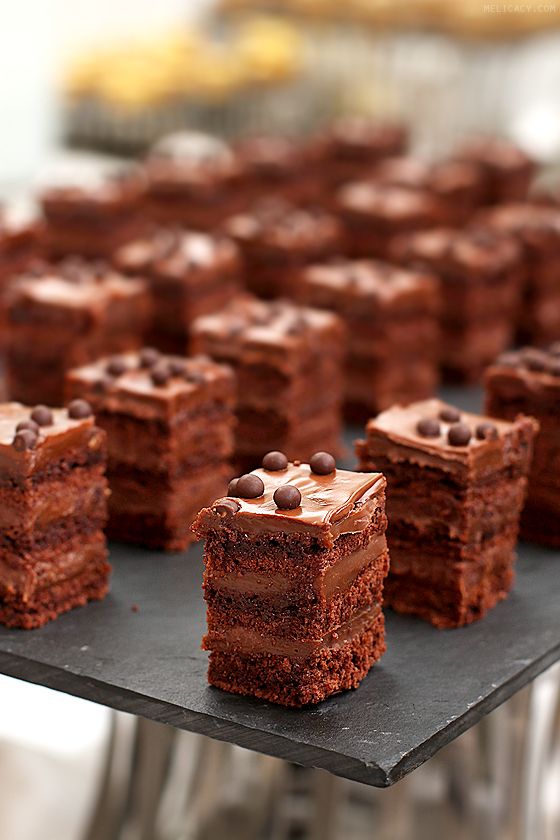 Committed to ensuring a high level of food quality and safety, the group recently underwent a series of stringent tests, and has been awarded the HACCP (Hazard Analysis and Critical Control Points) certification, which makes them one of the caterers in Singapore to prepare its dishes in a HACCP compliant kitchen.
Be it a lavish birthday soiree, a corporate event, an intimate private party or wedding, Da Paolo Catering has options suitable for each and every bespoke occasion and budget – from canapés, buffet and high tea menus to tantalising new creations and customised menus – that are bound to leave an impression.
Da Paolo Catering takes great pride in being a great host. Guests can expect holistic experiential catering that reflect the group's passion for detail, such as elegant table displays that complement the exquisite spread, as well as the option of hiring professional butlers and service staff for special events.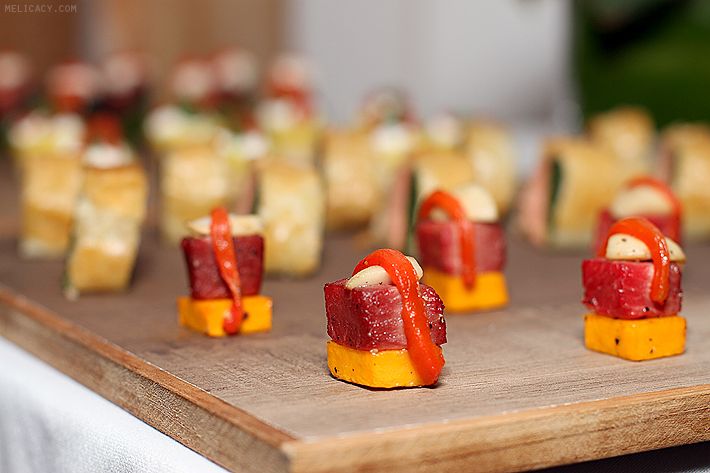 Canapés for High Tea
Dainty canapés that are as visually appealing as they are delectable –Da Paolo Catering offers an extensive selection of savoury and sweet canapés prepared from scratch, showcasing the team's versatility and creativity.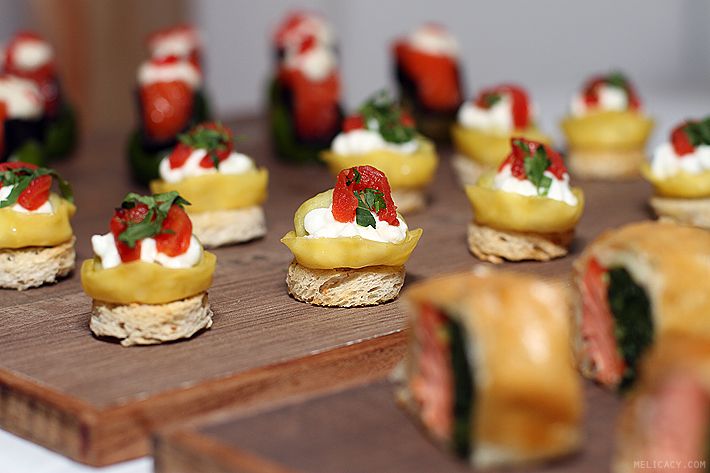 Prices begin at $28++ per person for a choice of six canapé items and $120++ per platter of 30 pieces of a selected dessert or savoury item.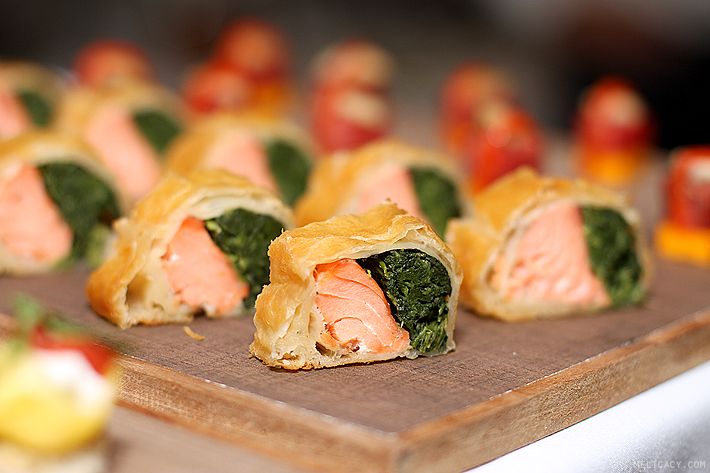 Salmon Spinach Puff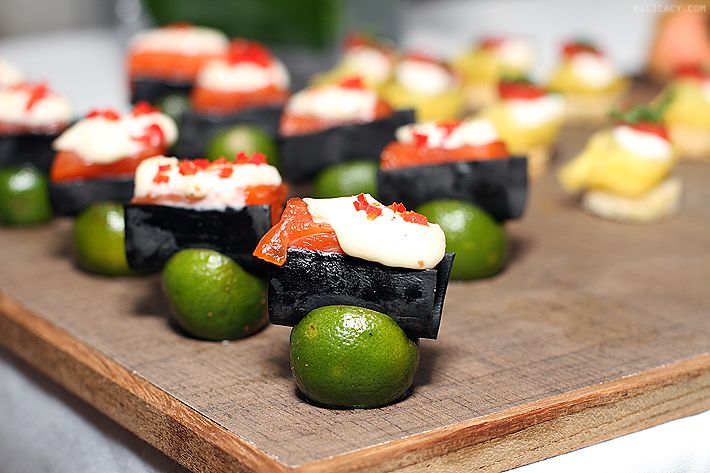 Home cured salmon with horseradish cream and lime on squid ink pasta taco
Highlights from the canapé menu include the all-new pasta shell canapés, ingeniously handmade with different flavours of homemade pasta sheets such as spinach, squid ink, sundried tomato and beetroot. Each bite-sized pasta shell is baked and filled with different fillings. The home cured salmon with horseradish cream and lime on squid ink pasta taco is a top pick!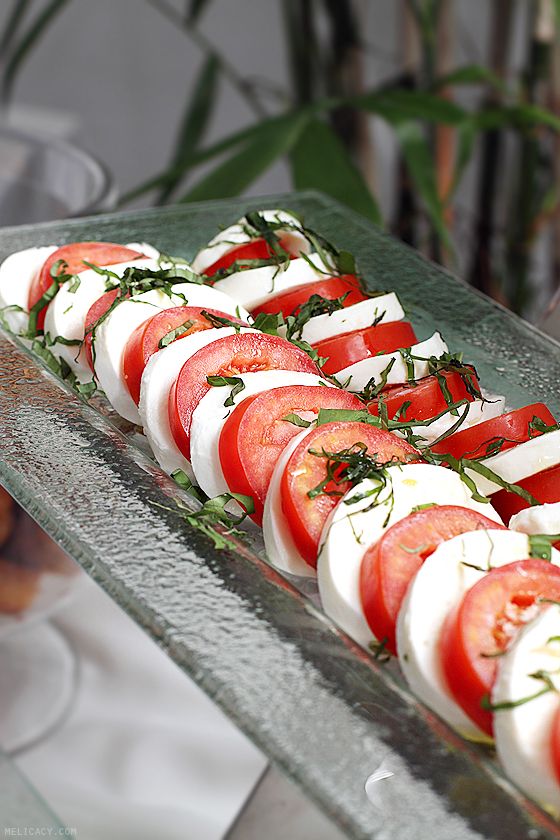 Lunch and Dinner Buffet Spread
The Lunch and Dinner Buffet Spread encompasses a variety of sweet and savoury Italian offerings ranging from soups, pastas, mains, sides and desserts, conjured by Group Executive Chef Andrea Scarpa.

Wild black rice with roasted chicken slices, pumpkin, carrots and sweet potatoes
Prices begin at $62++ per person for a choice of start or soup, pasta, two choices each of mains and sides and a choice of dessert.
The bread selection includes Olive ciabatta, Country bread and Foccacia.

Spinach Lasagne – layers of homemade egg pasta, plum tomato sauce, béchamel, Parmesan and spinach
Pasta is one of their fortes. Notable items include the Al Granchio (penne with plum tomato sauce, crabmeat and cream), homemade spaghetti pasta in squid ink sauce, beef lasagne and spinach lasagne.
To go with the mains, you can choose from roasted potatoes in Parmesan cream, brussel sprouts with truffle-infused olive oil and shaved Parmesan, couscous with sweet potato, raisins, red capsicum and rocket leaves, wild black rice with roasted chicken slices, pumpkin, carrots and sweet potatoes, and more. The potato gratin is deeply comforting.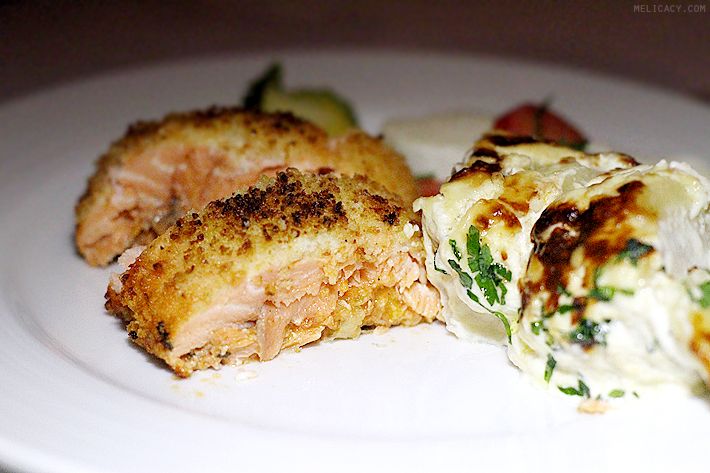 Salmon Fillet
To further impress your guests, consider having the Carving Station, where the black pepper ribeye roast served with veal jus and Dijon mustard will gratify the carnivore in everyone.

Cookies and milk cake
Here are some of my favourites from the dessert section. The Cookies and Milk Cake is a lighter version of oreo cheesecake –so light you can afford to pop a couple more into your mouths without feeling the bulge.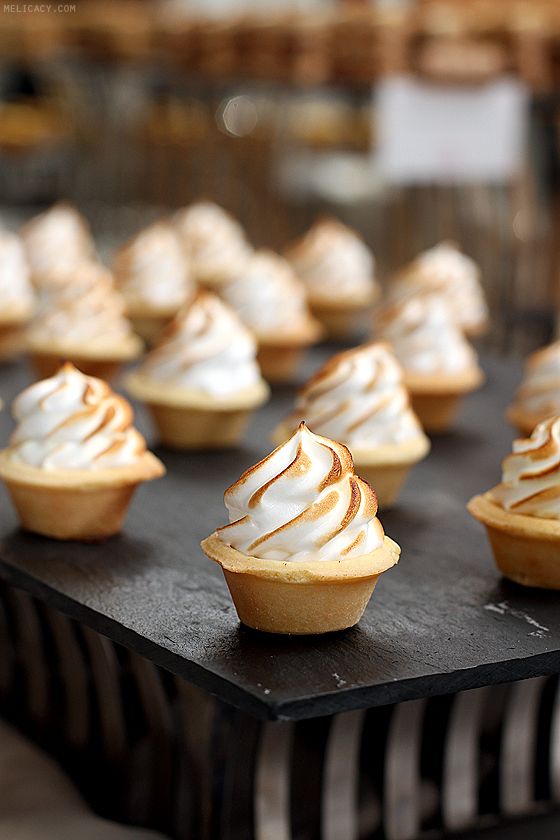 Lemon meringue
The Lemon Meringue tart is another personal favourite.

Crunch hazelnut cake
I'm so impressed by the quality and variety Da Paolo Catering has to offer. This goes straight to the top of my list for the best caterers in Singapore! For sophisticated local and peranakan fare, I highly recommend Violet Oon's Catering.
Da Paolo Catering is available for a minimum of 30 guests and orders should be placed at least four working days in advance. Prices do not include catering and delivery charges. Catering charges are dependent on guest requirements and nature of event.
For orders and enquiries, visit www.dapaolo.com.sg or call (65) 6479 6522.