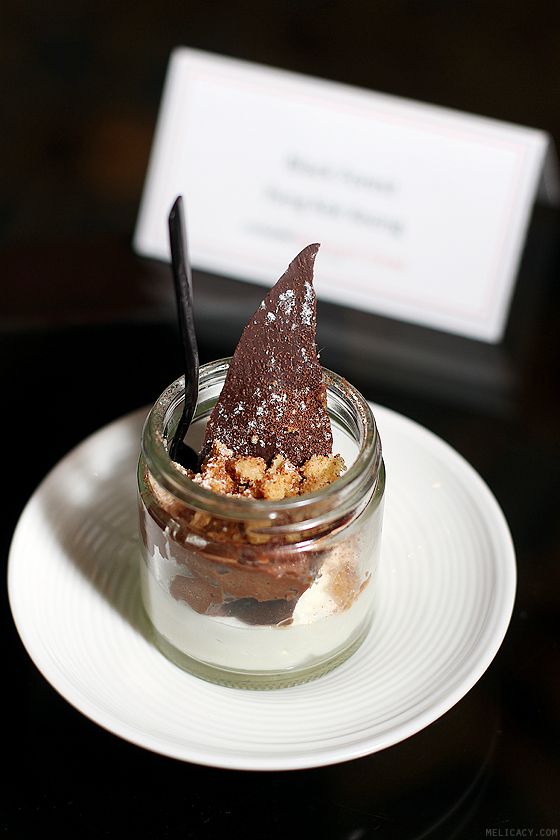 Black Forest by Pang Kok Keong
Project Happy Feet's Chefs For A Cause 2014 brings together 13 notable chefs from Singapore's top restaurants to raise $50,000 in support of Children's Cancer Foundation (CCF). On 24 August 2014, participating chefs will be dishing out over 35 dishes, involving signature dishes and novel creations, some of which specially designed for Chefs For A Cause 2014. Dishes will be presented in the chefs' respective pop-up stations at the event space of Swissotel Merchant Court.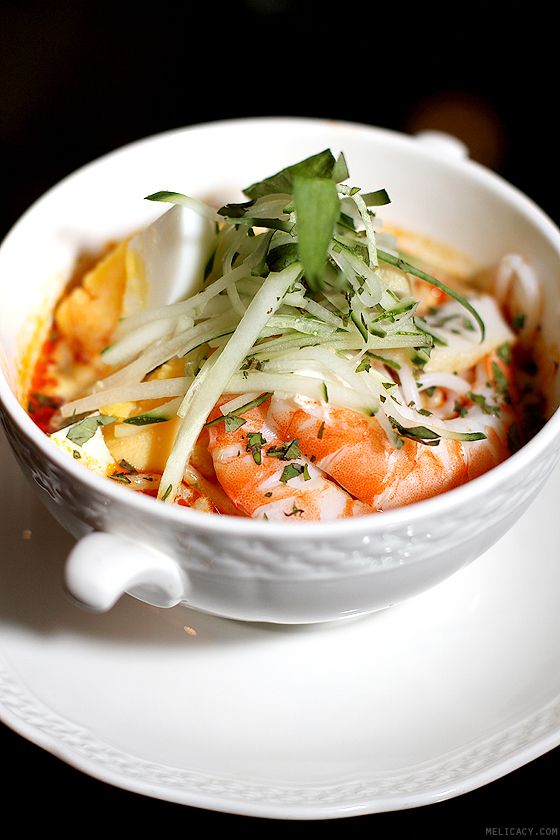 Laksa by Ivan Lim
Project Happy Feet's Chefs For A Cause was first held in 2009, where 10 local chefs came together to raise funds for MILK (Mainly I Love Kids) and Project Happy Feet's beneficiaries. In the inaugural event, the chefs whipped up a three-course meal for 60 underprivileged children, and contributed recipes to a cookbook ("Recipes From The Heart"), where 100 per cent of the proceeds were donated to the beneficiaries.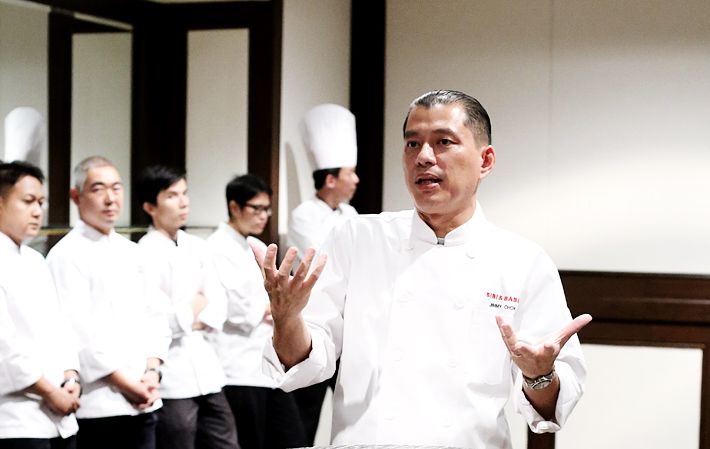 Project Happy Feet's Chefs For A Cause 2014 is back in a bigger scale as more chefs have come forward to lend support to this meaningful initiative. Led by Chef Jimmy Chok from JC Concept, participating chefs include returning chefs Christopher Tan (Foodfella), Daniel Sia (The Disgruntled Chef), Pang Kok Keong (Sugar Daddy Group), Petrine Fan (Culinary Trainer), Robin Ho (The Privé Group) and Yen Koh (Unilever Food Solutions).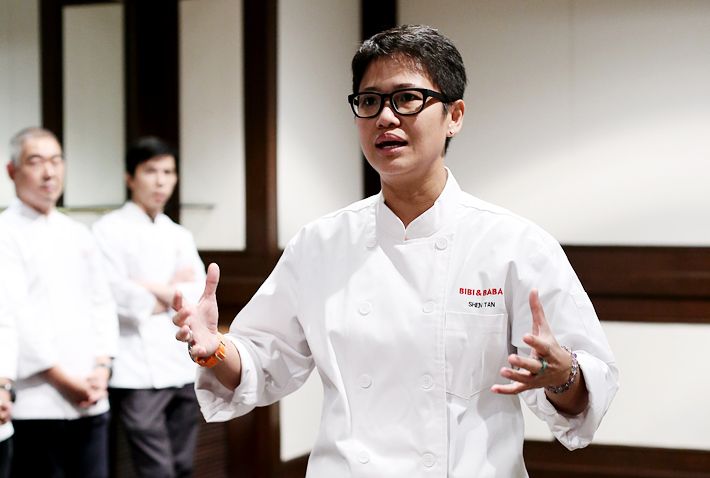 New faces include Forest Leong (Forest Cooking School), Ivan Lim (Swissotel Merchant Court, Singapore), Mohammad Shahrom (SELA), Sebastian Ng (formerly from Ember), Shen Tan (one of my favourite Singaporean cooks, from Ujong) and Xu Tian Mu (Chef At Work).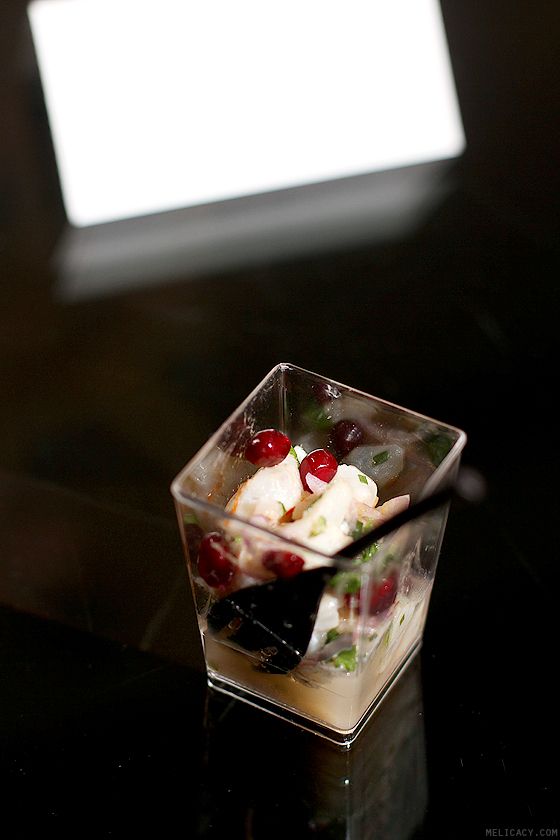 Sea Bass Ceviche by Robin Ho
This is a rare occasion where diners can relish in exquisite dishes and rub shoulders with Singapore's culinary luminaries in an intimate setting. Dishes range from premium plates like the Salt-crusted Striploin, to local delights with a twist like the Nasi Lemak Sushi, to a plethora of desserts like the White Truffle Cookie.

Pomelo Salad by Forest Leong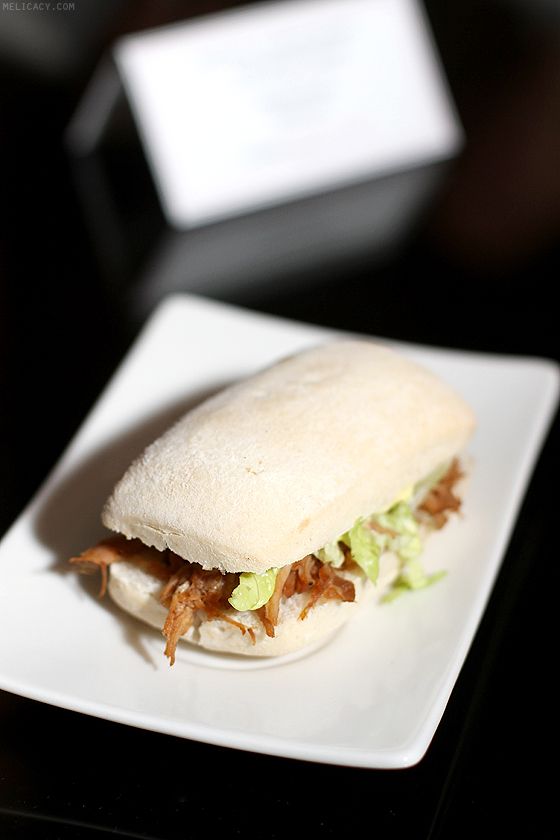 Pulled Pork, Ciabatta Bread and Wasabi Mayo by Mohammad Shahrom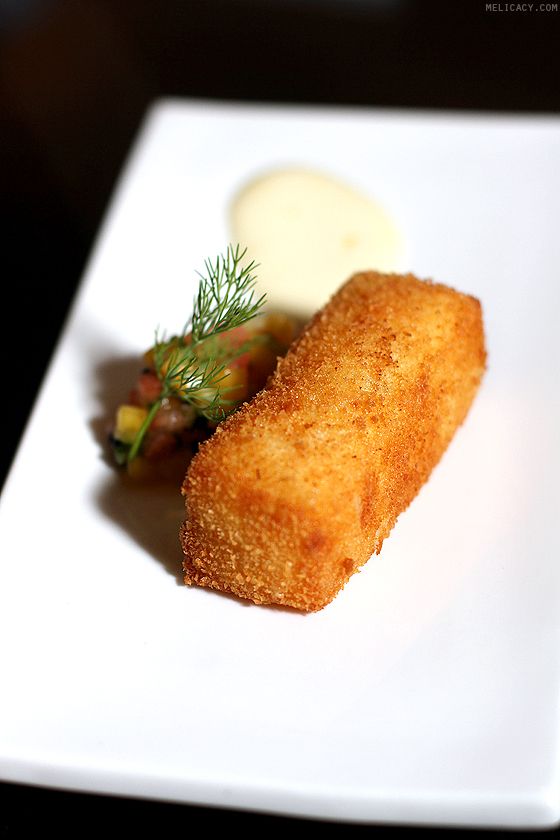 Deep Fried Seafood Cake with Lemon Mayo and Mango Salad by Xu Tianmu

Matcha and Red Bean Butter Cake by Christopher Tan

Chawanmushi with Sea Urchin by Jimmy Chok
Elevating my favourite dish of Chawanmushi, Jimmy Chok adds a luxurious blob of sea urchin (uni). During the event, guests can indulge in seconds and thirds!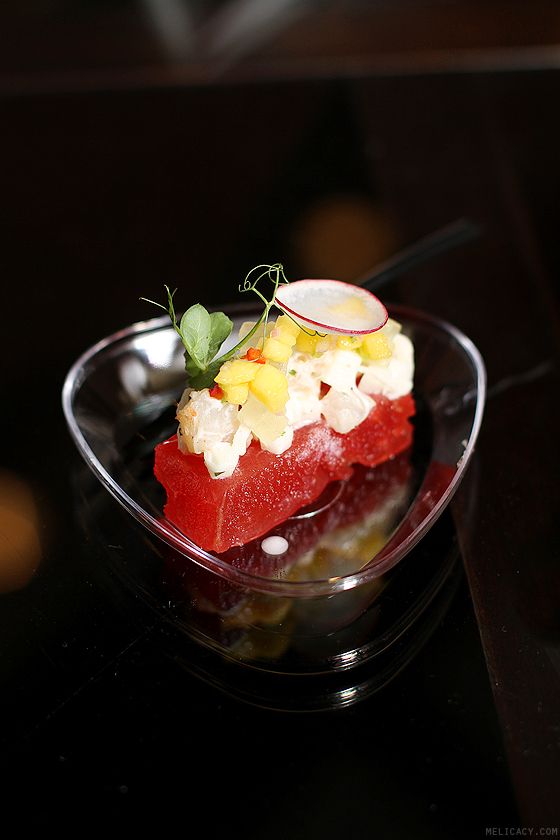 Compressed Watermelon with Prawn Salad by Yen Koh
The Compressed Watermelon with Prawn Salad by Yen Koh is one of my favourite dishes. The sweet watermelon juxtaposes beautifully the fresh flavours of the prawn salad.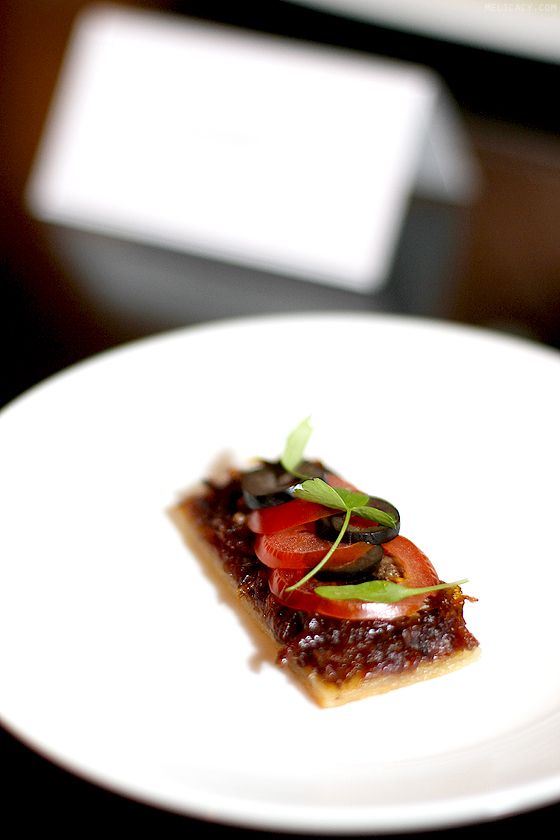 Pissaladiere by Daniel Sia
Tickets for Chefs For A Cause 2014 are priced at $150 each. Purchase the tickets from 30 July 2014 by visiting projecthappyfeet.org. 100% per cent of the funds raised will be donated to Children's Cancer Foundation, which supports close to 2,000 children and their families at different stages of the illness.
For more information on Project Happy Feet's Chefs For A Cause 2014, visit projecthappyfeet.org.