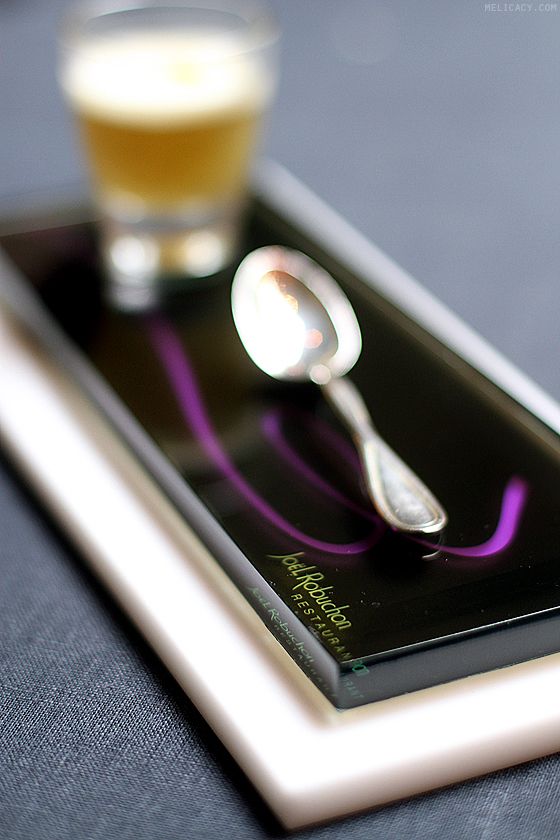 Joël Robuchon, a renowned culinary figure whom has accumulated a total of 25 Michelin stars in different parts of the world including Singapore, Hong Kong, Las Vegas, London, Macau, Monaco, Paris and Tokyo, whose restaurants are on the top of every gourmand's checklist, is a man of firm principles when it comes to French cookery. Speak to him about "molecular gastronomy" and expect a long face.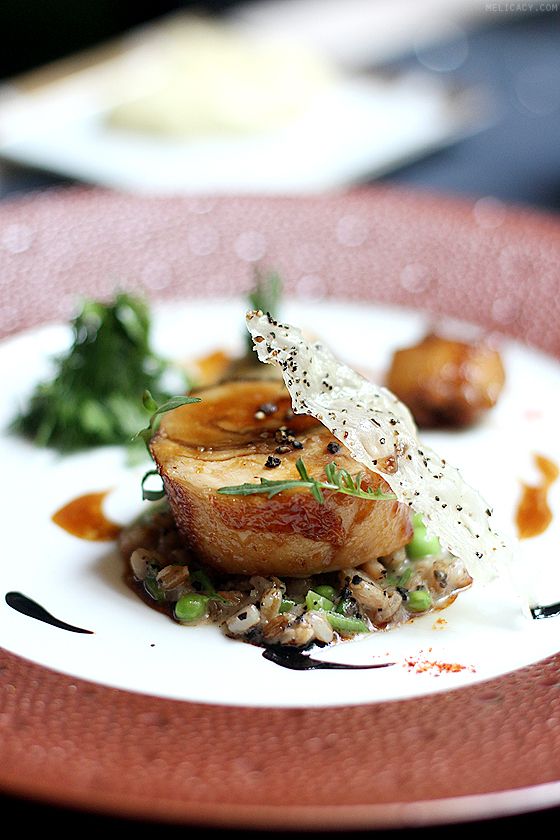 Seen as a stern and austere man, who allows no inferior work to leave the kitchen with his knowledge, those who have secured a position in his kitchens ought to be no less than the top of the line with great ambitions and talents. I can imagine the workspace spiralling into a frantic pace with each visit he makes, but his very appearance is also what many would eagerly anticipate –a rare occasion to meet the culinary legend that we worship endlessly. Even the staunchest fan may not have the opportunity to catch a glimpse of him.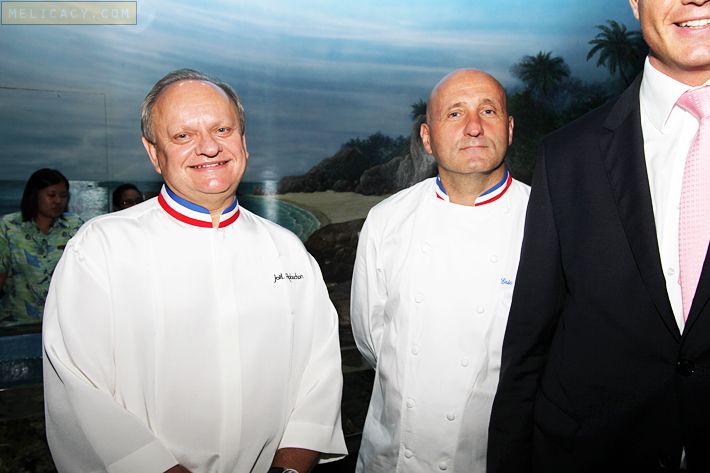 I felt so privileged to be able to meet him in person, two years ago, when Resorts World Sentosa organised the RWS Food Affair, in which the RWS Celebrity Chefs Dinner brought together six prominent chefs including Joël Robuchon.
Dining at Joël Robuchon Restaurant may not be that far-fetched a dream. While it can cost up to an intimidating $500 per person for dinner, fans can get a taste of Joël Robuchon's culinary finesse for just under $60. Turn to L'Atelier de Joel Robuchon, a relaxed concept adjacent to Joël Robuchon Restaurant underlining a heightened level of interaction between chefs and diners with just a (wall-less) counter separating the kitchen and main dining area. Lunches are priced at $48, $68 or $108 per person, and dinner at $68, $98 or $138. The a la carte menu also offers tasting portions.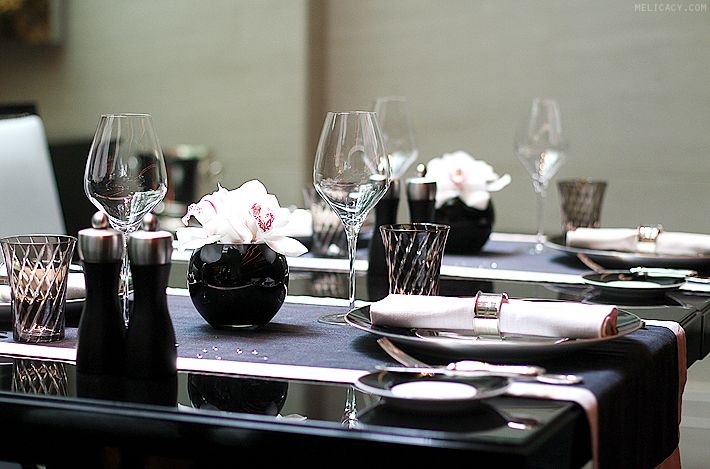 I headed to Resorts World Sentosa with great anticipation that Saturday afternoon, all eager to be impressed all over again at L'Atelier de Joel Robuchon where I visited two years ago, only to find out that I have gotten the date wrong. L'Atelier de Joel Robuchon was closed; it is only open for lunch on Sundays (operates for dinner from Thursdays to Mondays). Joël Robuchon Restaurant on the other hand opens for lunch on Saturdays (operates for dinner from Tuesdays to Saturdays). I was dressed for L'Atelier de Joel Robuchon, and underdressed for Joël Robuchon Restaurant, and so was my dining companion. The front of house crew were gracious and ushered us to the seating area without any air, while a table at the swanky Joël Robuchon Restaurant was being prepared for us. I took awhile adjusting to the situation, having to strip off the casual persona and gradually starting to believe that I'm going to dine at Joël Robuchon Restaurant. Lunch at Joël Robuchon Restaurant is far more affordable than dinner, starting at $78 to $118 per person. The versatile menu allows diners to compose their own meals by picking and combining items from a list of appetisers, mains and desserts. For instance, the $118 per person meal includes the Amuse-Bouche, choice of 1 appetiser, choice of 1 soup, choice of 2 main courses, choice of 1 dessert, and coffee or tea served with petit four. Dinners are priced at $228 to $428 per person.
Quoting Joel Robuchon, "Innovation, Modernity and Tradition are the three words that inspired me to create this menu…" "You can adapt as you wish by choosing one, two, three or four services, depending on your appetite, your desires, and discover a multitude of flavours."
Continue reading